Many sports clubs on campus spend their time on the cricket pitch, the intramural fields or in the water.
Swimming, passing, catching and blocking, the UTA Water Polo club is a family full of unique people, undeclared sophomore Bailey Dillard said.
Dillard, a 10-year veteran of the sport, said she enjoys the water polo community more than the sport itself.
"I'm only still with it because of the community we have. The people we have are the biggest dorks in the world," she said. "Honestly, being with the people is more important than actually the sport. I consider them my family, it's the most cliche thing ever."
Matthew Ferrer, team president and interdisciplinary studies senior, said he has been playing the sport for over eight years and that joining the team was a great opportunity for him.
"I work as a coach in the area, and I was going to [Tarrant County College] and noticed UTA was starting up a team," he said. "This would be a great way for me to coach and play."
The team practices around three times per week with six hours spent in the pool. With water polo being such a physical sport, the players constantly work out on their own as much as possible in order to be in top condition, Ferrer said.
Being a strong swimmer and treading water without using your hands is an essential skill that every water polo player should have, Ferrer said.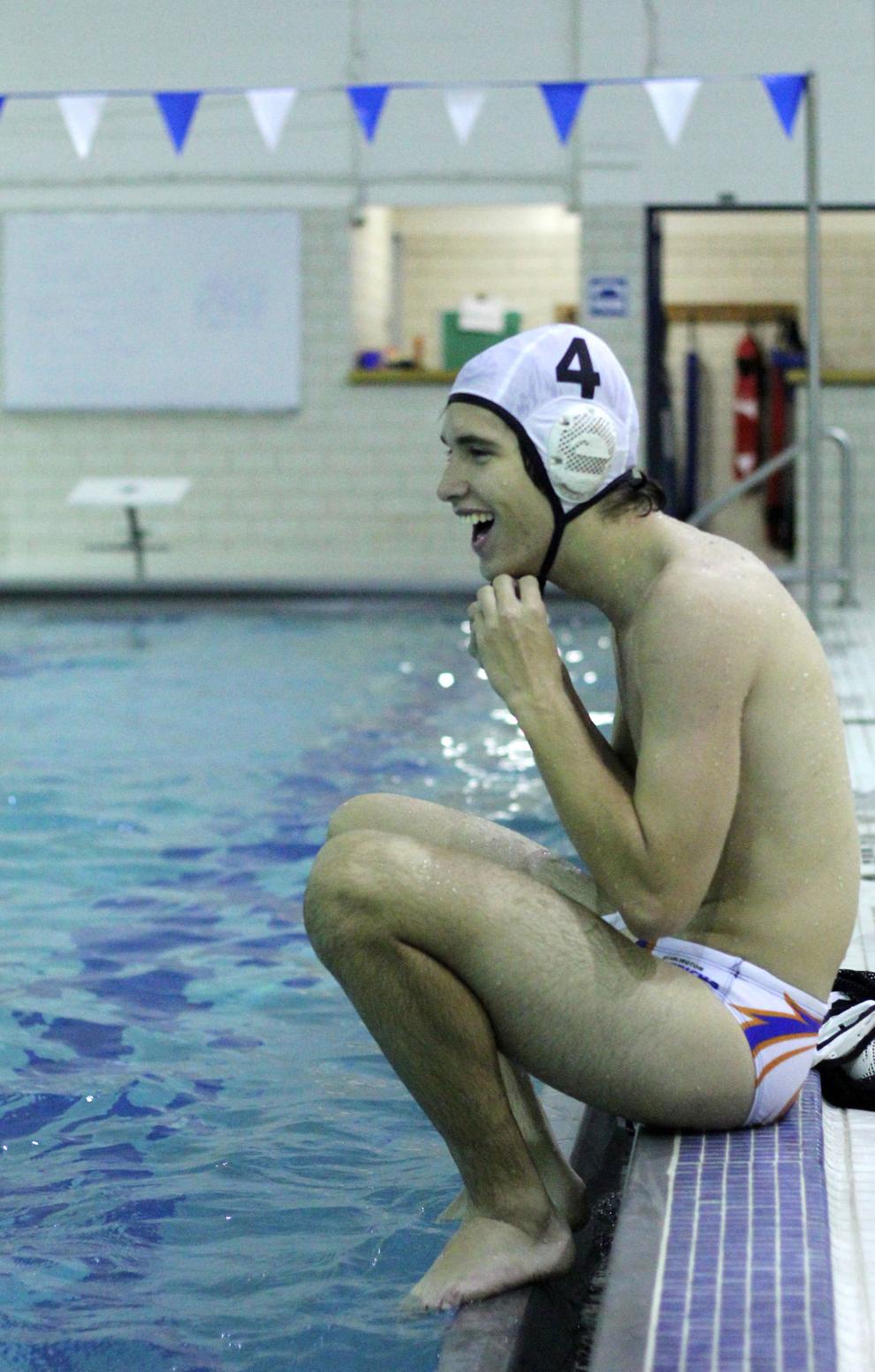 "We get a lot of new players who just aren't really proficient in treading water, but they can swim well," he said. "As soon as they start treading, they don't know what they're doing. They have to learn what they are doing before they can progress in the sport."
Besides having the necessary swimming skills to succeed in the water, having the right mind-set is equally important, Dillard said. Thinking during live action is a skill Dillard worked on when she first started out, but then she learned to not second-guess herself.
While games aren't slated until next semester, members on the team still know the importance of maintaining a healthy diet or keeping their bodies in game shape.
Physics sophomore Adolfo Pacheco Esparza said that at the moment, the team's diet is similar to any other college student, but matching the amount of calories consumed to the time spent in the water levels it out.
"As long as you eat reasonably, just kind of match the calories you burn," he said. "We do burn a lot of calories, so we kind of have to keep up with it and be responsible with it. Don't eat pizza every day."
Ferrer said the best part about being with the team is the comradery and chemistry that allows it to be successful.
"That's what keeps everybody coming back. This sport is very physically demanding," Ferrer said. "If it wasn't for my great teammates, I wouldn't be able to do this."
@AbhijitMody12