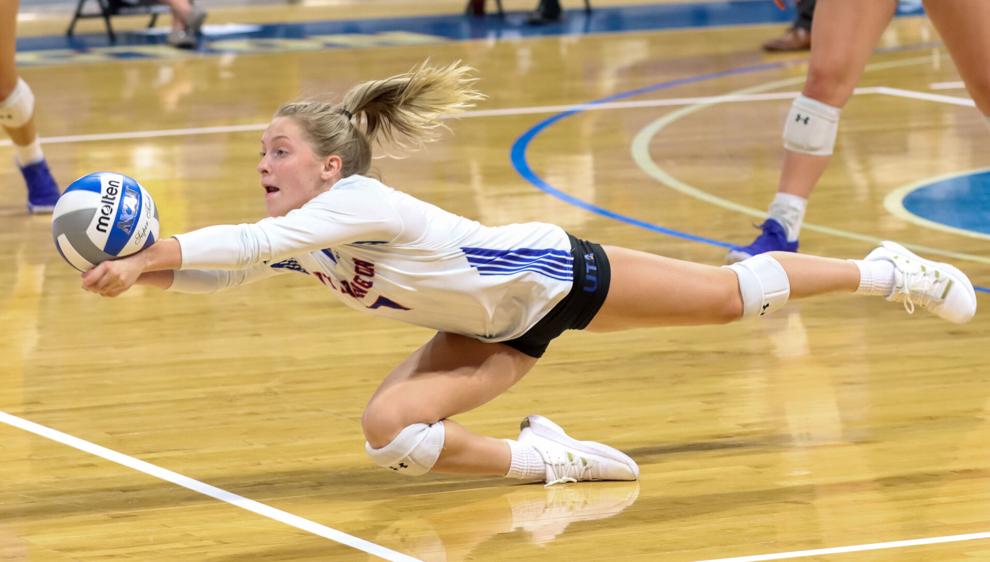 The volleyball team (5-1, 5-1) had two players earn Sun Belt Conference weekly honors. This comes after UTA won two of three matches against Arkansas State University last weekend.
Freshman outside hitter Brianna Ford was named Freshman of the Week and sophomore libero Alli Wells was named Defensive Player of the Week for the second week in a row.
Ford racked up a double-double in each of the three matches she played over the weekend. She also had a career-high 19 kills and 10 digs in the third match of the series.
Wells matched her career-high with 33 digs in UTA's first match against Arkansas State. She went on to have 27 digs in matches two and three.
With the back-to-back wins last Friday, UTA started 5-0 for the first time since 2004. The Mavericks made program history by starting 5-0 in conference play.
UTA will be on the road this week for a three-match series against the University of Louisiana Monroe with the first match starting at 11 a.m. Friday at Fant-Ewing Coliseum in Monroe, Louisiana.
@JayRod003