The volleyball team (5-1, 5-1) went down 3-1 in its first loss of the season against Arkansas State University on Saturday at College Park Center.
Both teams went back and forth in the match's first set, exchanging scoring runs of three points. The Red Wolves cut the UTA lead down to 18-17, until UTA went on a three point run extending the lead to 22-19.
UTA went on to take the first set 25-21. Freshman outside hitter Brianna Ford led the team in kills with seven.
Arkansas State held the lead for most of the second set, leading by as much as five points. Later on, UTA put together a 3-0 scoring run to cut the Red Wolves lead down 23-22. Ultimately, the Red Wolves would win the second set by a score of 25-23.
After the second set, Ford and junior outside hitter Brooke Townsend had 10 kills each to lead UTA.
Arkansas State took an 11-8 lead early in the third set until UTA bounced back, scoring three points in a row to tie it at 11-11.
The Red Wolves would regain the lead late in the third set, going up 24-19. UTA rallied back and tied the set at 24-24, but Arkansas State went on to win it by a score of 28-26.
Early in the fourth set, UTA trailed by four with a score of 7-3. Arkansas State extended its lead to six points, leading 19-13. Late in the fourth, UTA cut into the lead, bringing it to a three-point contest at 21-18.
Arkansas State went on to win the set 25-20.
Townsend and Ford were tied with a team-high 19 kills on the day, while junior setter Kylee Kapp led UTA with 33 assists and sophomore libero Alli Wells led the team in digs with 27.
Head coach J.T. Wenger said Saturday's match looked much different from the defensive battle he expected after picking up two wins Friday.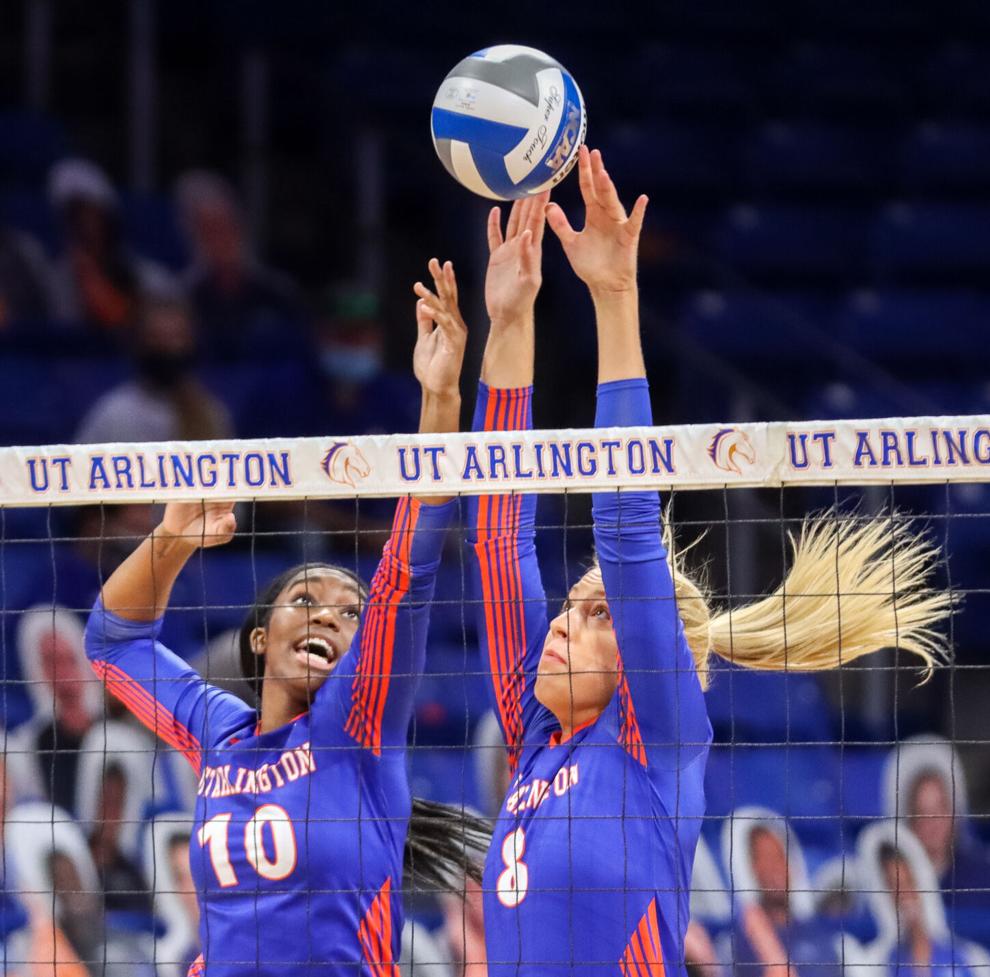 "It was a side out battle, everybody was putting the ball away, whereas yesterday nobody could put the ball away," Wenger said.
He said he expects his team to learn from Saturday's match and see how they can improve in practice sessions throughout the upcoming week.
"We turn the page, and we get to play two matches on Friday," Wenger said. "That will come up quick, there's a lot to learn from this match."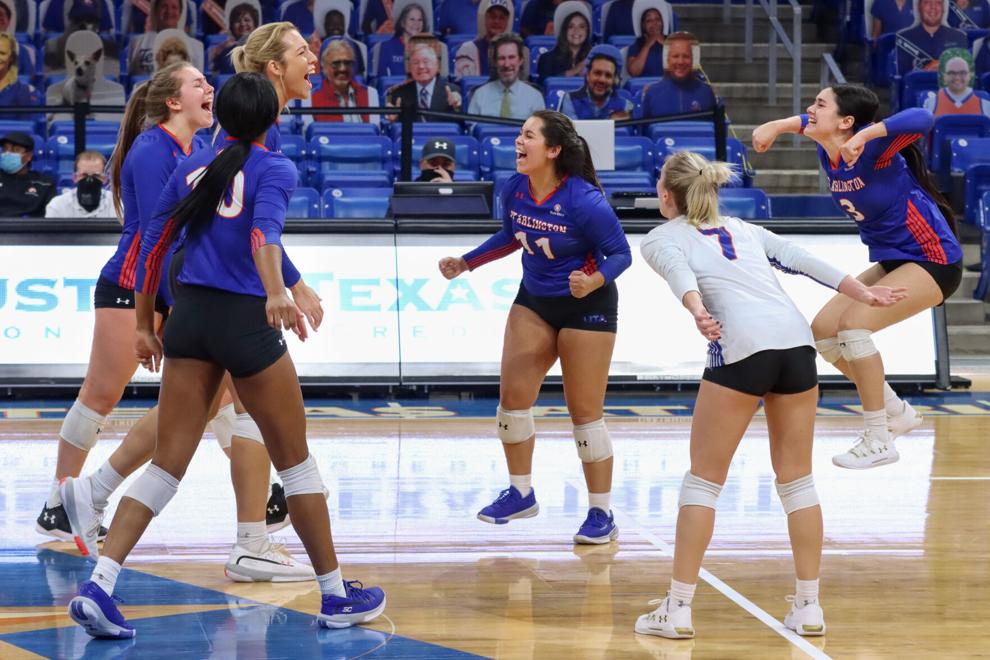 Wenger said the positive aspect of the series against Arkansas State was that the Mavericks can learn from the experience and keep advancing as a program.
"I think these matches were a great experience for our athletes, we had some tight ones last weekend as well, but this was just a different type of slugfest," Wenger said.
The Mavericks will be on the road next week for a three-match series against the University of Louisiana Monroe starting 11 a.m. Friday at Fant-Ewing Coliseum in Monroe, Louisiana.
@JayRod003