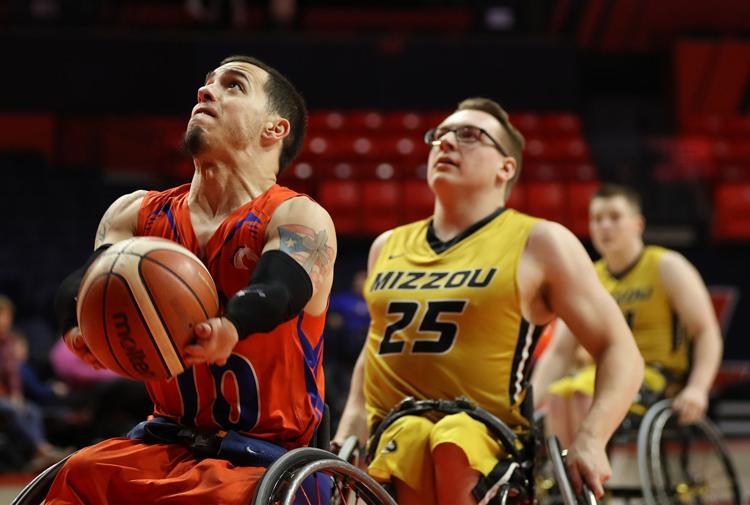 International wheelchair basketball teams will make their way to UTA from June 20 through 25.
Men's Paralympic teams from the U.S., Japan and Spain will face off at the Toyota International Wheelchair Basketball Showdown at the Maverick Activities Center and Prosper High School in Prosper, Texas.
Members of the Movin' Mavs will also participate in the event with a team from Dallas, according to Doug Garner, Movin' Mavs head coach.
Seniors Fabian Romo and Alex Pabon, sophomores Bryce Cruz and Logan Saenz and freshman Zach Blair will be among the active members of the Movin' Mavs who will play in the Showdown.
"On Thursday night, a group of our players and our alumni are going to play against Japan," Garner said. "Monday night, that same group is going to play against Spain."
UTA alumni Jorge Sanchez, Michael Paye and Aaron Gouge will also participate, representing the U.S. national team.
The MAC will host matchups on Thursday, Friday, Sunday, Monday and Tuesday. Two feature games will take place at Prosper High School on Saturday.
Garner said he hopes people will come out to support the athletes when they take the court over the weekend.
"It's a great opportunity for people to see the highest level of wheelchair basketball in the world," Garner said.
The Dallas/Movin' Mavs team will face off against Japan at 4 p.m. Thursday at the MAC.
@c_amaya7