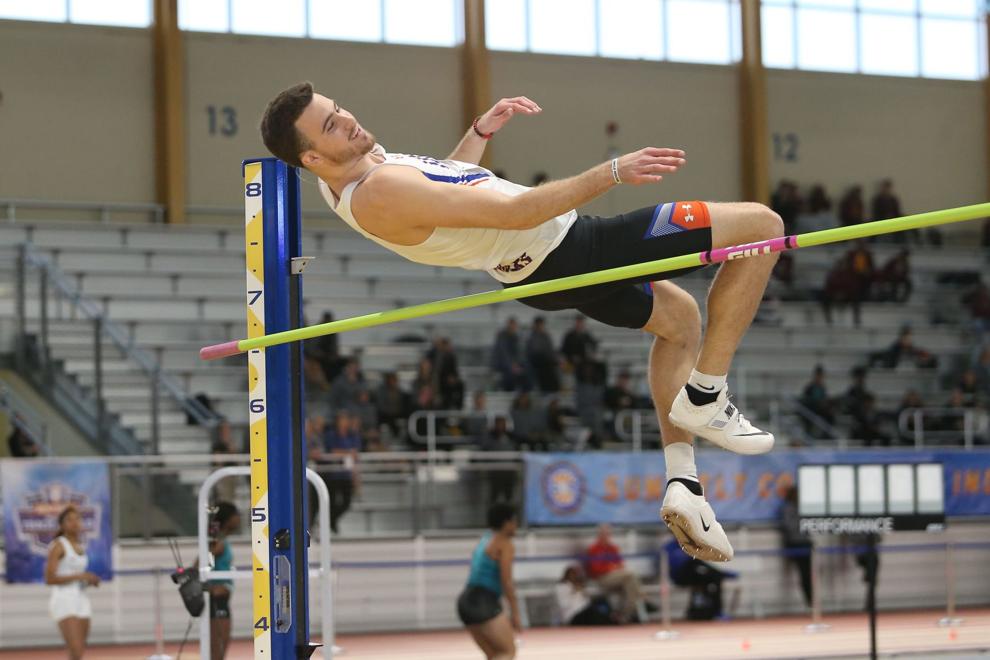 A trio of UTA men's athletes earned three of the four top Sun Belt Conference postseason awards for the indoor track and field season, the league announced Thursday.
Senior Justin Domangue was named the Men's Most Outstanding Track Performer, while freshman Ismael Kone earned the title of Men's Most Outstanding Freshman. Junior Bryson DeBerry, a transfer from South Plains College, was named Men's Newcomer of the Year.
Domangue claimed gold in the 3,000-meter race at the conference meet while also earning two runner-up finishes in the 5,000-meter and mile races. He was the top-scoring athlete at the championships, accumulating 26 points across two days of competition, and is the fourth Maverick in six years to earn the title.
Kone won two events in the conference championships, claiming the 60-meter and 200-meter dash crowns. DeBerry won the high-jump crown by equalling both a school and conference record.
The trio, along with freshman Joel Bengtsson, earned the men's All-Sun Belt First Team, while All-Sun Belt Third Team honors went to sophomores Nolan Daggs and Lucas Van Klaveren, and freshmen Harold Murphy and Dominick Yancy.
For the women, sophomore Vanessa Ugorji earned All-Sun Belt Second Team honors after helping UTA win the 4x400-meter race and placing second in the 400-meter race at the conference meet.
@_julio_vega