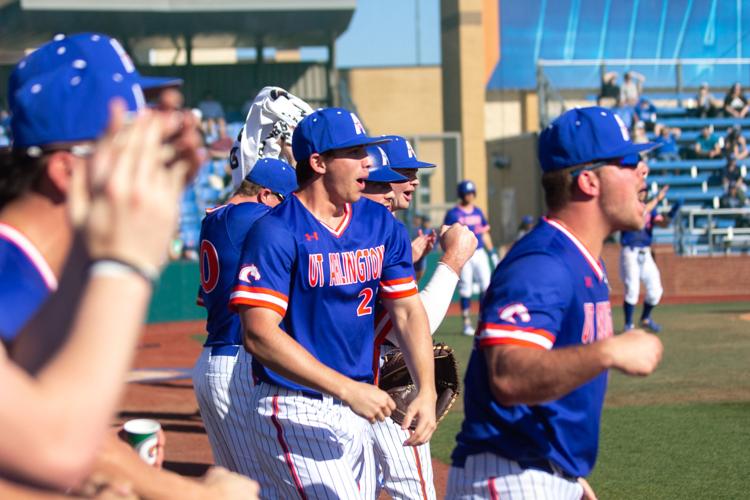 The baseball team closed out its season-opening weekend with a sweep of Texas A&M University Corpus Christi on Sunday at Clay Gould Ballpark.
UTA limited the Islanders to just two runs throughout the series after its shutout win on Friday.
One of those runs came in the Mavericks' series-clinching 4-1 in game two and the other came in the finale.
For the majority of the game, it looked like an RBI single would put UTA's hopes of a series sweep to rest. The Islanders scored their lone run in the third inning and kept the Mavericks on lock.
It wasn't until the seventh inning that UTA finally hopped on the board.
Junior outfielder Phillip Childs was a bright spot for UTA on Saturday's box score, and he was so again Sunday.
All it took was Childs driving in the game-tying run for a rally to follow behind. Senior infielder Zac Cook brought in the winning run, and Childs topped it off with another on their way to a 3-1 victory.
UTA will take its first road trip of the season, traveling to face Dallas Baptist University in a midweek game on Tuesday before departing to Nacogdoches, Texas, to compete in the SFA Tournament this upcoming weekend.
@nanavedia