The baseball team (10-14, 1-2) fell 5-3 to TCU at Clay Gould Ballpark on Tuesday after squandering multiple run-scoring opportunities and failing to convert the base runners into runs scored.
UTA batters finished the matchup going one for 12 with runners in scoring position.
Head coach Darin Thomas said hitting was a problem for his team but, the Horned Frogs bullpen was strong.
"We had some chances," Thomas said. "A lot of it goes to them, they pitched their stuff, they beared down when guys were in scoring position."
Sophomore pitcher Cade Winquest finished the night pitching 5.2 innings, striking out two batters and allowing three runs on six hits and walking three.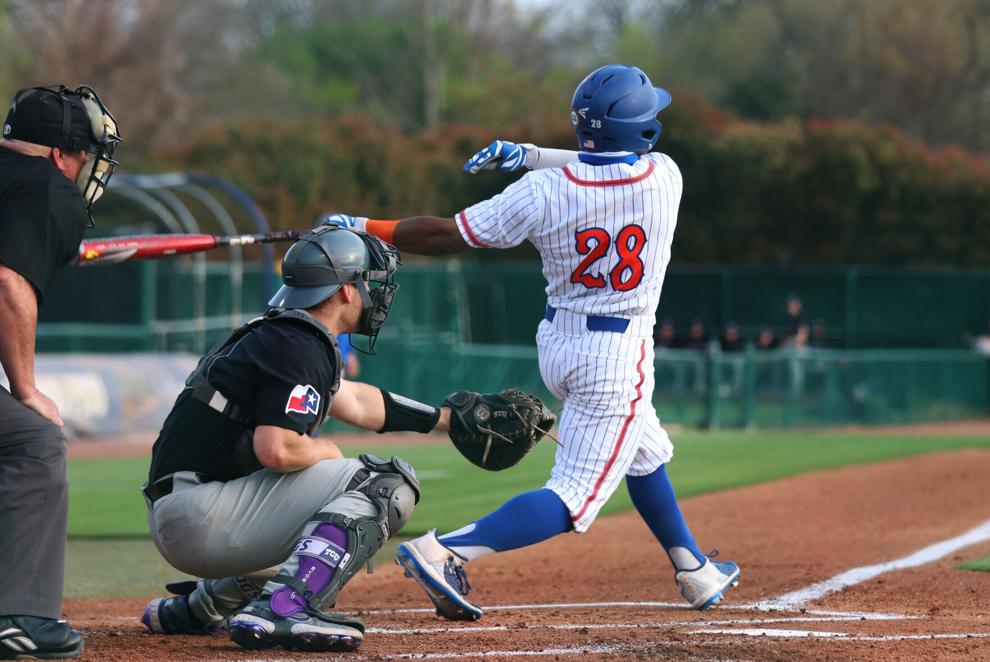 Falling behind 3-0, the Mavericks chipped away at the Horned Frogs' lead with runs in the fourth and fifth innings.
The Mavericks bullpen shut down the Horned Frogs offense over the following three innings, keeping the game within striking distance — waiting for a rally that never materialized.
In the eighth inning, the TCU bats broke through the UTA bullpen and added two insurance runs to increase their lead 5-2.
The two-hit performance by senior infielder Josh Minjarez moves him into tenth place on the UTA all-time hitting list.
"[Minjarez] is starting to heat up a little bit," Thomas said. "That's good to see, to get some production out of him."
The loss drops the Mavericks to 60-107-1 against their Tarrant County rival and snaps a two-game winning streak in matches with the Horned Frogs.
The baseball team resumes conference play with a three-game series against Texas State University at 6 p.m. Thursday at Bobcat Ballpark in San Marcos, Texas.
@estradasports