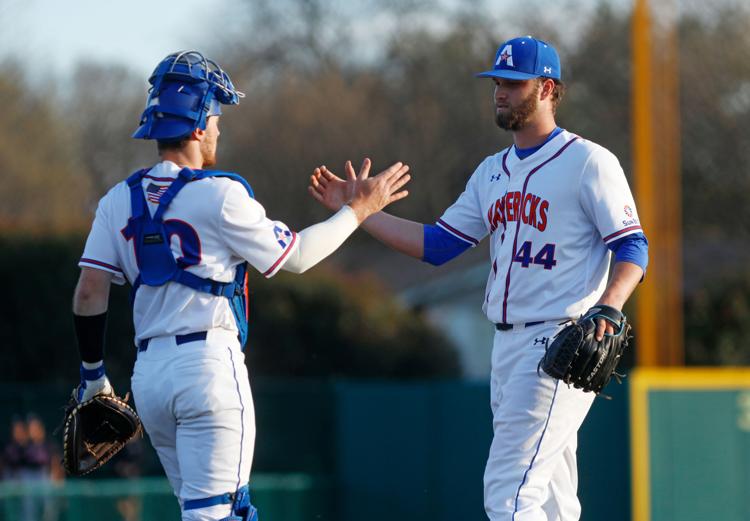 Off to its best start since 2001, big hits were the storyline throughout the UTA baseball team's (12-3) series against UT-San Antonio this weekend.
But on Sunday, it was the bullpen in the Mavericks' 1-0 win.
"You're not ever going to be very successful in Division I baseball if you don't have a good bullpen," head coach Darin Thomas said Saturday after the team's series-clinching win. "We would like to get a little more out of our starters; we will as the year goes along."
In the series finale, junior David Moffat pitched a perfect game through five innings. It wasn't until the sixth inning that a double through the gap blemished the scorebook.
Moffat gave up three hits in his seven-inning outing. He was relieved by senior Logan Austin, and the game was closed out by senior Cesar Gomez.
"We found a different way to win today with pitching," Thomas told UTA Athletics. "Moffat was outstanding against a good club."
Austin (2-0) earned the win in his 0.2 innings of play. He worked the Mavericks out of the eighth inning with a runner in scoring position. Gomez earned his fourth save of the season.
UTA's lone run came in the eighth inning after senior outfielder Connor Aube rounded third and reached home on a throwing error.
After completing the sweep against UT-San Antonio, the Mavericks will now turn around to host the University of Oklahoma at 6:30 p.m. Tuesday at Clay Gould Ballpark.
@nanavedia