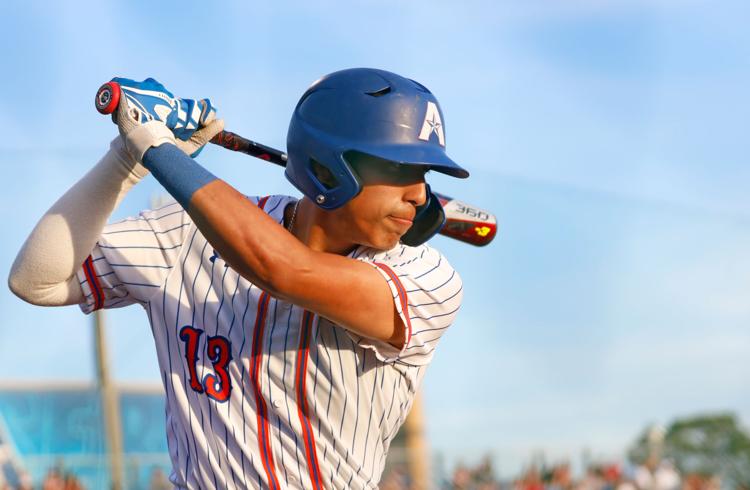 Nearly 1,000 fans packed Clay Gould Ballpark on Tuesday to see the baseball team (12-4) take on the University of Oklahoma.
Heading into the matchup, the Mavericks were on a five-game win streak, off to their best start since 2001, and sat at No. 4 in the RPI rankings.
But all it took was three runs for the No. 9 Sooners to end the streak, handing UTA its fourth loss of the season with a final score of 3-0.
Oklahoma's bullpen struck out 12 batters in the win and limited UTA to just five hits.
"We knew they were gonna be good, and we knew we were gonna face some good pitching," head coach Darin Thomas said. "We just needed a timely hit."
The Sooners put up runs in the second, fourth and ninth innings, and the rest of the game was scoreless all around.
UTA had a chance to score in the eighth inning, with two runners in scoring position, but a pop-up to the catcher put an end to the threat.
"[When] you play a team like Oklahoma with the arms they have; you get one guy out, you get another guy that's even better coming in," Thomas said. "They make it tough, but literally any kind of rally you have, they bring somebody in to try to squelch it."
As a team, the Mavericks went 5-32 at the plate. Two of those hits came from senior infielder Dylan Paul, who went 2-4 at the plate.
One streak stayed intact in the loss: senior outfielder Connor Aube's hitting streak. Aube singled up the middle in the fifth inning to extend his streak to 15 games, dating back to the 2019 season, including hits in all 14 of his appearances this season.
Five Mavericks saw action on the mound, including sophomore Cade Winquest, who started the game.
Winquest pitched four innings, giving up two runs and striking out three. He also walked four batters, contributing to the team total of seven.
"We played pretty good defense. We walked seven guys, which is a little much," Thomas said.
After a four-game homestand, the Mavericks will now hit the road for its Sun Belt Conference-opening series against the University of Arkansas at Little Rock, starting at 6:30 p.m. Friday.
@nanavedia