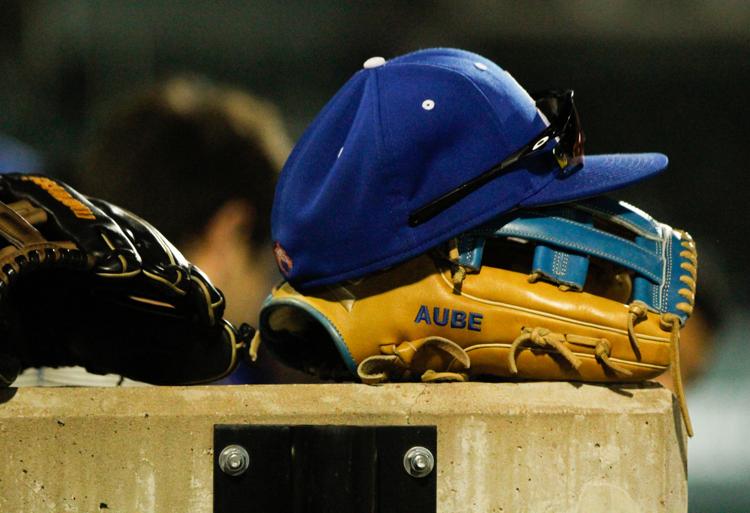 March 11 became the starting point of a domino effect in the sports world due to the coronavirus outbreak in the U.S.
From college to the pros, seasons and championships were suspended or canceled one after another. UTA sports were no exception.
The Sun Belt Conference suspended all sports indefinitely on Thursday, March 12. By the following Monday, the league had canceled all of its events for the rest of the season. That meant no March Madness, no conference tournaments and for the Movin' Mavs — no national championship.
Players who compete in spring sports will be granted an extra year of eligibility. Athletic Director Jim Baker said seniors who wish to return for a fifth year won't negatively impact their team's roster and scholarship limits. Basketball is a winter sport and is not included.
Baker said most of the questions he has received from coaches were about what the future looks like and how the virus will affect each program long-term.
"Everybody's just trying to figure out where we go from here," Baker said.
UTA's coaches weren't available to comment on the situation until now. The Shorthorn sports desk sheds light on how COVID-19 has affected each team.
Tennis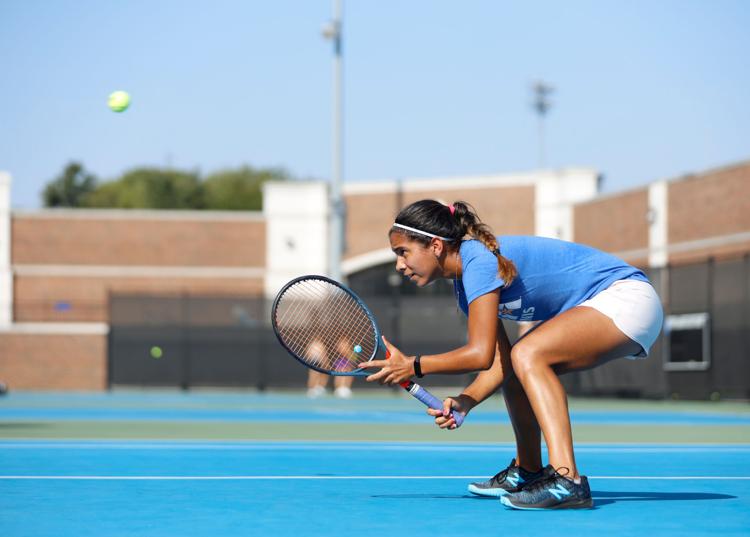 Junior Eduard Simo contracted COVID-19 after returning home to Barcelona, he told UTA Athletics.
Simo said his grandparents were sick before he arrived, but his grandmother was getting worse, so they took her to the hospital. She was there for 20 days. Later, they realized everyone in his home had the coronavirus, including his siblings and grandfather.
"I had a headache for like three days, and that was it," said Simo. "My sister had a fever for like a day, and my mom felt bad for a couple days, but that was pretty much it."
His family quarantined for two weeks until the virus subsided.
After recovering, Simo joined Health Warriors, an organization started by a friend of his that supports health care workers by providing them with prepared meals.
"It's very gratifying for me because you go to these hospitals that are overloaded with so many people and doctors," Simo said. "We go there and bring big boxes of food, and they are just so happy. They all start clapping. Every single doctor comes out and says thank you. They're doing like 12 hour turns, so it's the least we could do for them."
UTA's tennis teams were gearing up for conference play, each with only three losses on the season. The news of a canceled season was surreal, head coach Diego Benitez said, but the team had to gather its emotions. 
Benitez said when the news broke, his main concern was getting his athletes home safely. Since most of the athletes are from other countries, making that happen had its road bumps, especially with junior Almudena Boza and sophomore Liz Chileno, who are from South America. 
Alejandro Hayen is the lone senior on Benitez's squad and plans to return for an extra year, he said. 
"He wants to play pro," Benitez said. "He's really using his platform to get better and to hopefully excel in the pro tour when he's finished at UTA." 
Given the circumstances, Benitez has developed a new appreciation for things, and wants for his teams to recognize the same.
"One thing that I told them before they left was that this is a time to really appreciate what they have; to really miss our courts, our equipment and the competition, the feeling of playing under pressure, the feeling of defending the colors of the university," Benitez said. 
Women's basketball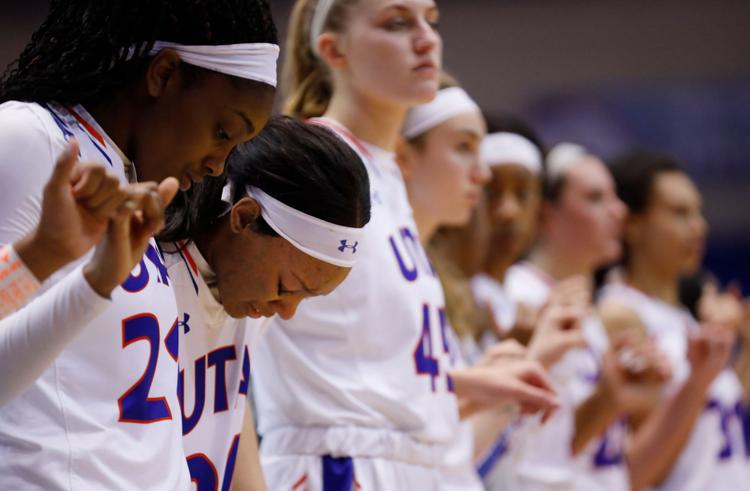 The Lady Mavericks had just been knocked out of the conference tournament a day before their season was canceled. The team was fully focused on competing in the National Invitation Tournament, but that never happened.
That lack of closure for the season was the most heartbreaking part of the situation, head coach Krista Gerlich said.
Although separated and in isolation, the Lady Mavericks are now preparing for the next season. They're holding Zoom workout meetings, keeping each other in check with group chats and are holding weekly one-on-one meetings with players.
Ashley Crawford, associate head coach and recruiting coordinator, said one of the biggest changes is how the team will recruit while social distancing. UTA has already added Oklahoma duo Lexy Keys and Wyvette Mayberry this season, but now the challenge will be attracting prospects without the in-person interactions and campus visits.
Softball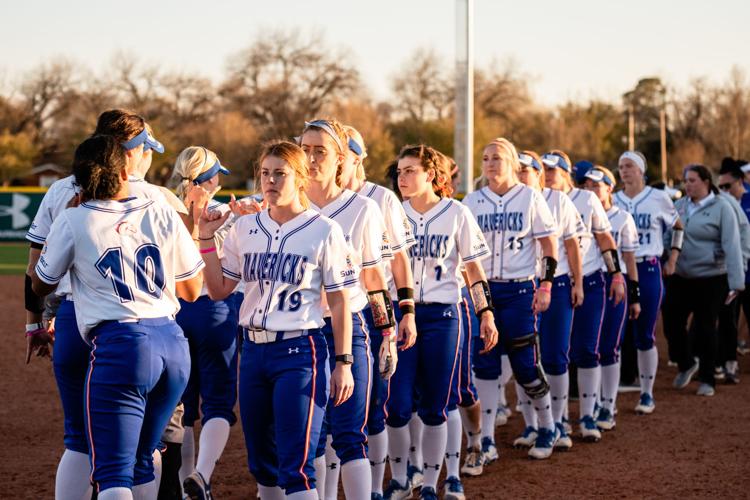 While en route to face the University of Louisiana Monroe, head coach Peejay Brun received a phone call informing the team that the series against the Warhawks had been canceled.
The team bus made a U-turn and headed back to Arlington, everyone uncertain of the future.
Shortly after arriving on campus, the team learned that the rest of its season would be canceled.
"I don't think that there was anything that we could have said to make it easier," assistant coach Miranda Kramer said. "I think the best thing that all of us could have offered at that point was help for them and clarity and trying our best just to be a support for them."
For the next seven hours, they gathered in the outfield at Allan Saxe Field to soak it all in — in the same place they had battled together all season.
"It was hard. There was a lot of tears being shed out there," Brun said. "A lot of shock, and for a while there, we were really just sitting in a circle not even knowing what to do or what to say and just kind of just being there for each other."
As the team looks forward to the next season, Brun said she won't pressure any of the seven seniors on claiming an additional year of eligibility.
"They had their expectations of their lives moving on, they had plans, and it's a struggle to figure out. Do you want to draw it out? Or was this a sign and just hang it up?" Brun said.
With it all under wraps, Brun goes back to that final day in the outfield to describe the true merits of the 2019-20 softball season.
"It wasn't a perfect season, but I absolutely loved the way the season went," Brun said. "I saw how we changed, and for what the world was having to go through, [and] what we're going through now, I really feel like it was at least a perfect day to end on."
Baseball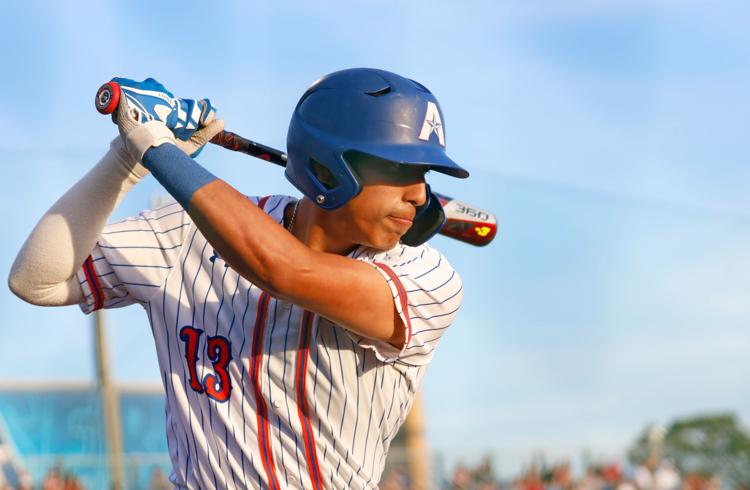 The baseball team was near Texarkana when it got the call to come back home. The Mavericks were supposed to be preparing for their conference opener against the University of Arkansas at Little Rock.
They got back, had a team meeting on Friday and planned to meet again on Monday.
"By the weekend we were told they all needed to try to go home because everything was going to be online," head coach Darin Thomas said.
Before the season ended abruptly, Thomas was coaching a seasoned 12-4 squad that was off to its best start in almost two decades. They ranked as high as No. 4 in RPI, they had a strong defense and the pitching was as good as it's ever been, Thomas said.
"That all adds up to a good ballclub," he said. "It didn't matter who we played, we had a shot."
Thomas said the NCAA granting athletes an extra year of eligibility benefits veteran teams like UTA. With 13 seniors on the roster, he said most of them have indicated that they want to return for a fifth year.
A lot of value can come in a year of playing college baseball, he said. That additional season could potentially help players' chances in the MLB Draft.
Movin' Mavs and Lady Movin' Mavs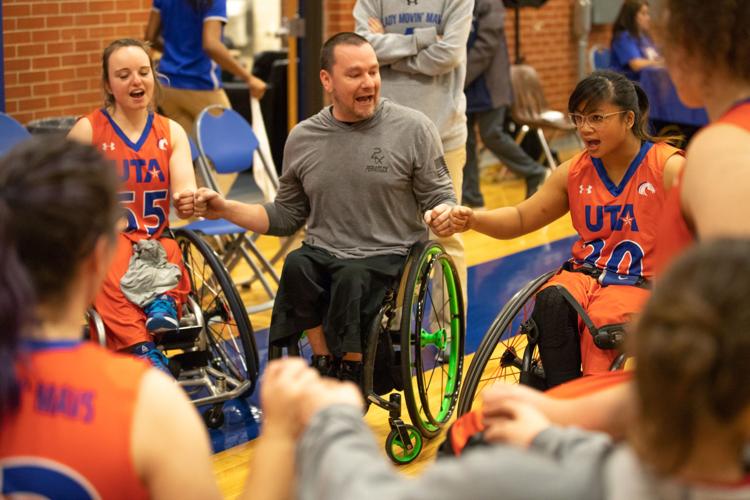 Instead of preparing for a trip to nationals in Wichita, Kansas, the Movin' Mavs held a morning team meeting in the Physical Education Building.
A week before its scheduled start, the NWBA canceled the 2020 National Intercollegiate Wheelchair Basketball Tournament because of the coronavirus pandemic.
The Movin' Mavs were set to be the tournament's No. 1 seed, with a ninth national title in sight.
"What they did this season was very magical," head coach Doug Garner said. "I didn't want them to let anything else take away from what they had put into the season and gotten out of the season."
UTA finished the regular season with a 22-1 record. The Movin' Mavs defeated opponents by a victory margin of 35 points and their only loss of the season came against the Dallas Wheelchair Mavericks.
UTA went 14-0 in conference play, marking the first undefeated run in 15 years.
The Lady Movin' Mavs were on their way to claim the second seed in the women's tournament, something they planned their season around.
"I think it's really sad that we don't get to see where this team would have gone," said Jason Nelms, Lady Movin' Mavs head coach.
With the season over, Nelms' focus is usually on recruiting, but the pandemic could delay some things. Campus visits from international recruits have been canceled, and uncertainty looms.
"Sometimes the ball bounces your way and sometimes it doesn't," Nelms said. "Right now we don't even get to see the ball bounce."
Track and field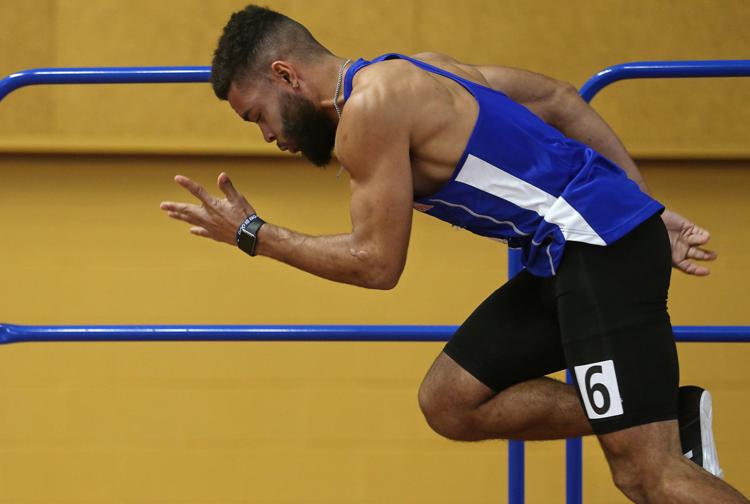 UTA was hosting its dual meet with the University of North Texas when the meet was called off just after the first events were starting.
Head coach John Sauerhage had been told by UTA administrators to end the meet then and there and send everybody home.
"I don't want to get too sci-fi with you, but it was like right out of one of those virus movies," he said. "Time froze. I was in disbelief."
He had never experienced something like that ever before, not as an athlete or coach. Now, Sauerhage is dealing with the uncertainty the next few months will bring.
"We're still proceeding with business as usual, and we still are confident next year is going to be there. I think," he said, but with a caveat.
"The 'I think' part has never really been in the equation before. There's always next year. There's always a track program. There's always a track team to take care of."
But this setback could be what filters out exemplary teams, he said.
"The real programs are going to get through this," he said "The programs that don't care about winning are going to let their kids just drift off and do whatever, and they'll come back worse. We have to be ready to face this."
Golf
Casey Devoll and the men's golf team had just returned from the Bash at the Beach tournament in Myrtle Beach, South Carolina, when he found out their 2019-2020 campaign was cut short. Catherine Matranga was holding a practice for the women's golf team at the Texas Rangers Golf Club in Arlington when they heard the news.
The coaches knew changes were coming in regards to their seasons, but they never thought they would be canceled completely. The cancellation of the HBU Husky Invitational in Sugarland, Texas, led Matranga to believe things would be different after spring break.
"We didn't know if maybe just flying events were going to be impacted. We weren't sure," Matranga said. "After the first initial tournament was canceled, I knew it wasn't looking great for the rest of the season. I didn't expect them to cancel it so quickly."
Devoll said it felt like everything was falling in a domino effect after his team couldn't compete in the Redhawk Invitational in University Place, Washington. He said it seemed like the country shut down after the NBA started postponing games.
Despite the abrupt end to their seasons, both coaches see positives in taking a step back.
Heading into the 2019-20 campaign, the men's golf team only had one senior on its roster in Sully Billingsley. Devoll said he has already filled the spot the Arlington native will leave behind by signing a new recruit before the COVID-19 outbreak. The NCAA's decision to grant athletes an extra year of eligibility means the team will have more time to work with its top three golfers in sophomores Caleb Hicks and Kyle Cox and junior Paul Gonzalez.
Matranga said the women's team was heading in the right direction before things suddenly stopped. Three days before the conference canceled all events, junior Kate Tran was named league Player of the Week, the first player to do so in team history. The team had no seniors on its roster, meaning Matranga will not change her approach when all of her golfers return for next season.
"We're still on the same track," Matranga said. "It doesn't change eligibility or anything for us at this moment, being that we are so young."
With social distancing guidelines changing the way things are normally done, both teams will need to look for ways to stay active and stay in touch. Matranga said she is already conducting virtual meetings to catch up with her golfers who are spread out across the state of Texas. Devoll said some of his golfers are keeping up with their routines with personal stations set up at their homes.
"I can't wait to get started," Devoll said. "This is terrible, but we'll get through it."
@nanavedia @c_amaya7
@_julio_vega @OlmedoAEO