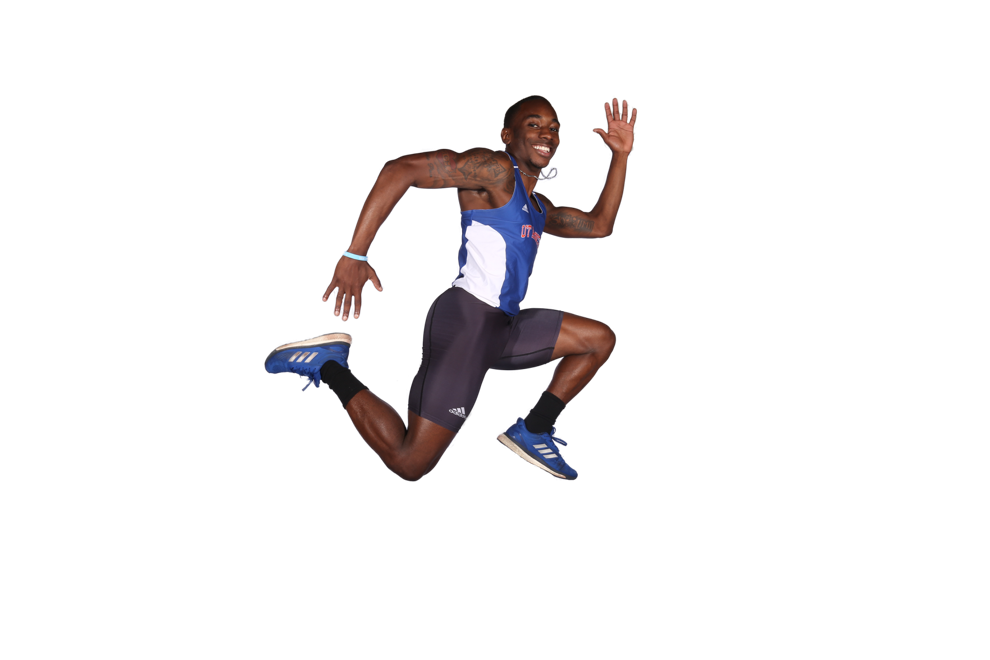 While his sport is punishment to other sports, junior sprinter Tre Haynes talks about how he keeps in shape away from the track.
Haynes said one thing that comes with being a sprinter at the collegiate level is the diet: You have to eat. It's just like fueling a car and finding a good nutrition plan is key.
"If you're putting the right things in your body and you have the correct mindset, then you're already one step ahead," Haynes said.
Here are some of the workout routines he goes through on a day-to-day basis:
ARMS 
Haynes does a series of workouts, including bench presses, lawn mower pulls and practicing his running form with extra weight to hit every muscle he can.
LEGS 
As a sprinter, Haynes said squats and hamstring workouts are necessary to prevent any injuries, because running takes a lot out on the muscles in his legs, and when it comes to track, every day is a battle.
STRETCHING
Stretching is the most important thing, because if you don't stretch correctly, you're much more prone to getting hurt, Haynes said.
ABS 
To keep his abs in tip-top shape, Haynes does a different core workout every single day, whether it's on the track, or in the weight room.
@nanavedia