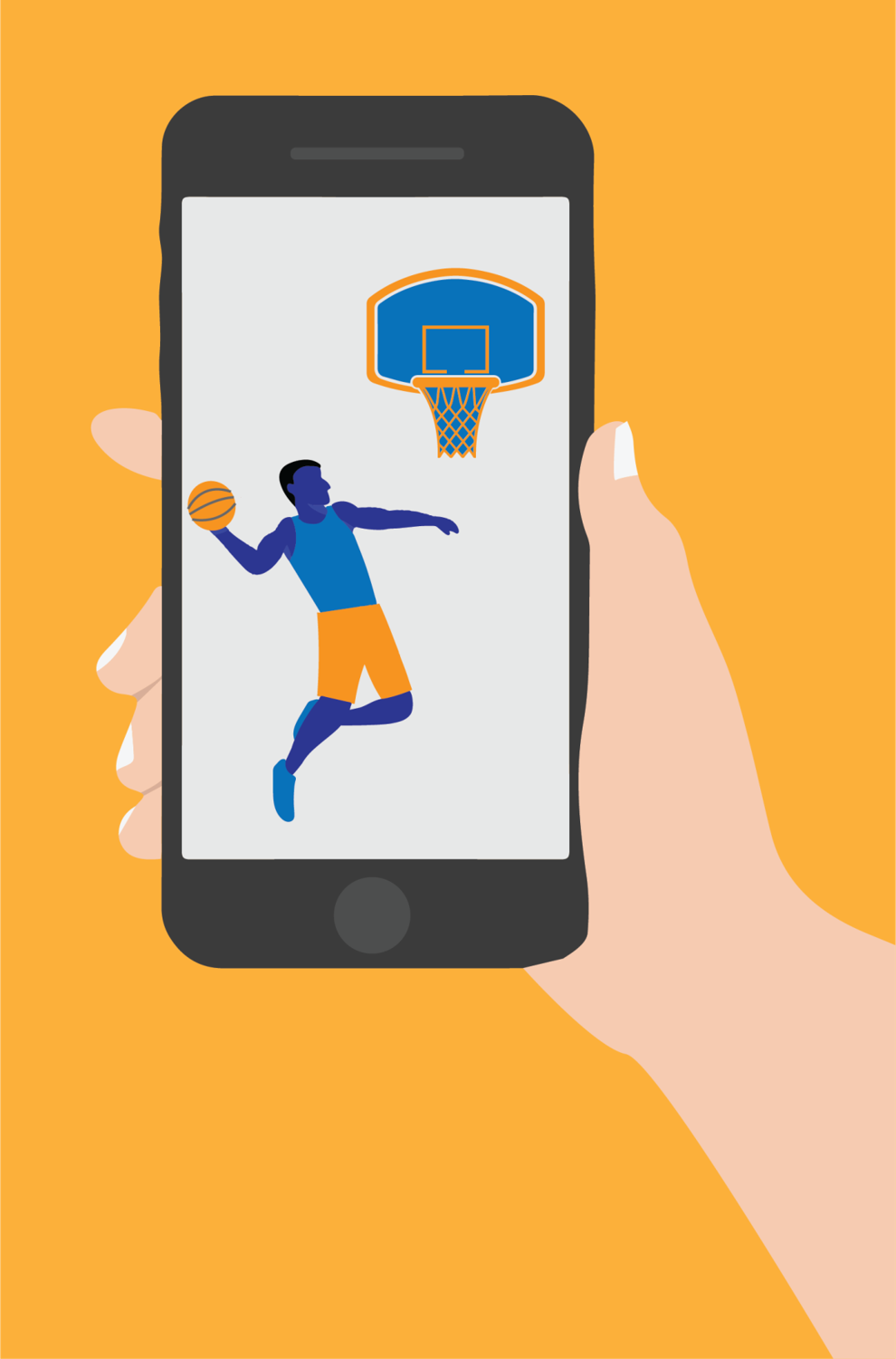 Social media in this day and age plays a major role in sports.
Athletes, coaches and other central figures in the business use sites like Twitter, Facebook or Instagram to spread their message.
Krista Gerlich, women's basketball head coach, said she believes social media is huge when it comes to the recruiting aspect of college sports.
"Recruits can get their product out there, they can get highlight tapes, they can, you know, show some of their strengths through social media that college coaches can see," Gerlich said.
Most colleges in the country use social media to entice potential prospects to join their athletic programs. Gerlich described the method as an easier way to give recruits and coaches a behind-the-scenes look at how their program functions.
Softball head coach Peejay Brun agreed with the sentiment regarding recruiting, adding that social media can help a smaller school like UTA attract more attention from recruits.
"We're never going to get big time media coverage like a lot of schools do," Brun said. "We're able to kind of get the word out, keep those kids interested, and it even keeps us in touch with them and what's going on in their lives."
A tool like social media has its pros, but it also comes with a certain number of cons.
Several coaches and executives from professional leagues around the U.S. are using one word to describe social media when it comes to sports: distraction.
One of the greatest examples of this comes from Golden State Warriors forward Kevin Durant and his 2017 Twitter dilemma. Durant was allegedly using fake twitter accounts or "burner" accounts to respond to fans that would say anything negative about his move from the Oklahoma City Thunder to the Golden State Warriors. The all-star forward was partaking in the distraction during the offseason, but the worst part for executives happens when players hop on to social media before and after games.
Several NBA players have been caught using their cell phones before games and after games. Stephen Curry, a point guard for the Golden State Warriors, admitted to checking Twitter during halftime of games until the 2015 NBA Finals. He claims he stopped checking his phone at halftime because he couldn't handle the negative things naysayers would say during games.
Gerlich and Brun have rules for their respective teams to prevent anything like this from happening when players should be focused on the task at hand.
"They can't have their phones in the locker room at halftime," Gerlich said.
She said she wants to prevent any kind of distractions when the team is discussing gameplans or other issues.
Brun doesn't allow cell phone use during any of the team functions that may be taking place, including team dinners.
"Any type of team function, they're not allowed to have their cell phones out," Brun said. "To me, it's very, very important that we be able to talk and relate to each other on a face-to-face basis." 
Michael Eldridge, assistant athletic director for communications, is aware of the rules the coaches made to prevent distractions. It's "odd" that players are checking their cell phones in the middle of a game, he said. 
"I don't think it's a good thing," Eldridge said when asked about in-game cell phone use. "It's just not smart to listen to what fans may be saying or see what's being posted about you." 
Although it has its fair share of bad distractions, athletes sometimes use social media to add some good distractions to their busy lives.
Some athletes use social media to stay connected to family members when they are far away.
"We have players from California, so our social media helps keep those families kind of connected to our program, even though they're half a country away from us," Brun said. 
Despite growing up in a time when social media wasn't as prevalent as it is today, Gerlich has grown to love some of the aspects it brings to everyday life.
"I love it, as far as like keeping up with my friends and family," Gerlich said. "I'm so busy that being able to keep up with them, that's great."
@c_amaya7