There were 14 seconds on the scoreboard. Alumna Abby Dunkin caught an inbounds pass and dribbled around the 3-point line until the buzzer sounded in the semifinal of the 2019 Parapan American Games.
While Dunkin was running down the clock, alumnae Josie Aslakson and Rose Hollermann, and graduate student Darlene Hunter were on the sidelines, cheering and clapping.
The U.S. Women's Wheelchair Basketball team defeated Argentina 82-24 to advance to the gold medal game, but that's not the only reason why they were cheering.
With the win, Team USA punched its ticket to the 2020 Paralympics in Tokyo.
Balancing life and school is hard enough, but three Lady Movin' Mavs will be navigating fall classes from around the globe
Hollermann, Hunter and Dunkin had been in this position before. Except this time, it was sweeter. Bigger.
"Four years ago, I was a rookie and learning the ropes and learning from veterans on the court," Dunkin said. "Now I'm one of the role players on this team, and it's more, not more pressure, but it's more of an honor."
The U.S. later fell to Canada in the gold medal game. It was a tight loss, but they still hit their end goal.
"Our biggest goal coming into the [Parapan American Games] was to qualify for Tokyo 2020, and we did just that," Dunkin said.
Freshman Elodie Tessier represents Canada, which qualified as well. She'll head into her rookie season for the Lady Movin' Mavs with a gold medal under her belt and the Paralympics within reach.
Having current players such as Tessier and Hunter qualify for the Paralympics is a win-win for Lady Movin' Mavs head coach Jason Nelms.
"If they don't qualify for Tokyo, then I don't get that same drive out of them," he said. "They'll shut down, at least for three to six months. They'll just be burned out. Now, they're rejuvenated."
Now that the U.S. and Canada have advanced, all that's left is for junior Annabelle Lindsay to earn a bid of her own with the Australian national team this November.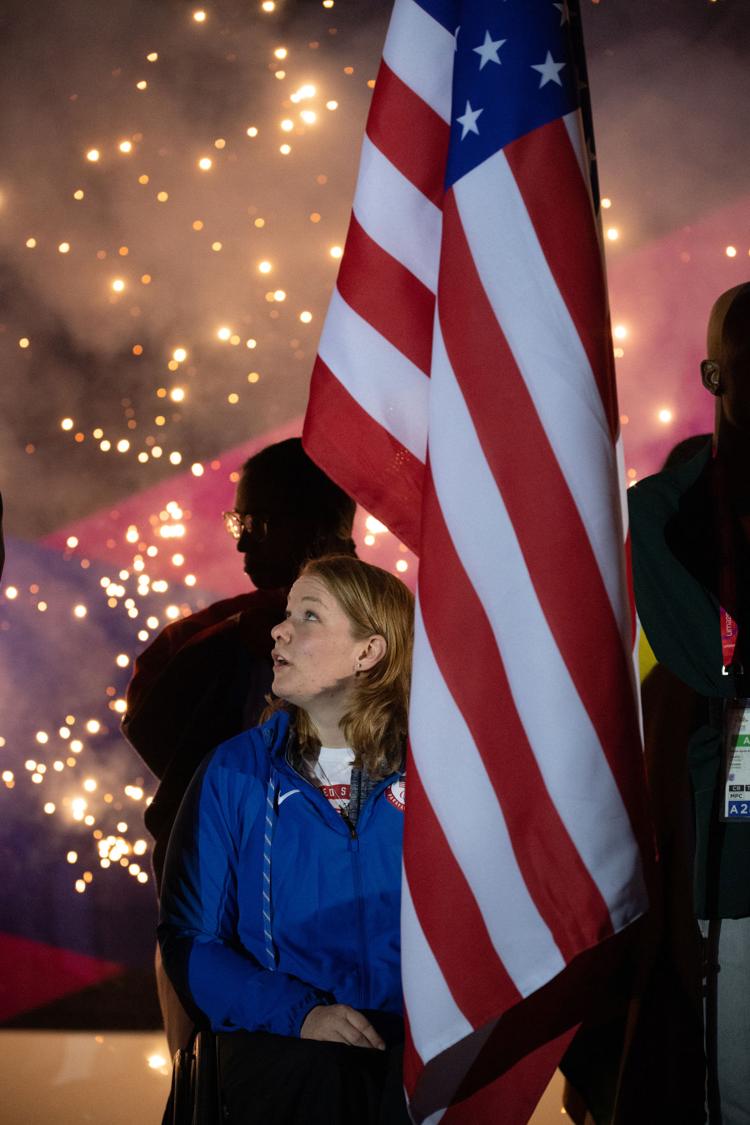 "I'm just wishing all those girls the best and wanting them all to be successful, knowing that some of them probably can't all be successful while they're over there," Nelms said. "There will be someone that has to lose."
While the 2019 Parapan American games came to a close, Hollermann was all smiles as the U.S. flag bearer during the closing ceremony.
"It was really awesome to see, as I was walking in, the basketball community as a whole being really excited to see one of theirs up there," Hollermann said. "I'm not only representing my country, but I'm also being able to represent my sport."
@nanavedia