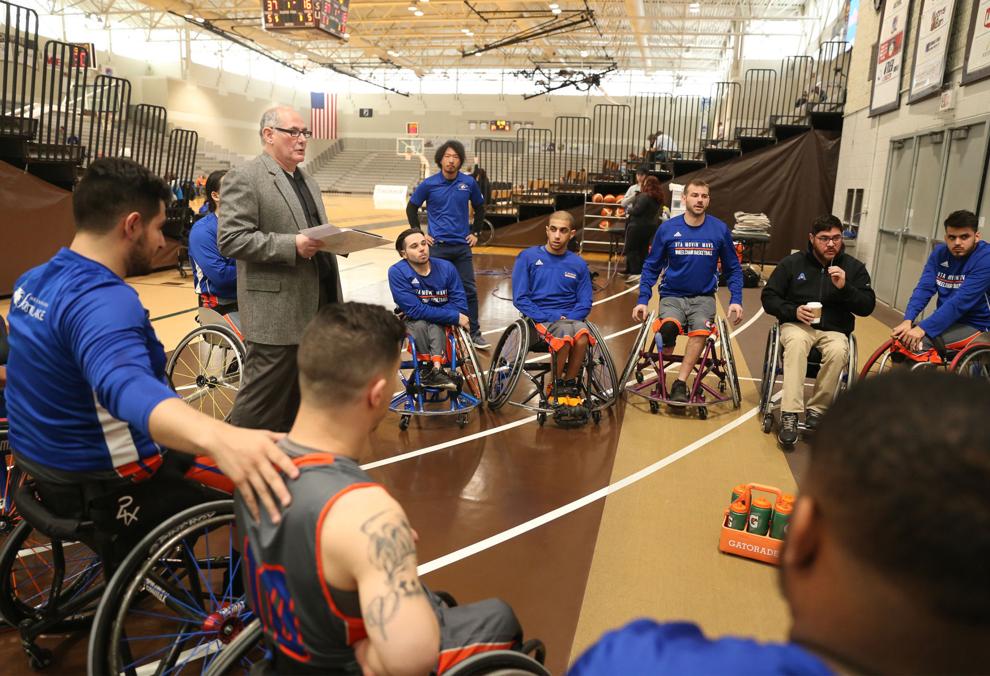 In Doug Garner's mind, adaptive sports are not club sports, nor are they intramurals. They are parallel to any other sports program. Garner has spent most of his life challenging expectations and stereotypes against disabled athletes, whether they are students playing at collegiate tournaments or professionals competing for national teams.
The accolades, recognition and respect of adaptive sports will live on, even as Garner retires Aug. 31 after 14 years of serving as the Adapted Sports assistant director and Movin' Mavs head coach.
No one can take away the three trophies that the Movin' Mavs won under Garner's guidance — two of them back-to-back between 2021 and 2022 — or the two national championships from the Lady Movin' Mavs, the program that he helped put together in 2014.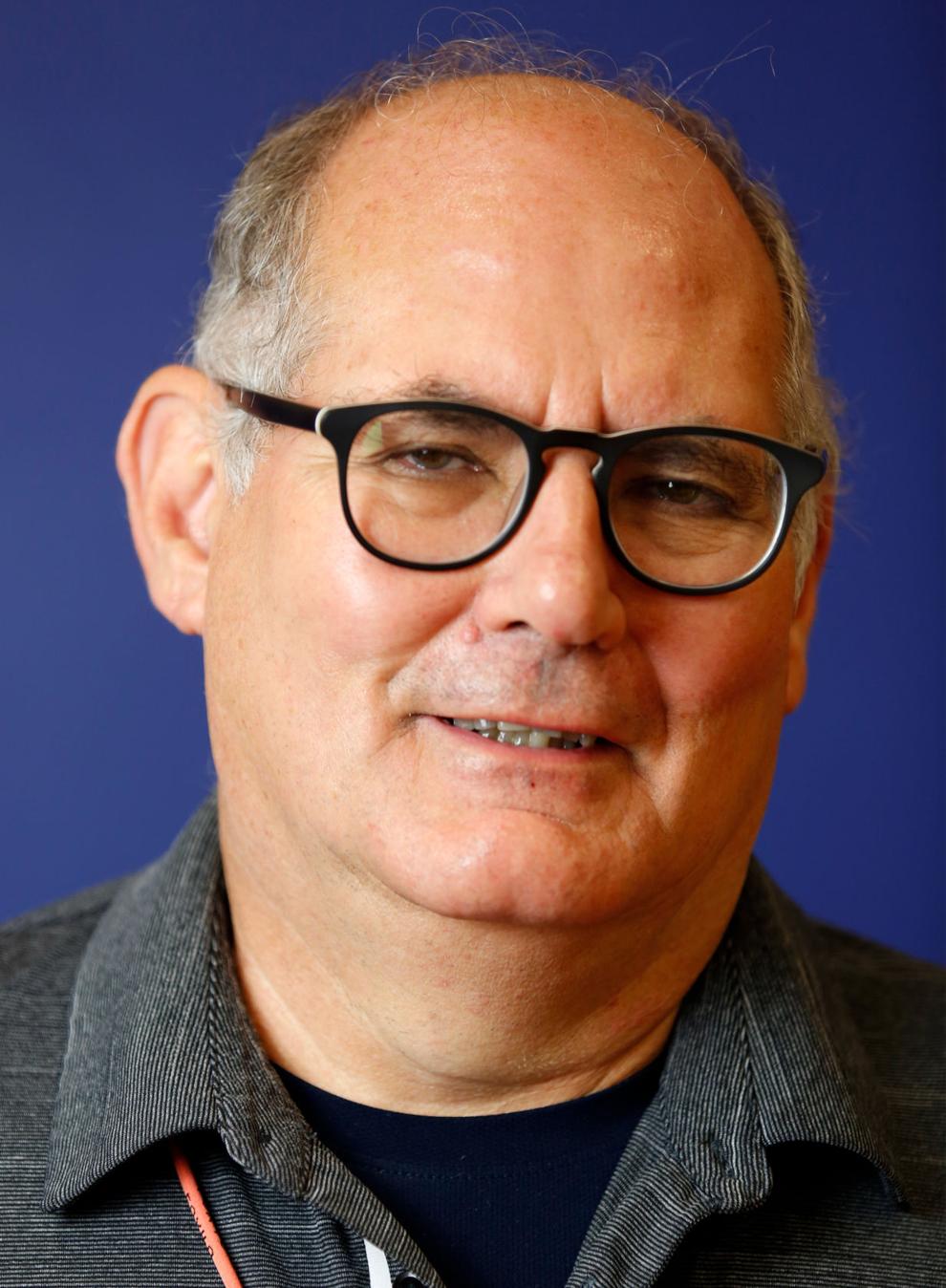 In 2020, the Movin' Mavs went undefeated throughout the regular season of conference play, but the championship tournament never happened due to COVID-19. However, they were still voted first in the division and received a season champion banner, which is hung on the wall of the Physical Education Building where the team practices.
Garner joined UTA in 2007 as a Movin' Mavs assistant coach under Jim Hayes, one of the first disabled students at UTA in the '70s and the person who pioneered the wheelchair basketball program decades ago.
"I didn't have a goal at that time of doing anything other than help him continue to keep this program great," Garner said about his decision to join Hayes in 2007.
Hayes coached the Movin' Mavs, formerly known as the Freewheelers, to seven national titles before his death in 2008. That fall, Garner had big shoes to fill. He became the second head coach in the Movin' Mavs history.
From then on, Garner began fostering a culture of respect and trust for adaptive sports — the culture that got him listed in the "ADA25 Texas Trailblazers: Past, Present, Future" by the Texas Governor's Committee on People with Disabilities and named as a "Champion of Change: Disability Advocate" by the White House in 2015.
Yet, more than just the culture, it's the dedication and passion Garner put into his tenure with the National Wheelchair Basketball Association that got him inducted into the Hall of Fame in 2019. He developed camps for juniors, adults and veterans to learn adaptive sports and helped bring the International Wheelchair Basketball Federation classification system to the U.S.
The mission to increase inclusion didn't stop at UTA, as Garner credited one of his most memorable moments during his tenure to starting the Lady Movin' Mavs program and witnessing its success.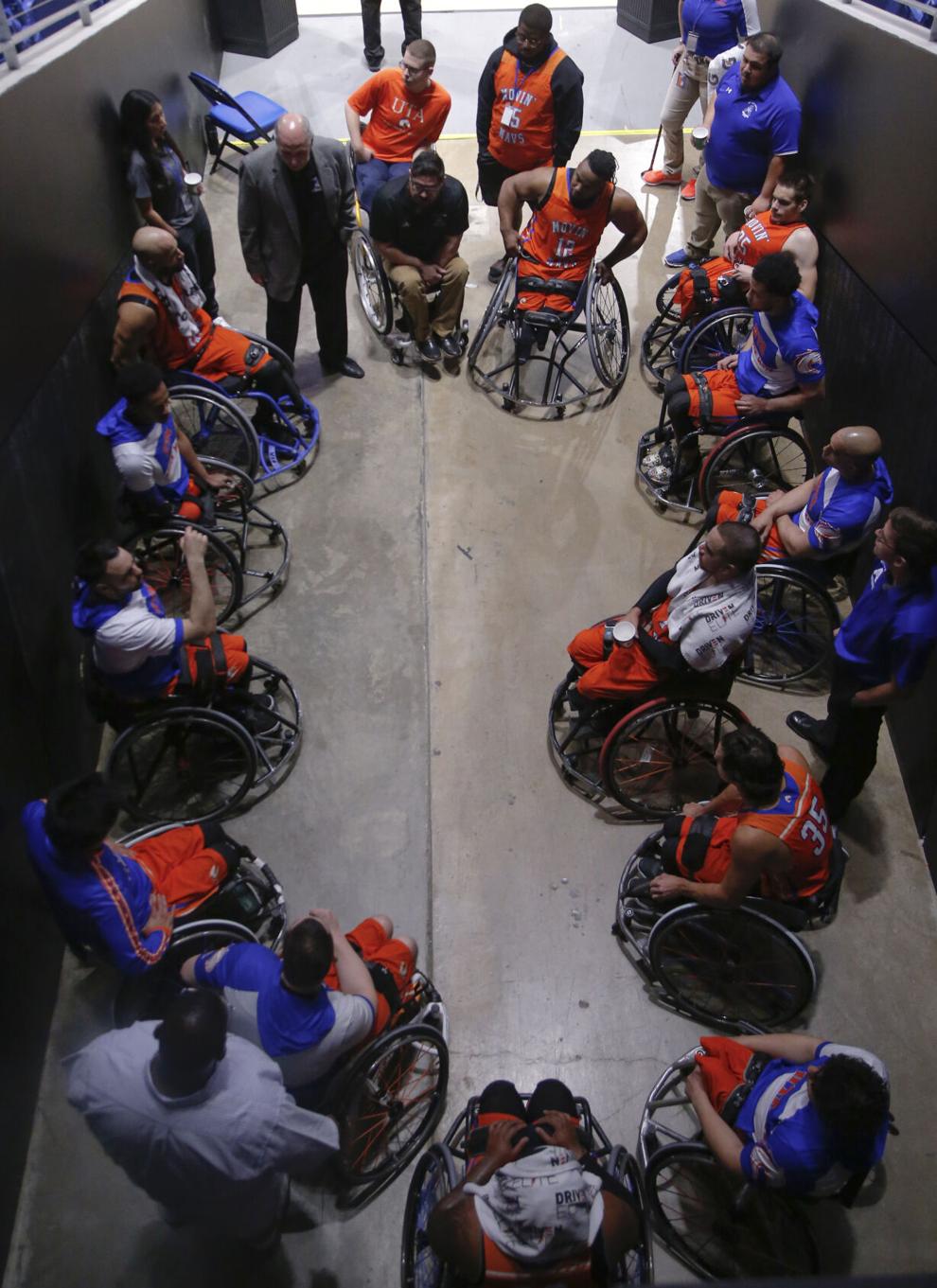 "Seeing the families and the girls, the ladies who come here win a championship and knowing that opportunities for growth in all sports but wheelchair basketball are so different and how much they appreciated the opportunity that they've had to go here and move on and make those connections, '' he said.
Garner has also won a national championship as head coach at three different levels: junior, junior prep and intercollegiate.
"We were successful on the court in part because of him," said senior Movin' Mav AJ Hummer, who's been with Garner in the past two national championship wins. "Because at the end of the day, you have to have a good coach. Like, a coach doesn't always make a good team, but in this case, he adapted what we were good at and helped us become successful in that regard and off the court."
Last September, Garner became an assistant coach for the U.S. Men's U23 World Championships.
"All cultures share some of the same types of attitudes and values and belief systems, it's just how they work differently in different cultures," he said about the experience. "That's a great eye-opener, but it's also a great lesson like, 'It's evolved this way over here, maybe some of those lessons could work back in the United States.'"
While those accolades represent how people from the outside world would view Garner as a head coach, to the players under him, whether they're from the U.S. or other nations, "coach Doug," "coach Garner," "Doug Garner" or even just the term "coach" would sound foreign to them.
To them, he's Dougie Fresh, Dougie G or Hall of Fame Dougie.
"He doesn't care if you're on the other side of the world or he doesn't care if you're right next to him. He'll try and help you in the best way possible. That's what his personality is," senior Movin' Mav Carrington Marendes said.
He doesn't wake up early, Marendes said, but he coincidentally did on the day Garner sent an email to the players regarding his retirement. He read the email, didn't want to believe it, closed his eyes, then repeated the same cycle. Only then did Marendes accept the reality.
"My heart dropped a little bit," he said.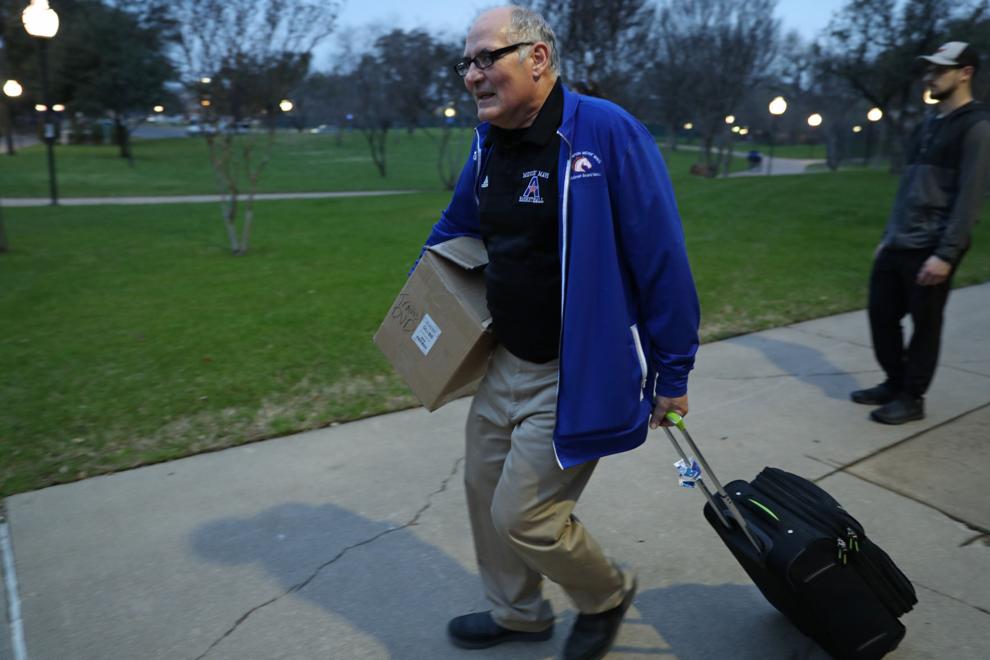 Garner doesn't have any specific pre-game or game-day traditions other than ensuring he puts on the best experience possible both on the court and the aspects around the game — the social posts promotion, the live stream for it and the live stats.
"It was all about making sure we're ready to put a good product on the floor and for our viewers, family and friends who want to see their family and friends play," he said.
A consistent aspect of Garner's recruiting scheme was using social media to reach out to bigger audiences to let them know about the program.
"It's always about getting the right players in, so maybe [extend] our recruiting umbrella a little bit and [look] at some international players and make sure our athletes are graduating," he said.
Hummer and Marendes have roots with Garner before they even came to UTA.
Hummer said Garner flew him and his brother, Isaac Hummer, on a recruiting visit when they were in high school, even though he was the only recruit. Originally, UTA wasn't on his radar, and he didn't know Garner or any on the team, but a conversation where Garner offered the Hummer brothers a scholarship package to play with the Movin' Mavs sealed the deal.
When he returned home, AJ Hummer instantly knew he was coming to UTA.
Without Garner giving Marendes a chance to play for the Movin' Mavs, he isn't sure where he would be right now.
"He's that guy to give people chances,'' Marendes said. "He believes everybody deserves a chance to play wheelchair basketball at the highest level."
Although his official retirement date is approaching, Garner said he will stay around the program during the hiring process for the new coach to help them with their role. The position has already been posted.
Garner also plans to be around UTA for practices and the team, this time without a coach's whistle.
"I've got that connection with all these guys that came here to play with me, and I want to make sure that they're still excited about being here," he said.
@D_Tineo4