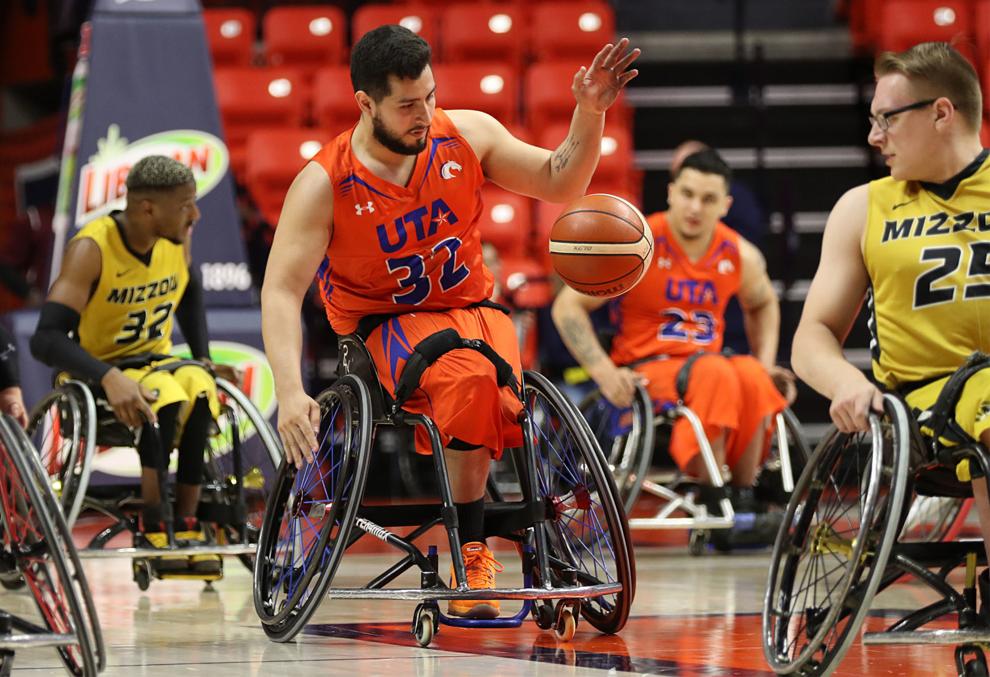 Fabian Romo's success speaks for itself.
That success and five years with the Movin' Mavs ultimately led him to becoming a professional athlete.
With the Movin' Mavs, Romo earned All-American honors, helped the team to a national championship in 2017 and was called up to Team USA for multiple international tournaments. Once his time at UTA was up, Romo decided to take the next step in his wheelchair basketball career.
In June, Romo signed a contract offered by Iberconsa Amfiv in Spain.
Although he signed on months ago, Romo hasn't been able to physically join the club in Spain because of the coronavirus pandemic. He's still waiting for his visa documents to process to facilitate his move to Europe.
In the meantime, Romo has been staying in shape, working out in Arlington and Houston, his hometown. He has even taken time to help coach some of the Movin' Mavs' newest players over the offseason.
"He's been working as an assistant coach with us," head coach Doug Garner said. "He's getting a lot of work in with us, with our practices and scrimmages."
When he's in Arlington, Romo will practice with the Movin' Mavs and use the resources available to him at the Maverick Activities Center. Back home in Houston, he'll do at-home workouts and push his wheelchair around the neighborhood.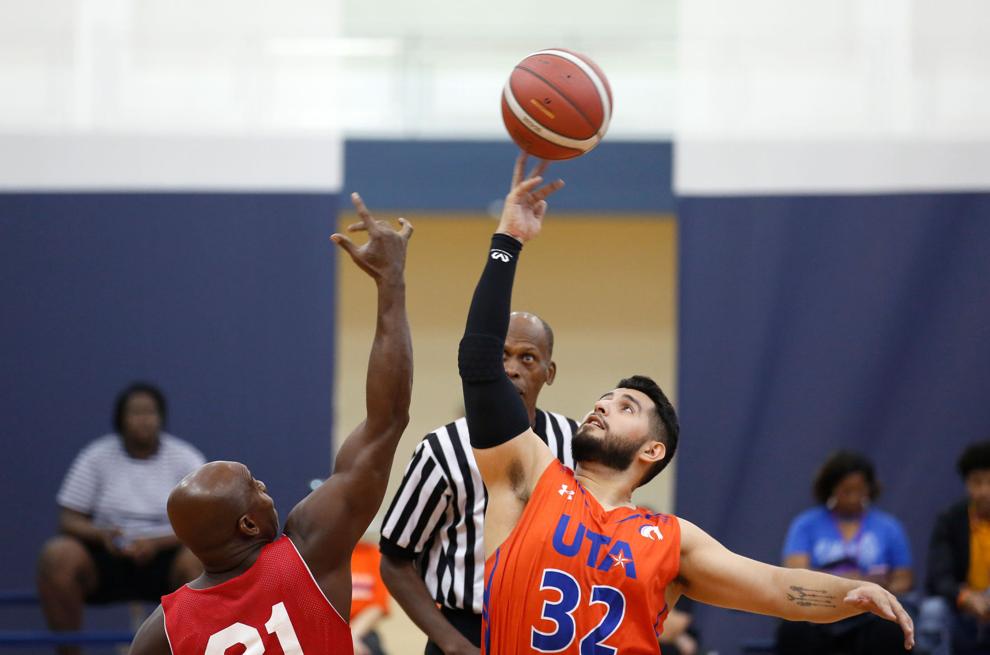 Romo's final season with the Movin' Mavs was cut short in March when COVID-19 began its deadly spread around the world. He was looking to claim his second national championship in the 2020 National Intercollegiate Wheelchair Basketball Tournament in Wichita, Kansas.
The Movin' Mavs had a 22-1 record and went undefeated in conference play for the first time in 15 years. When the campaign was over, Romo thought about pursuing his master's degree while searching for playing opportunities in countries like Spain and Germany.
The experience he picked up playing for the U.S. national team helped him prepare for the skill he'll encounter in Europe. Rather than keeping it to himself, Romo is imparting that wisdom to members of the Movin' Mavs, teaching them the lessons he learned with Team USA.
"Just having that experience has helped me," Romo said.
Garner said Romo is providing a good example to his team's younger players, showing them what it takes to excel at the collegiate level to one day play professionally.
"He's one that they're gonna look up to and continue to look up to," Garner said. "He's able to tell them how he worked through the hard times in college ball, how he made changes along the way to get to that point where he could talk to teams and feel comfortable selling himself."
Former teammate Clarence McCarthy-Grogan is excited to see Romo take the next step in his career. McCarthy-Grogan said he learned a lot — both on and off the court — from his former roommate.
Romo was instrumental in helping McCarthy-Grogan get acclimated to the U.S. when he first moved here from Australia. McCarthy-Grogan said Romo will have to get used to living in a new country, but he knows the Houston native will do well, especially because he's already fluent in Spanish.
Barring any other setbacks, Romo is expecting to move to Spain at some point in mid-November or early December.
"Hopefully it's sooner rather than later, but I'll be training in the meantime," Romo said.
@c_amaya7