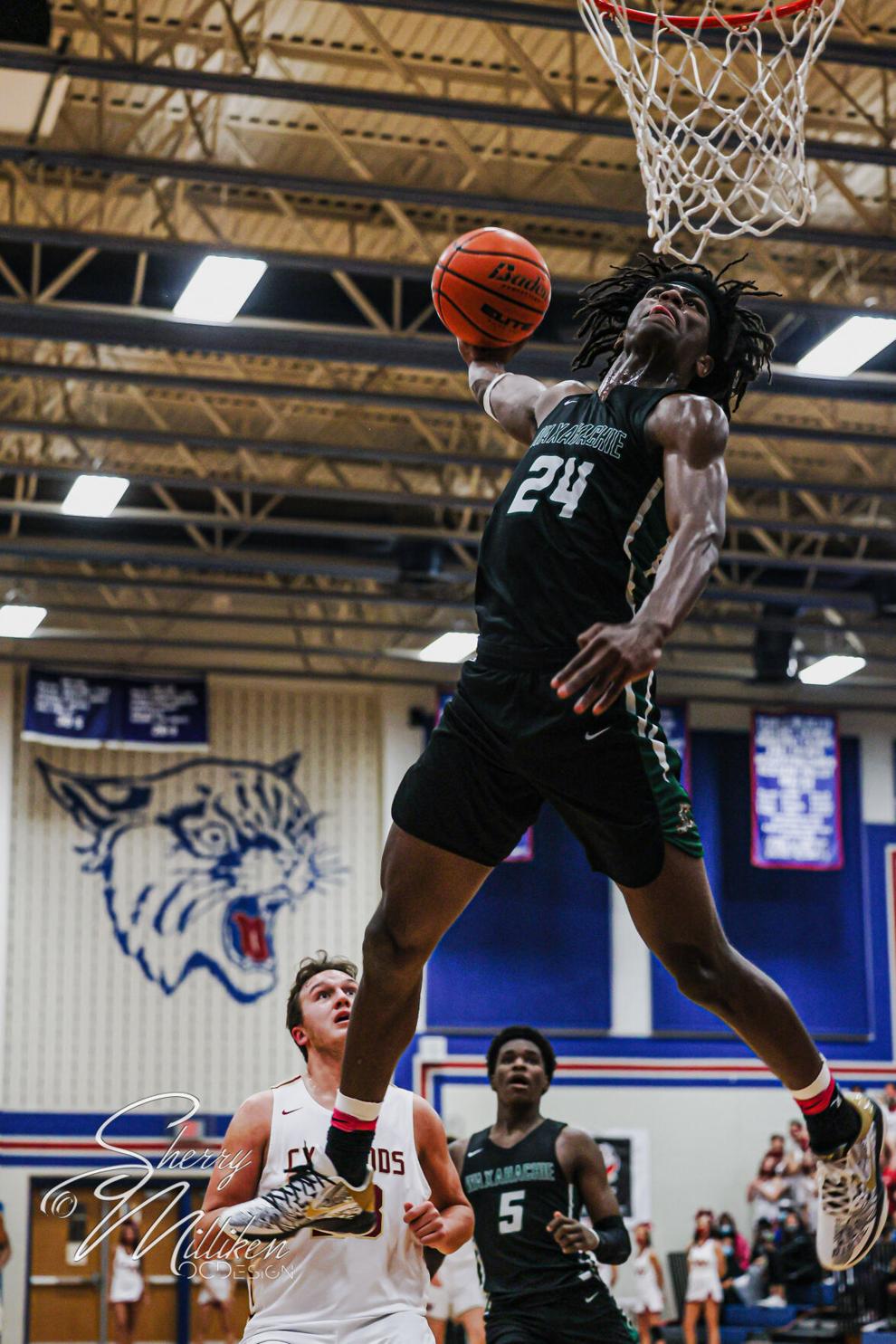 On April 5, UTA Athletics announced that Greg Young would be taking on the position of head coach for the men's basketball team. Less than two weeks later, on April 16, Young signed his first high school commitment to the team.
Montez Young Jr. (no relation), Waxahachie High School forward, announced his verbal commitment to the Mavericks on March 25.
During his lone season at Waxahachie High School, Young Jr. averaged 17 points, 10 rebounds and two blocks per game, leading the Runnin' Indians to a regional finals appearance.
Young Jr. collected a plethora of awards during his season at Waxahachie High School, earning a spot on the Class 6A First Team All-District and All-Region teams by the Texas Association of Basketball Coaches and a DFW High School All-Star Showcase MVP.
Even with the accolades Young Jr. earned, he said he didn't experience a jump in his game until his senior season.
"It was kind of a big growth development toward my senior year," he said. "Going into my senior year, that's when I gained some hope and pride."
Young Jr. said he "hit it off pretty well" with UTA's coaches, which is something that stood out to the new Maverick.
Relationships are not new for Young, as he built relationships with his players sitting on the sideline for 12 years with UTA. That was how Young met Greg Gober, Waxahachie High School men's basketball head coach.
Gober said the relationship he has with Young — which spans over 20 years — helped with Young Jr.'s recruitment to UTA. Gober has ties to the university, with his son Colten Gober playing for the UTA men's basketball team from 2014 to 2015.
Gober has been coaching for three decades and said that Young Jr. is a unique player on the court.
"It was really a different experience, having coached over 30 years, and I've never had a kid that has the motor just every day in practice, every day in the game," Gober said. "He plays one speed all the time."
Gober expects to see Young Jr. blossom as a player during college and believes UTA found a diamond in the rough that needs polishing.
Young was enamored with the way the recruit handled himself on the court.
"I just loved everything about him and who he is, how hard he plays, how athletic he is," Young said. "[Young Jr.] was obviously an important recruit in this class for us to try and get, and I'm excited we got him signed."
Young said Young Jr. is the hardest working player he saw in the Metroplex.
"I just felt like that was really, really important," Young said. "Especially when I got that job, to get that commitment done and signed, and him a Mav."
Young said he's hopeful that Young Jr.'s drive will motivate his teammates.
"Because of how hard he plays, and that's sort of what we want to be about every night, he has that intangible to do it, and we recruited it," Young said.
One of the areas that Young believes his new signee can improve in is shooting and ball handling. But he knows there will be plenty of time for Young Jr. to improve.
Young Jr.'s goal for his first year at UTA is to be better than he was during his senior year with Waxahachie.
@D_Tineo4