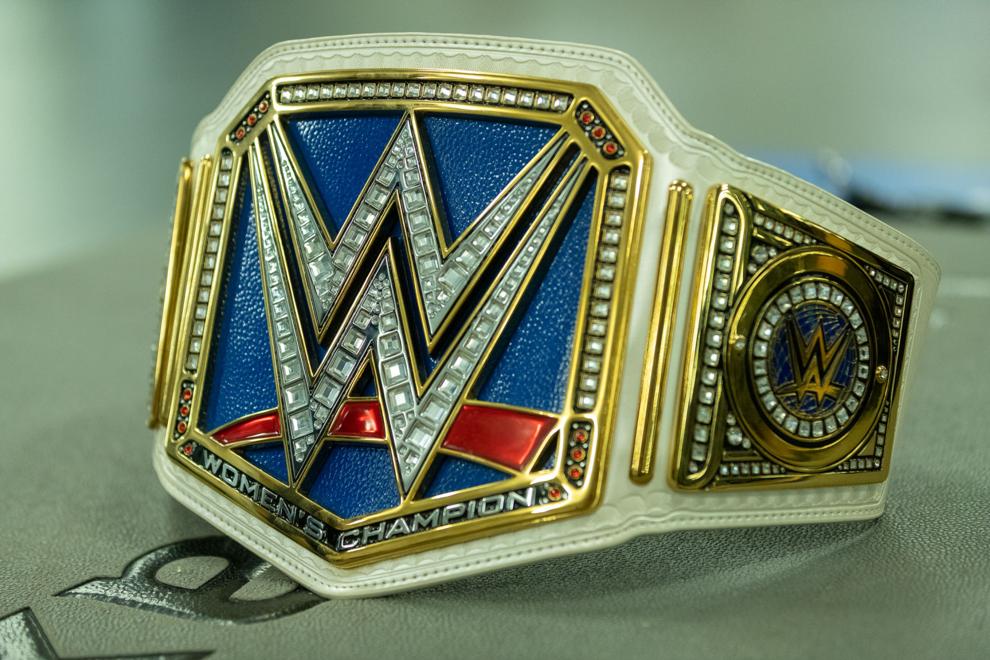 An athlete, a belt and a social media post.
That trio has become a weekly tradition for the women's basketball team and its weightlifting routine.
Every Friday since the end of last season, Danny Wardell has posted a picture of a Lady Maverick posing with a WWE title belt on his Twitter and Instagram.
Each has some variation of the caption "Lifter of the Week."
Every Monday marks a new week in the initiative, and every Friday the belt is given to an athlete.
Wardell, women's basketball strength and conditioning coach, said he created the "Lifter of the Week" to incentivize hard work in the weight room.
He uses it as a tool for the athletes to compete with each other.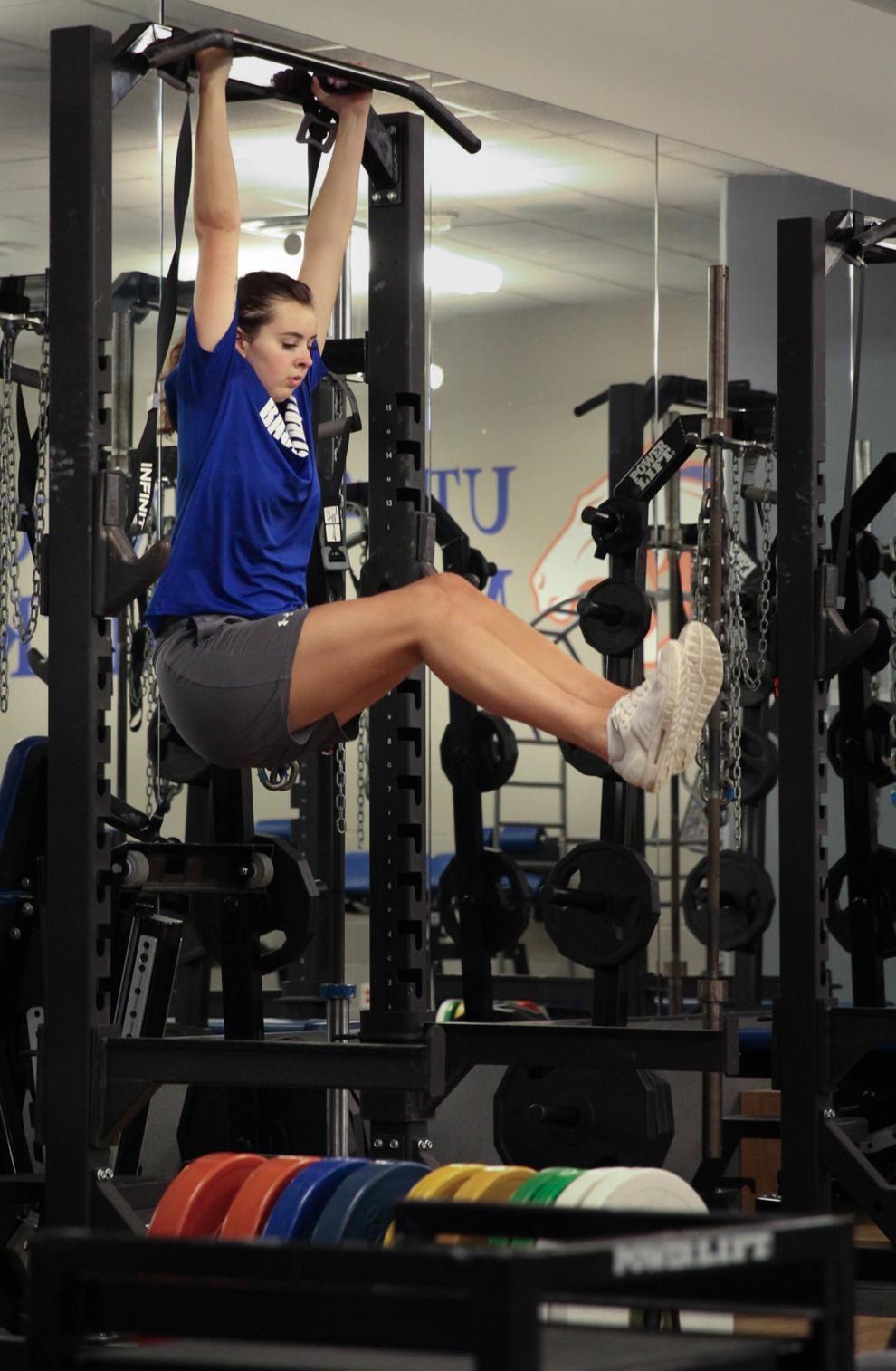 "For the most part, you don't really get much reward, per se, in strength and conditioning workouts other than the weight you lifted," he said. "So now, it kind of gives them a little extra incentive."
The hardware at hand is a WWE SmackDown Women's Championship replica title belt. The arctic frost white belt with bright blue and red details trimmed in gold and diamond-like accents best fits UTA's color scheme, Wardell said.
To determine who wins, Wardell looks for athletes who are "in the zone" when lifting, doing extra reps or sets and trying to add weight to their lift.
Wardell said he pays close attention to those that are working the hardest.
There's no real link between the WWE belt and women's basketball, Wardell said. It's just a cool way to acknowledge the hard work athletes put in.
Sophomore guard Terryn Milton, a two-time winner of the belt, said the incentive makes the players work harder, and they're stronger because of it.
"To win it, you have to work hard — no complaining," Milton said. "He needs to see that you're wanting to get stronger."
Milton said those who are encouraging their teammates during sessions and show leadership also help their chances.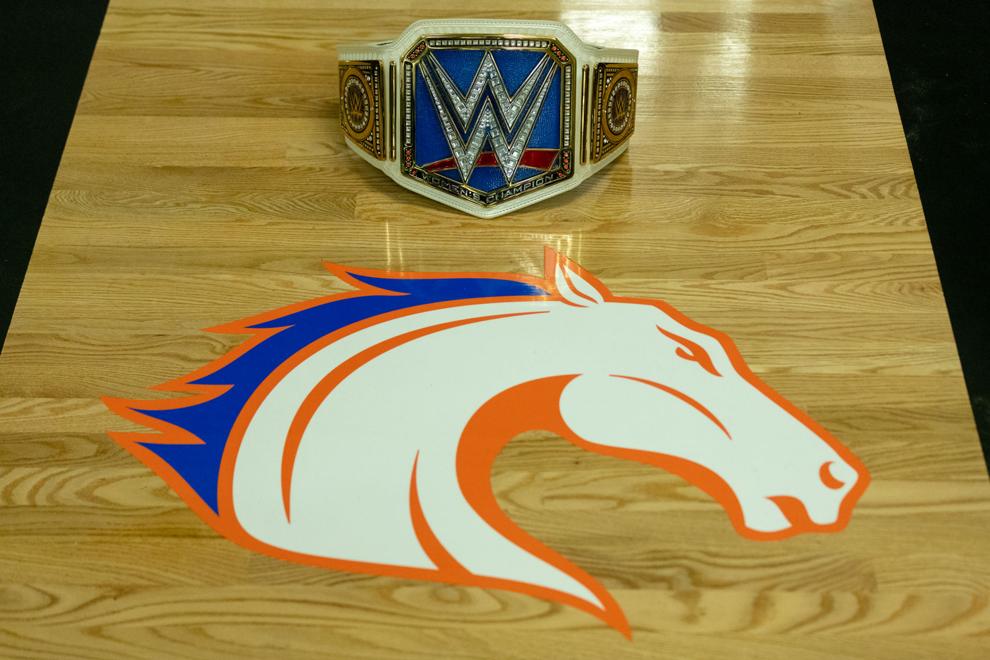 Head coach Krista Gerlich said the incentive gives players a chance to compete during the off-season, especially over the summer.
"What we want our kids doing is always competing, and internal competition is sometimes your best competition," Gerlich said.
Sophomore guard Claire Chastain, a four-time winner of the belt, said arriving to training early and going beyond what's expected are key to winning and improving strength and conditioning.
Chastain said having a goal in the weight room has improved her work ethic.
"Everyone wants to win the belt, pose, take the picture and have that accomplishment," she said. "We take losing to heart. If I didn't win Lifter of the Week when I thought I should have, I'm going to go 10 times harder this upcoming week."
@_julio_vega