The Lady Movin' Mavs have some big shoes to fill.
Morgan Wood, Rose Hollermann, Abby Dunkin and Mikila Salazar are the four original members of the team. Two national titles and a couple of Paralympic gold medals later, they've left behind a legacy and a culture to be remembered.
"They set a culture where 99% isn't good enough," sophomore Annabelle Lindsay said. "If it wasn't for them, we wouldn't be as good as we are."
Each of them set the bar for generations to come, but now that they're gone, it's time for that bar to be topped — a new team is coming off the bench and into the spotlight.
"They should be coming for our dynasty," Wood said. "They're not starting from the bottom anymore, they're starting from two previous championships and a legacy of a team."
Over the past few years, those original four were the key. They were all the team had, really.
In 2013, the program "started from the bottom," as Wood mentioned, with whatever players head coach Jason Nelms could find. The Lady Movin' Mavs were brand new to the realm of collegiate wheelchair basketball.
It was like: This is what you recruited, this is what you were able to get, this is what you have to figure out how to play with, Nelms said. As time went on and the program evolved, more and more athletes were recruited for specific roles.
"Now it's like building a team and actually an idea of what the team should look like," he said. "Before it was, 'Who can we get in here? You want to come play? Awesome, you're coming, we'll train you.'"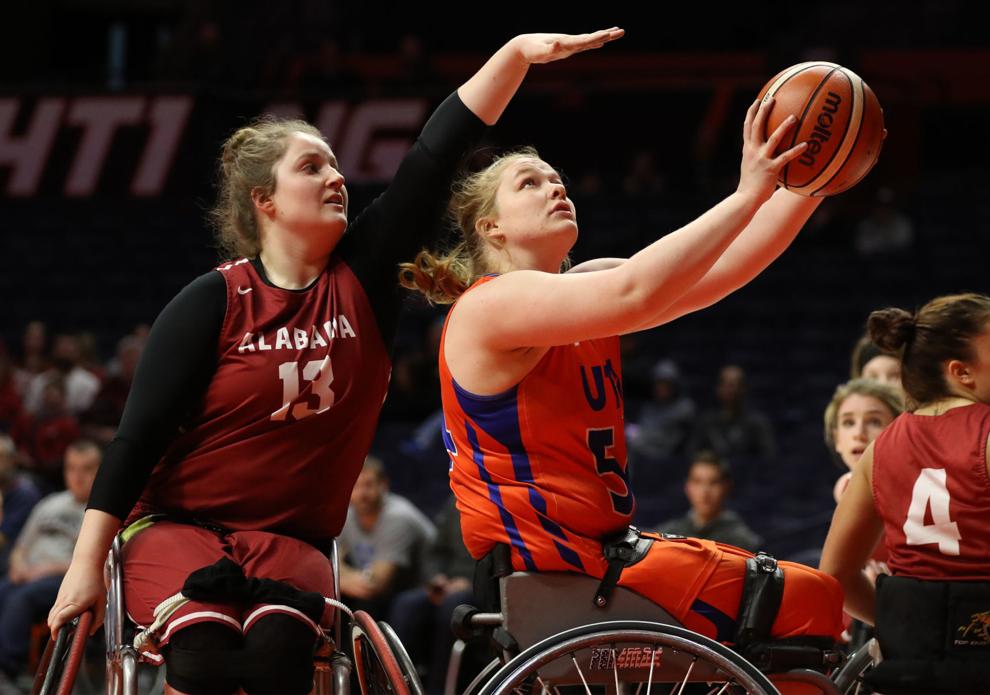 Leading the new pack is Lindsay, a high-pointer from Australia that's poised to be one of the best. With the addition of freshman Elodie Tessier from Canada, the future is looking toward a more internationally rounded team.
On top of that, players like junior Angelina Welfle and senior Rachel Kroener are stepping out of the shadows. They have new roles now. New priorities.
The teammates they once knew aren't teammates anymore — they're opponents.
"We're building the next generation to try to beat them," Nelms said. "It's like 'OK, awesome. I hope you keep going. I hope you make it. I'll give you all the words of wisdom that I can, but now I'm going to try to train people to kick your ass.'"
That's just how it goes, Nelms said. Love the success along the way, but always keep focus on what's at hand.
"We're going to spend, hopefully, five years training [Lindsay] to be the best Australian big that's out there, the best big that's out there," he said. "But there's going to be another Australian that's going to come right behind her, and I'm gonna have to train that one to beat [Lindsay]."
UTA's experience isn't all gone, though. Graduate student Darlene Hunter and junior Rain Kelley are two of the older players. They give the team a bit of an advantage when it comes to the rebuilding phase because they've been playing the game for a long time, Nelms said.
A new season is ahead, and those two will help mentor the younger players on the way to a third championship title.
Last season the Lady Movin' Mavs fell to the University of Alabama in overtime of the national championship. It was a tough ending for those four seniors, but Lindsay is confident the team will peak in March to bring the title back to UTA — for them.
"We want to win it for them," she said. "I think that will just show the quality of our program if we're able to win championships, even if we're losing our best players."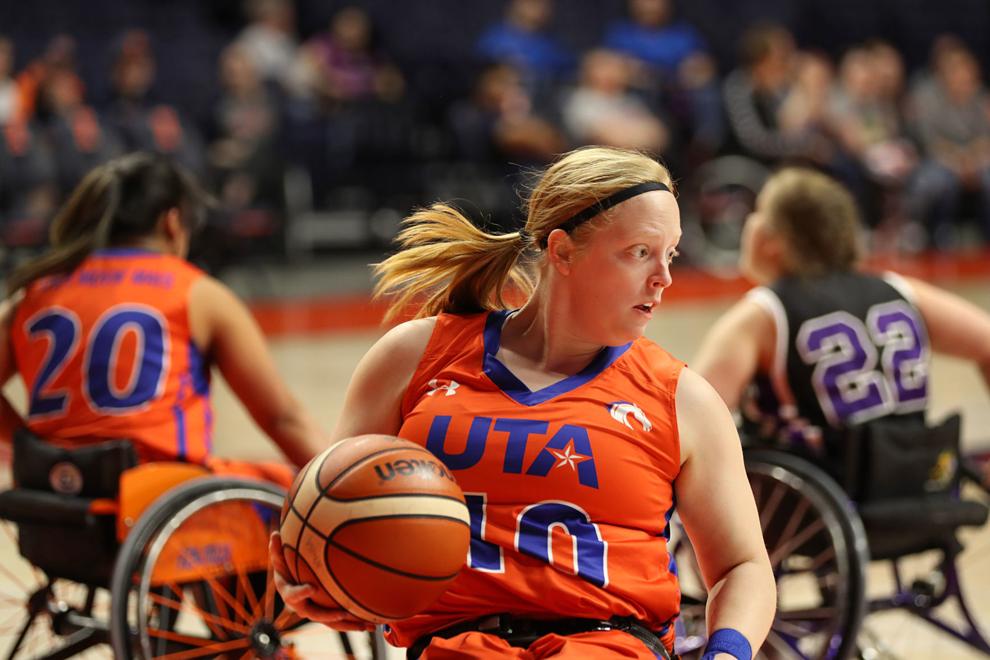 The next generation of Lady Movin' Mavs is preparing to leave its own legacy, away from what the original four started. Sure, they lost a few national team-caliber players, but more are on the come-up, Lindsay said.
UTA had a good program, but now everyone is chipping in, and everyone holds their own key.
"Person for person, I think this team is actually more talented than the last team," Nelms said. "We had some talented players on the last one, but these ones, they're growing up."
A torch has been passed down, but it's not necessarily just one big torch, Wood said.
The torch is a symbol of something her generation put together as a team. As a family.
"They'll fill those shoes," Wood said. "I'm really confident in that."
@nanavedia