What began as a joke between a group of friends turned into a record-breaking reality for junior jumper Brett Williams.
The track and field athlete holds the Guinness World Record for the highest standing jump, an achievement that Williams said took three years of training to achieve.
"It's just kind of a weird feeling," Williams said. "It's awesome, but it just hasn't set in yet."
Williams said he first noticed how close he was to the record when he would box jump at a gym with his friends.
After successfully jumping on boxes that were stacked higher on each attempt, Williams said the gym owner notified him that he was only 13 inches away from the record.
"It was kind of a joke, like, 'Hey, what if I could break the world record?'" Williams said. "But as time went on and I got closer and closer and higher and higher, it just became a reality."
Williams said once he realized his potential to break the record, he began preparing mentally and physically for the momentous jump.
To ensure leg strength, Williams said his training consisted of squats, deadlifts and box jumping twice a week. His cousin would critique his jumps and help him through the mental aspect.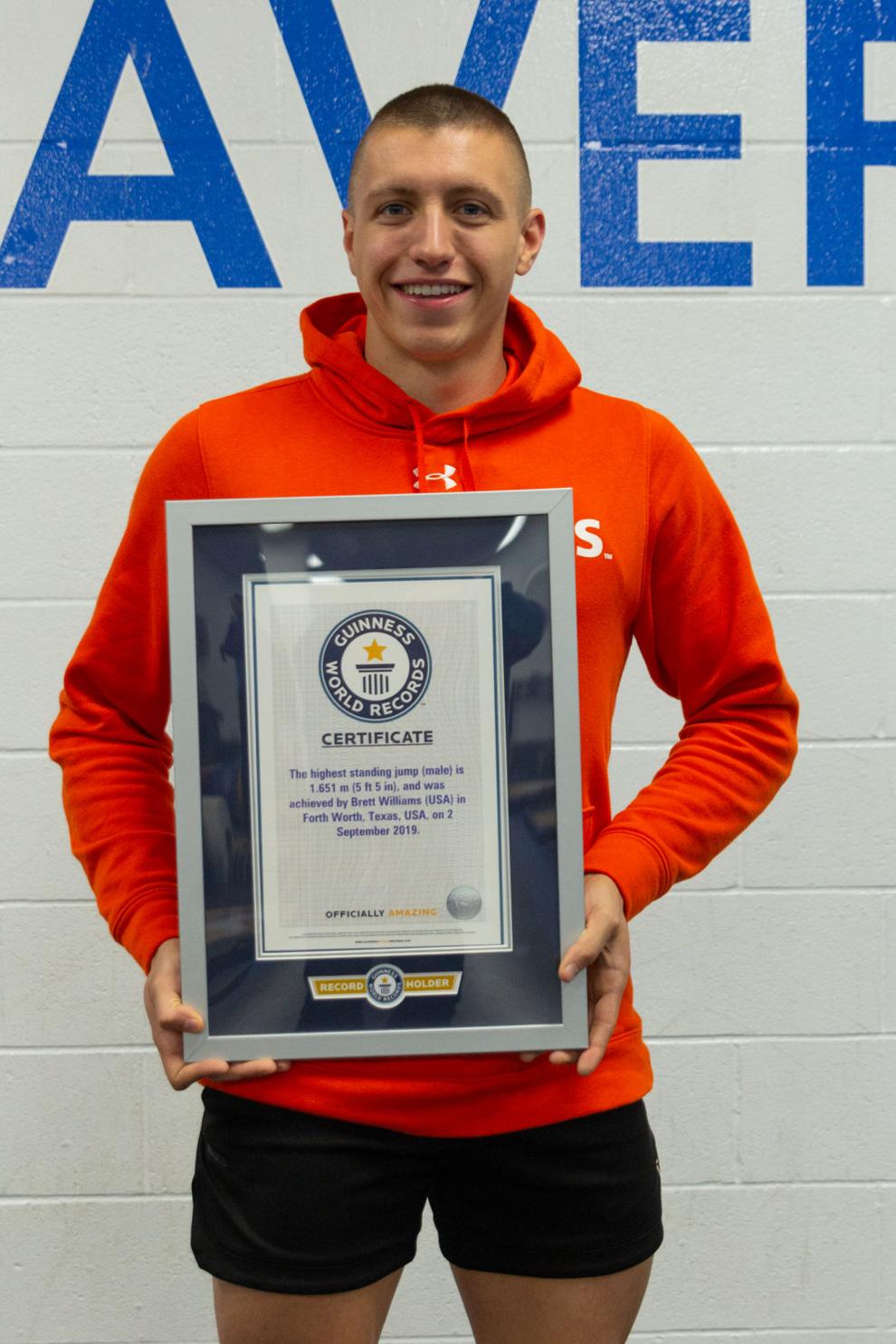 "He would just look at me and say, 'Just jump,'" Williams said. "That's all you got to do, just one job and you get your name in the book."
Five months prior to breaking the record, Williams said he began to train immensely toward the jump since it would be his best opportunity before track and field season starts at UTA.
Associate head coach Brandon Berger said he first discovered Williams' jumping skills during his recruitment to UTA.
"He was in good shape; he was strong, and then I can see him jump extremely high. So I knew that there was ability there," Berger said. "[We'll] see if we can turn that into something athletic and turn him into an athlete."
On Sept. 2, Williams attempted the record jump. After six failed attempts, the historic jump was recorded at 1.651 meters and sent to the Guinness World Records.
"It really reflects on him and his work ethic and his training and his desire to do that," Berger said. "To me, it reflects on him as a person, and his drive and his motivation."
As Williams begins his first season with the track and field team, Kathy Crowe-Wagner, strength and conditioning coach, said she is excited to have a powerful jumper like Williams on the squad.
"I will say in 20 years of being a strength coach, I've had a number of All-Americans. I've trained a number of national champions, conference champions, school record holders. He's my first Guinness Book of World Record [holder]," Crowe-Wagner said.
Williams said he keeps the Guinness World Record plaque on his nightstand as a reminder of everything he went through to accomplish the feat.
"No dream is too big. You can pretty much do anything you put your heart to," Williams said. "Just as long as you push for it. Put everything you got into it. You can achieve anything you want."
@OlmedoAEO