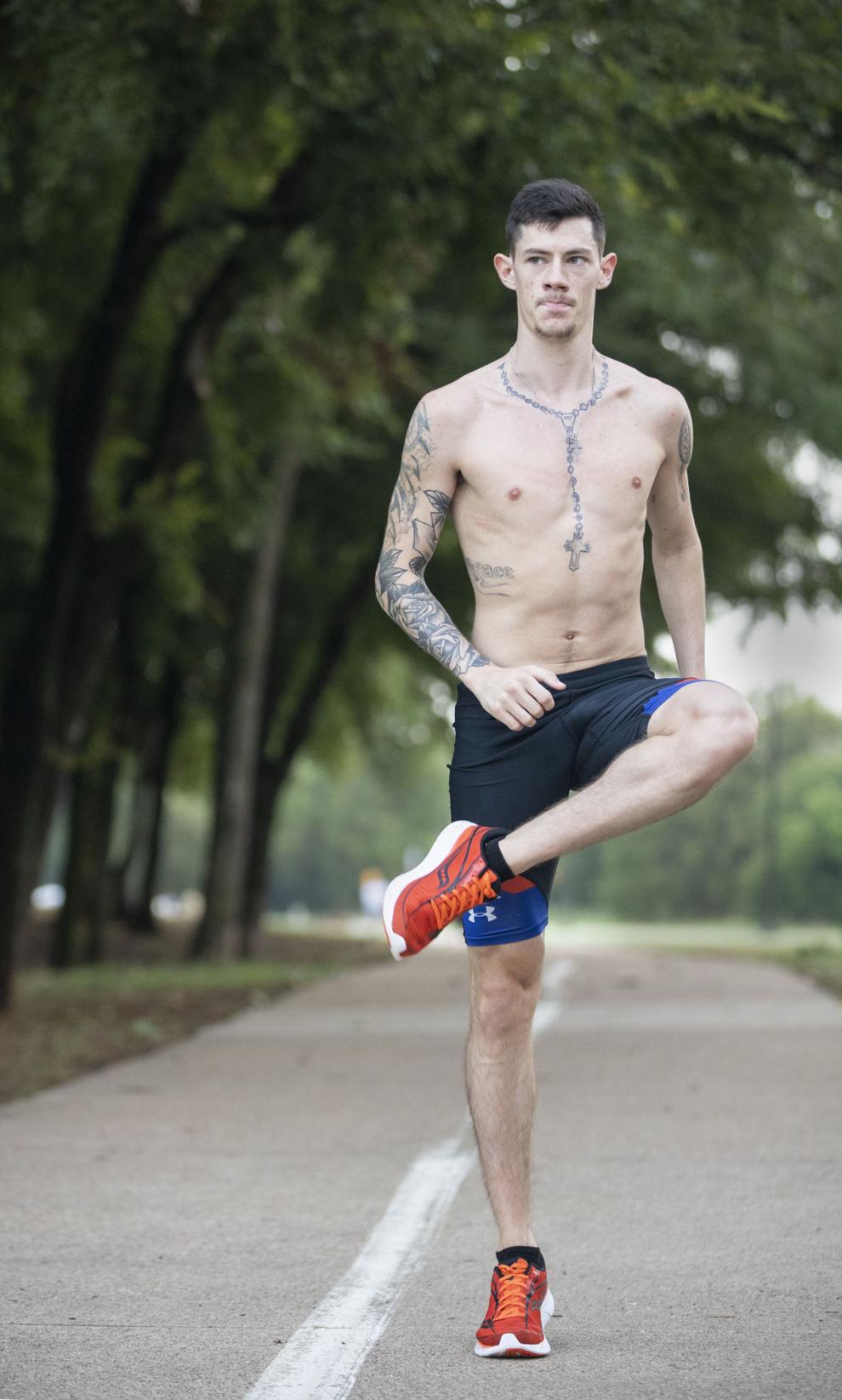 A stoic leader with a quiet demeanor for the men's cross-country team, senior Justin Domangue is expected to lead UTA as its top runner this season.
Domangue is taking on the stressful mantle of being the frontrunner for the men's team, following in the footsteps of past runners like Michael Guerrero, Craig Lautenslager, Eric Ojeda and beyond.
Junior Cole Klashinsky said every team needs a battleship to lead it and for UTA, that's Domangue. There's no secret formula to his level of performance — its pure grit allows him to work harder than anyone else.
"You could pretty much find any picture of him during a race, and he's going to have the most awful grimace on his face," Klashinsky said. "He's willing to hurt way more than anybody else out there will."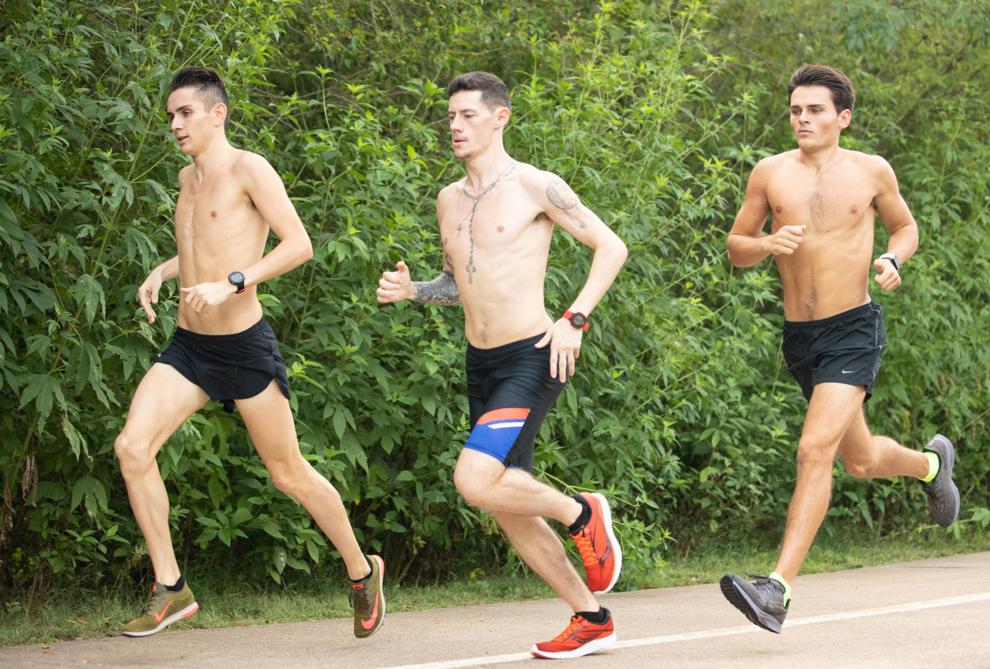 Head coach, John Sauerhage, said he knew there was something special about Domangue when he recruited him, and it showed during his freshman year in 2016.
Sauerhage said he was close to redshirting the Alvarado, Texas, native that year, but by season's end, he finished as the team's third-ranked runner at the Sun Belt Conference Cross Country Championships.
The time it took Domangue to get to the next level was way faster than any freshman, Sauerhage said. Since then, there's a consistency to Domangue's presence — you know what you're going to get from him.
"He doesn't have to have some dramatic, over-the-top performance because he's already done that," Sauerhage said.
During the 2018 season, Domangue finished fourth at the conference meet as the men reclaimed the league crown. He subsequently finished eighth at the NCAA Division I South Central Regional, then became the sixth man in UTA history to qualify to the NCAA Cross Country Championships as an individual.
Sauerhage said few athletes have an "it" factor, but Domangue is one of them. His uncanny physiology allows him to endure pain and push himself to the extreme.
Domangue said he's willing to run himself into the ground to retain the league title and compete well at regionals to solidify his spot at the NCAA meet. Last year, he barely squeezed in with an at-large bid, which wasn't good enough for him.
He runs anywhere from 65 to 70 miles weekly and decreases the distance as the conference meet nears. The busy routine of waking up each morning, going for a run, coming home and showering, all while balancing classes, is something he enjoys.
Domangue said in order to stay on par with the best runners, there's no substitute for hard work.
"If you don't feel like you're going to throw up on most of your hard days, you just didn't work hard enough," he said.
@_julio_vega