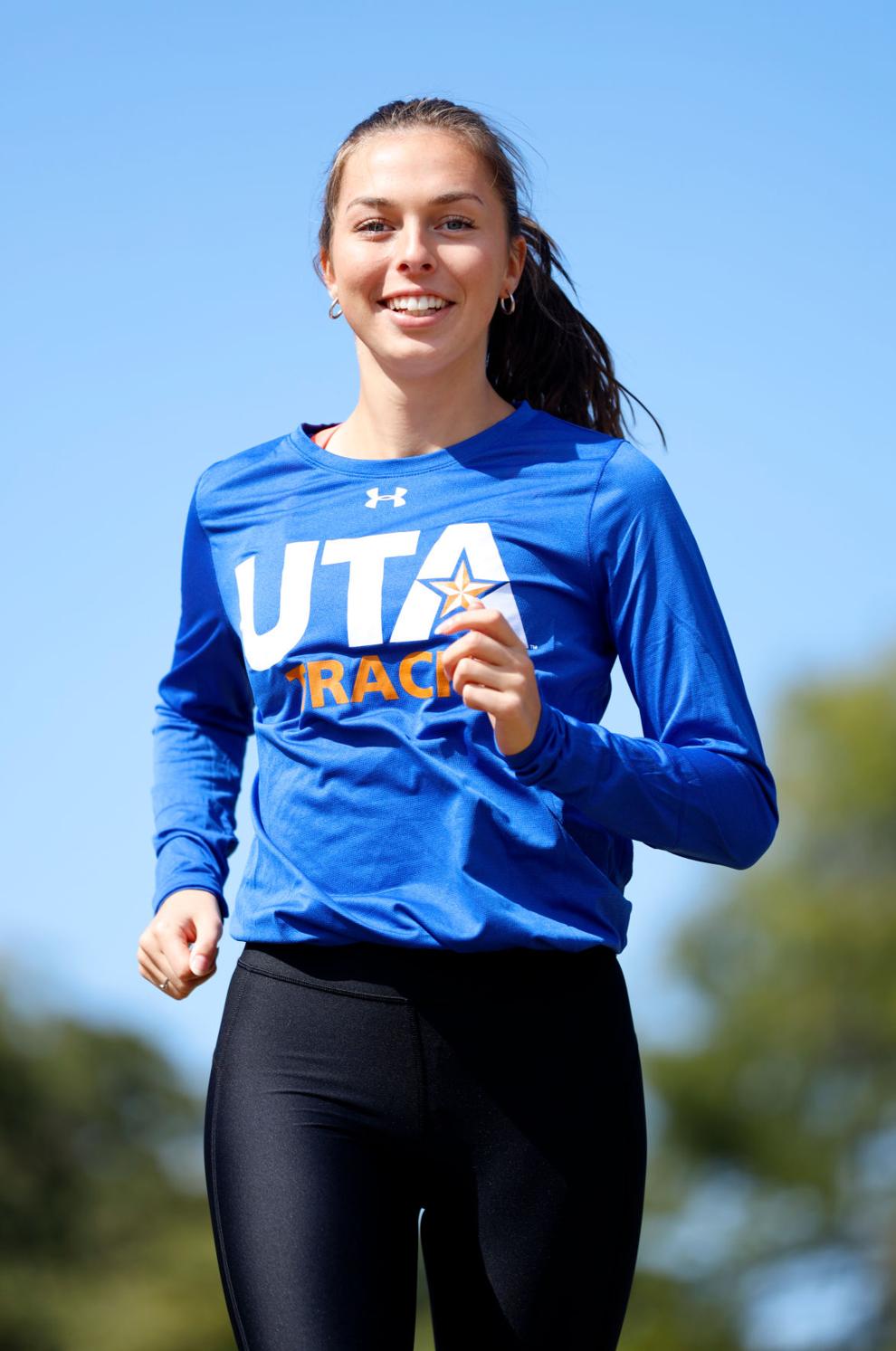 After achieving success in high school track, freshman Mathilde Ruud didn't know what to expect in her first season with the UTA cross-country team.
Before coming to UTA, she had no cross-country running experience in her home country of Norway.
"I would never run cross-country, and the longest distance I ran [was] 800-meters," Ruud said.
Head coach John Sauerhage said most of the runners he has coached at UTA have had some experience with the sport in high school, but he recognized how cross-country in Norway is perceived differently at the high school level.
"They have cross-country, but it's just a couple of meets they go to. They do it on the front end of track season in the spring, like in March and April," Sauerhage said. "It's not really emphasized that much over there, but it's still running."
Ruud said the standard for high school runners in Norway is to run track for a club that has no association with a school. She was a part of a small running club with only three middle-distance runners on the team.
"Cross-country isn't that popular for high-school athletes," Ruud said. "That's more [of] a thing you do when you're older."
Even though she only had experience as a middle-distance runner, Sauerhage said Ruud has transitioned well into long-distance running.
"She's embraced it. She's one of our top runners," Sauerhage said. "She's pretty talented, she's able to train and do the things she needs to compete at a [5-kilometer or 6-kilometer] distance."
Sauerhage said he was not too worried about Ruud's transition into the sport because the speed work and mileage skills that go into 800-meter running go into cross-country running as well.
After seeing Ruud's top performances in the 400 and 800-meter races, Sauerhage said he was confident in her abilities when recruiting her to UTA.
Her fastest time in the outdoor 400-meters was 59.84, and she clocked in at 2:16 to set a personal best in the 800-meter before joining the Mavericks this year.
The first time Ruud ran a cross-country race was at the Baylor Bear Twilight Invitational in Waco, Texas, where she clocked in at 14:43 and helped the women's team to a third-place finish.
"She's gonna do a lot of good things [at UTA]," sophomore Valeria Diaz said. "She's really tough when she runs, and I know she's gonna do really good."
Ruud said keeping her mind focused on long-distance running has been one of the biggest challenges she has faced since joining the cross-country team.
"That's probably the hardest thing about doing cross-country, is that I have to stay focused during the race for such a long time instead of just two minutes or an 800," she said.
Sauerhage has played a major role in keeping her focused on longer races, Ruud said. She said she usually receives help from her coach before a race or during practice when she needs the motivation.
On Oct. 5, Ruud ran her fastest 5K race of the season when she competed at the Chile Pepper Cross Country Festival in Arkansas. She clocked in a 18:30 and placed 108th at the competition.
Sauerhage said he expects Ruud to keep getting better as the season progresses, especially when she can get back to her middle-distance running roots in the spring.
"She'll keep improving," Sauerhage said. "She has a lot of potential to be a really good 800, 1,500-meter runner for us."
@olmedoAEO