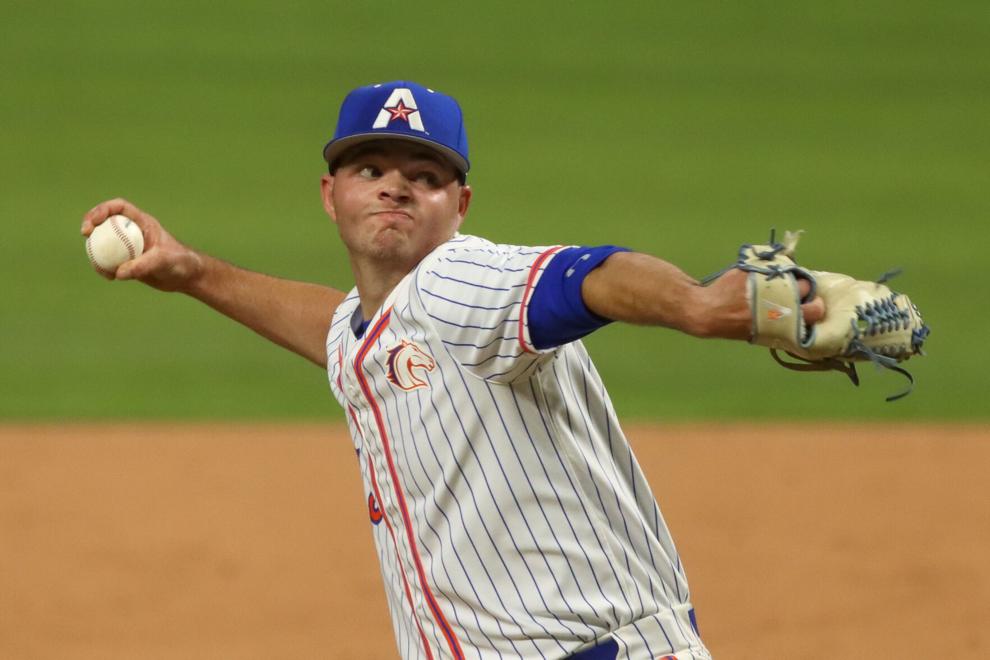 The baseball team (19-22, 7-5) returns to conference play in a three-game series against the University of Arkansas at Little Rock, the Sun Belt Conference West Division leader, this weekend at Clay Gould Ballpark.
The Mavericks will then play their third and final game inside Globe Life Field against Texas A&M University on Tuesday. The first pitch is scheduled for 6:30 p.m.
Here are three keys for the Mavericks to come out of the week with a winning record.
1. The return to conference play has to be strong
The last time the Mavericks faced a conference opponent was the weekend of April 16, when they faced Arkansas State University. Since then, UTA has a 3-3 record including two losses to Tarrant County rival TCU.
It's uncommon to have a stretch of nonconference games in April, however the Mavericks have done it twice. The previous stretch of nonconference games was between March 23 when they faced Baylor University and ended March 30 against TCU.
With less than a month left in the season, Little Rock currently sits in first place of the West Division with a 9-6 record in conference play. With a sweep of the Trojans, the Mavericks could take sole possession of first place.
Something the Mavericks should keep in the back of their mind as they head toward a slate of conference games in May is that seeding in the Sun Belt Conference Tournament is not based on the best overall record, rather the best conference record.
2. Junior pitcher Kody Bullard continues to "bulldoze"
Bullard leads the Mavericks in wins on the season and is tied for first in the Sun Belt Conference with six on the year.
Although he didn't earn the win in game two against McNeese State University, Bullard pitched 5.2 innings and allowed one run. He struck out four and lowered his ERA to 2.57 on the season, ranking sixth in the conference.
Bullard also limits batters getting on base, as hitters are hitting .203 off of him on the season, he ranks seventh in the conference in opposing batting average.
The Mavericks have won the last five games that Bullard has pitched in, four of them being on the road.
3. Playing a power conference opponent
UTA began their season inside Globe Life Field on Feb. 23 and 24, one of those games being against Big 12 opponent, the University of Oklahoma.
Texas A&M University is 2-0 against Sun Belt Conference opponents this season, with two wins over Texas State University.
Getting a win over the Aggies could boost morale and drive momentum into the rest of the regular season.
@D_Tineo4