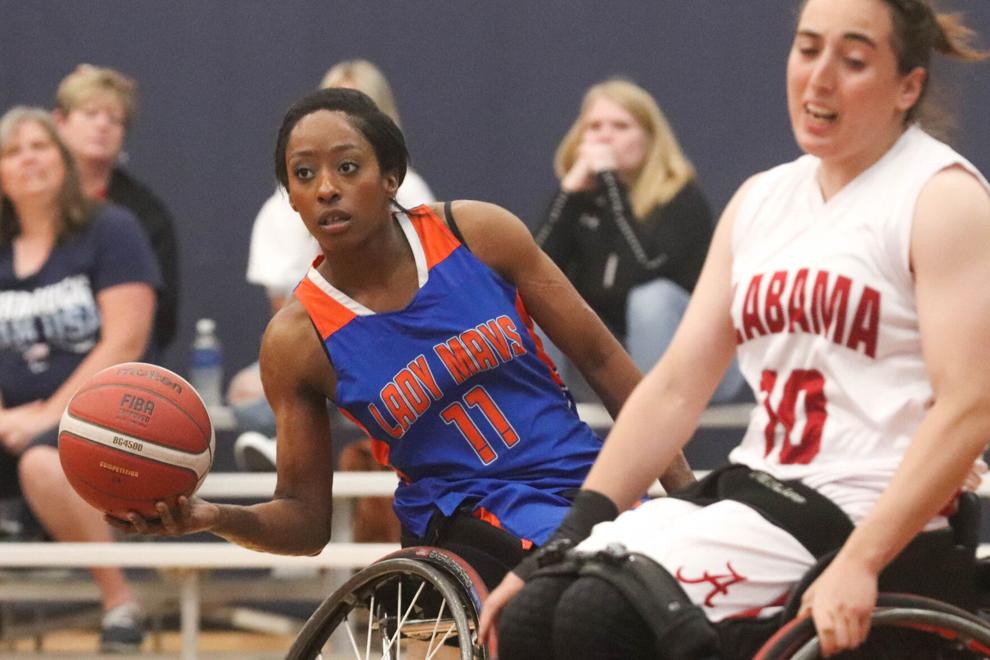 The Lady Movin' Mavs will begin the hunt for their fourth national title after placing third at the end of last season.
New head coach Morgan Wood said that she's been working on instilling hard work, dedication, pride, trust and respect for their teammates.
Wood replaces former head coach Jason Nelms, who had coached the team since its inception in 2013. Nelms led the team to two national championships in 2016 and 2018. His contract was terminated in June following a Title IX investigation.
Before she became head coach in June, Wood played for the Lady Movin' Mavs from 2013 to 2019.
"My biggest message to them is: I don't like to compare my time to theirs. But I do want them to feel the way that I felt when I was here," Wood said. "I want them to have so much pride in themselves for UTA that they all do everything in their power to reach the top."
Junior Alexus Cook said there's been a transition with the new coaching, leaving the organization flipped upside down compared to last year.
"And in a good way, we're progressing and we're getting better and there's a lot more structure. We're doing a lot more things that are helping us get better," Cook said.
Wood said her and the team have been working on structure now that she's stepped in as the new head coach. With championship experience as an athlete, putting her mentality into words and explaining that to them is all she can do.
"At the end of the day, I can lay out things, we can watch film, we can do this, we can do that, but effort is [a] majority of it," Wood said. "If they come in every day and give 100%, we'll see results in the end and I have faith in them 100%."
Senior Lizzy Becker said the new changes have been baby steps every day because it's a long season.
"I think it's definitely a transition for everybody, learning Morgan's coaching style, and she's trying to figure out her coaching style," Becker said.
It's just learning each other and learning how each other tick, Becker said.
"I'm also a woman, which I think changes a lot of things from having a male coach," Wood said. "Not in a bad way from having a male coach, but it's a lot different when you have a woman who's been through the program and you know, won national championships, been on a national team."
With the season ahead, Wood said the team needs to stay aggressive.
Prepping for the season, the team has been bulking and pushing a lot, Wood said. Players are focusing less on getting into plays and more on trying to get into peak performance.
The team will have a majority of its players returning from last season with the addition of one new freshman, Wood said.
A lot of other teams are starting over, just like the Lady Movin' Mavs, Wood said. However, one team that has stayed strong with their veteran presence is the University of Alabama, she said. 
Wood said Alabama is the biggest rivalry for UTA. "I went to UTA, I also grew up in Tennessee, so Bama is not a team that I like," she said.
The team is particularly anticipating their matchups against The University of Alabama and The University of Illinois, Cook said.
"Those are the teams we went up against last year and unfortunately lost to, but I think we're very ready to play them," she said.
Getting the team ready for the season has Wood feeling anxious, she said. She always got like that as an athlete, but coaching has her feeling more anxious now.
"I want them to be successful, [because] the feeling of a national championship doesn't go away. I can ride on that high forever," Wood said. "I really want them to get a taste of that because it's worth it."
@itslandoto