It's that time of the year again, Mavericks. Basketball is back.
Allow me to introduce myself, my name is Arianna Vedia. Here on The Shorthorn sports desk we are here to provide you with all the info you need to keep up with your favorite teams.
This basketball preview includes schedules, stories, stats and a preview of what's next.
With Homecoming around the corner, here are a few notes to make sure you're caught up and ready to dive into this basketball preview:
The men's basketball team is entering a new era under head coach Chris Ogden. Despite a small roster turnover, Ogden heads into the new season with nine additions to his roster from all over the world and hopes to make UTA a NCAA tournament regular.
Head coach Krista Gerlich and the women's basketball team hope to resume their high-caliber play in the Sun Belt Conference behind the return of Cierra Johnson. The Lady Mavericks are coming off of a season that saw them tie for third in the league. Gerlich is far from the four-win team she started with back in 2013, and has guided the program to a winning conference record nearly every year.
The Movin' Mavs programs look to continue their dominance in college wheelchair basketball. The Lady Movin' Mavs claimed their second national championship in three years this past season and are seeking a fourth with the help of national team members Rose Hollermann, Abby Dunkin and Morgan Wood.
On the men's side, after a 2017 season that saw the team secure its first title in over a decade and a 2018 season that concluded with a third-place finish, the Movin' Mavs aim to sweep the national tournament alongside the Lady Movin' Mavs.
Great things are on the horizon this year, and we're here to keep you up-to-date and part of the experience.
This is Maverick Country.
Mav Up, y'all.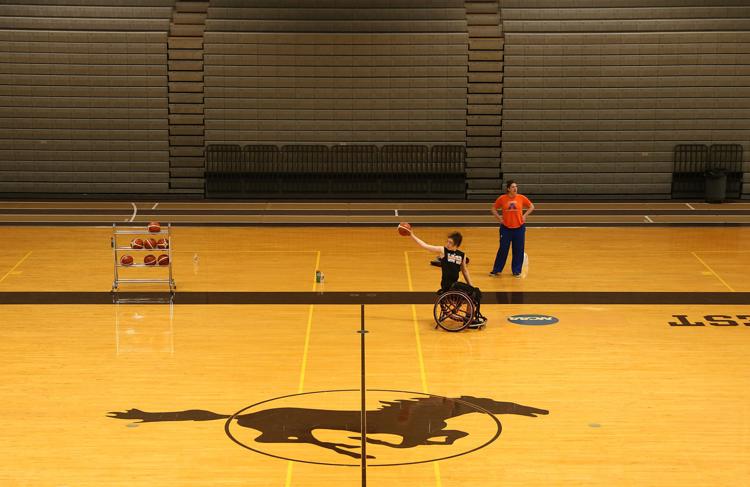 @nanavedia