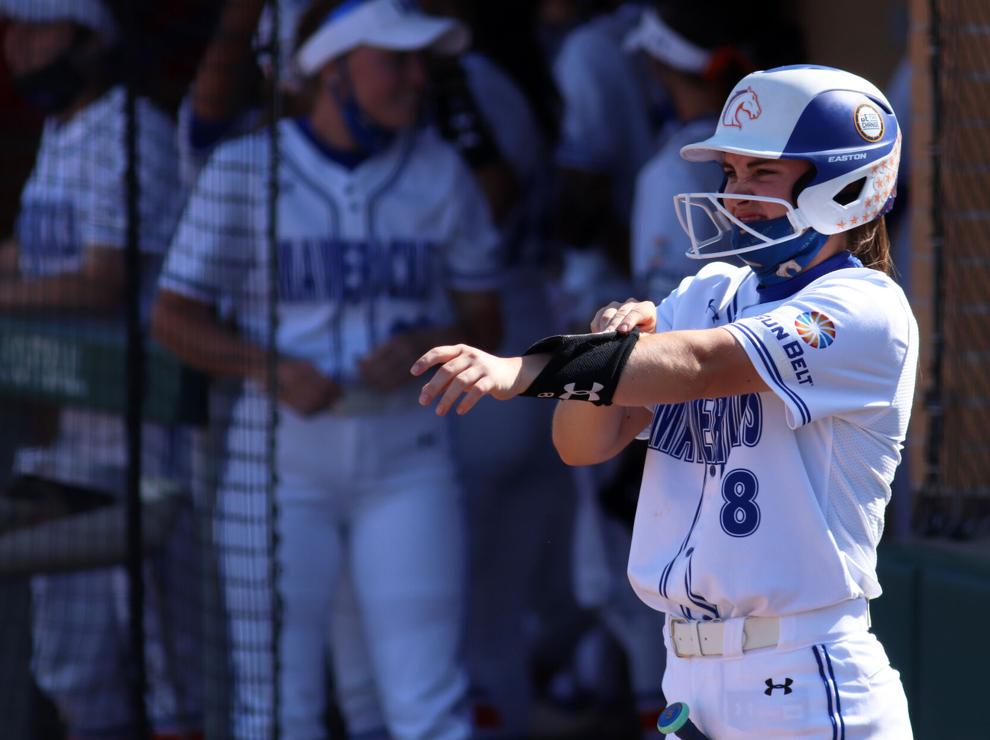 The softball team (13-22, 6-6) will look to ascend in the Sun Belt Conference standings as it starts its road slate of games Wednesday against the University of North Texas before traveling to Mobile, Alabama to face the University of South Alabama in a three-game series on Saturday.
Here are three ways for the Mavericks to succeed as conference play continues this weekend.
1. Tough pitching on the road ahead
UTA is scheduled to face two teams ranked in the NCAA top 50 in earned run averages. The Mean Green rank 35th with an ERA of 2.16 and the Jaguars are ranked 46th with a collective ERA of 2.37.
The Mavericks enter this week's matchups averaging 4.23 runs a game. By producing runs at their current season rate, they will be cutting into the strengths of their opponents.
The team has gone 10-0 in their last 10 games where the offense scored at least three runs.
2. Avoid strikeouts, keep ball in play
Hope Trautwein, the Mean Green senior pitcher, made national headlines after pitching a perfect game, striking out all 21 batters she faced Sunday. Overall, the University of North Texas ranks sixth in NCAA in strikeout-to-walk ratio at 4.98.
The Jaguars, on the other hand, have freshman pitcher Olivia Lackie. She ranks 11th in the nation with 156 strikeouts for the season.
The Mavericks average less than a home run a game, manufacturing runs by moving baserunners around the bases. The offense must avoid striking out for base runners to have more opportunities to cross home plate.
3. Senior third baseman continues her hot streak and leads offense
Senior infielder KJ Murphy is batting a blistering .398 and is leading the team in hits with 41 and runs batted in with 22.
In 103 at-bats this season, Murphy walked 17 times and struck out 11 times. With the Mavericks facing two teams that can strike out opponents at will, her approach at the plate needs to stay consistent.
Finding a way to get on base will be crucial to run up the opposing batters' pitch counts and avoid those dreaded strikeouts.
The Mavericks will be back in action against the Mean Green at 6 p.m. Wednesday at Allan Saxe Field.
@sportsestrada