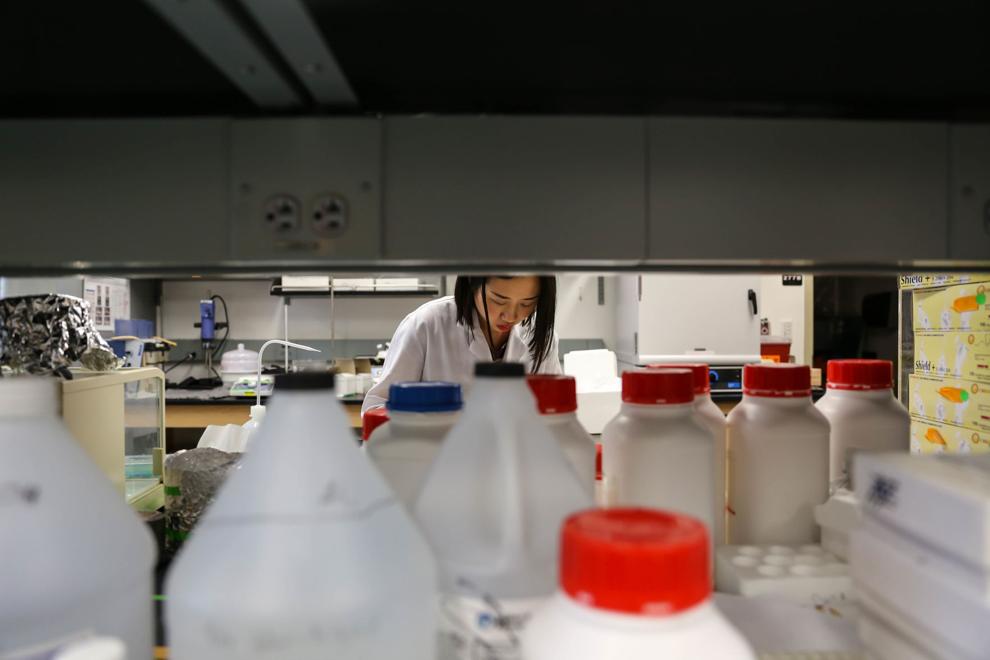 Cancan Xu said she took a chance moving from China to the U.S. to continue studying biomedical engineering.
Learning a new language and moving away from her home was challenging, but the doctoral student said she felt inspired to do so because of her family's history of diabetes and heart disease.
She said as a biomedical engineer, she has a responsibility to user her research to save lives.
"Our final purpose is to defeat diseases and prolong the human life," Xu said.
She is currently working with Yi Hong, biomedical engineering assistant professor, on developing a biodegradable, elastic hydrogel for the bio-printing of materials that imitate human tissue such as skin, muscle, nerves and blood vessels.
The hydrogel development is one of thousands of research initiatives being conducted every year at UTA, said Duane Dimos, vice president for research. Research takes students out of the normal confines of the classroom and provides them an opportunity to create innovative ideas and collaborate with people, he said.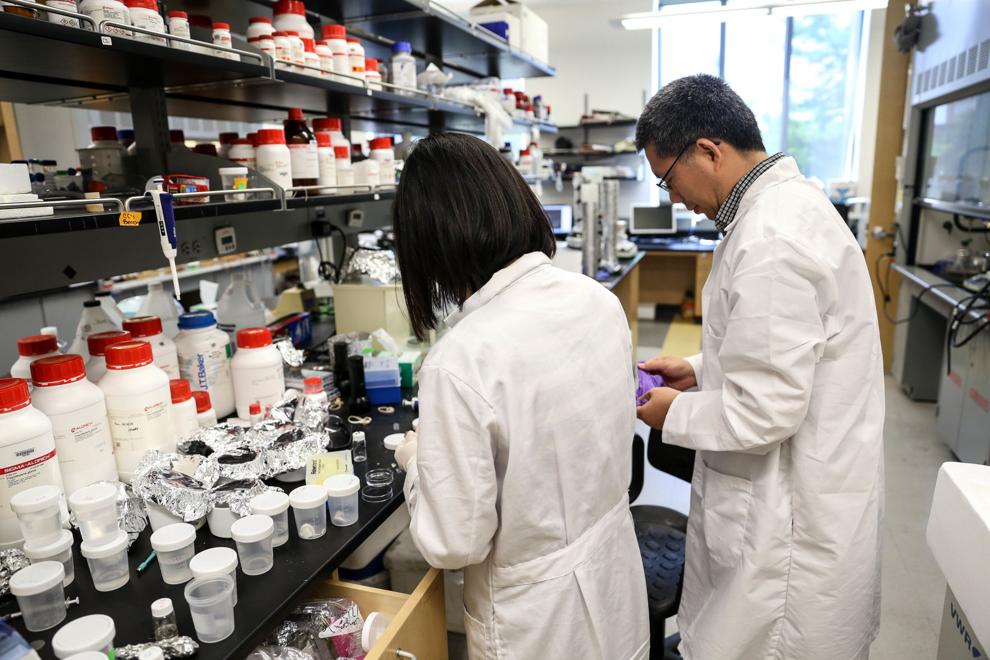 "Research is really about the art of discovering and developing new ideas," he said. "Taking courses is about acquiring knowledge, and research is about creating knowledge."
Research is beneficial to students no matter what area they are studying and regardless of whether they are pursuing graduate or undergraduate degrees, Dimos said.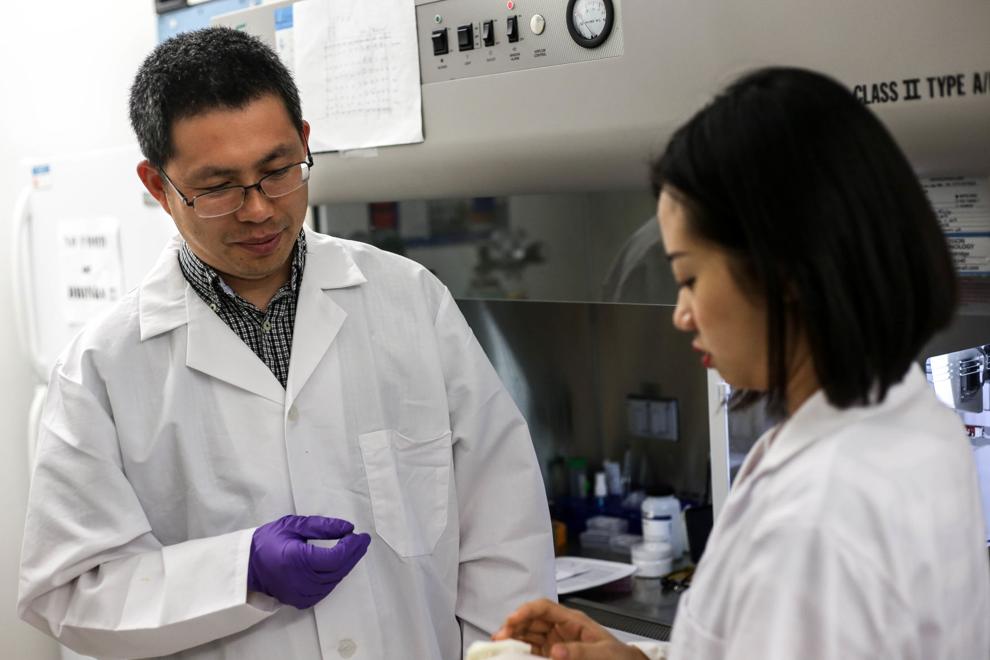 These real-world skills are useful for students when they enter the workforce, he said.
Dimos said the university is taking a much more open approach to undergraduate research and encourages students to get involved in any way they can.
Volunteering in a lab, participating in internships and approaching a favorite faculty member about working in their lab can all be great ways for undergraduates to get involved with research, he said.
While the colleges of Engineering, Science, Nursing and Health Innovation and the School of Social Work receive the most external funding, every area of the university conducts different research projects, he said.
One example Dimos shared was a group of UTA physicists conducting research at the CERN, or the European Organization for Nuclear Research, in Geneva, Switzerland.
Another was nanoparticle research conducted by students who have now started their own business called SolGro. The company manufactures greenhouse canopies incorporated with nanoparticles to produce a higher crop yield.
Dimos also highlighted the growth in recognizable health research at UTA, such as the hydrogel research Xu and Hong are conducting.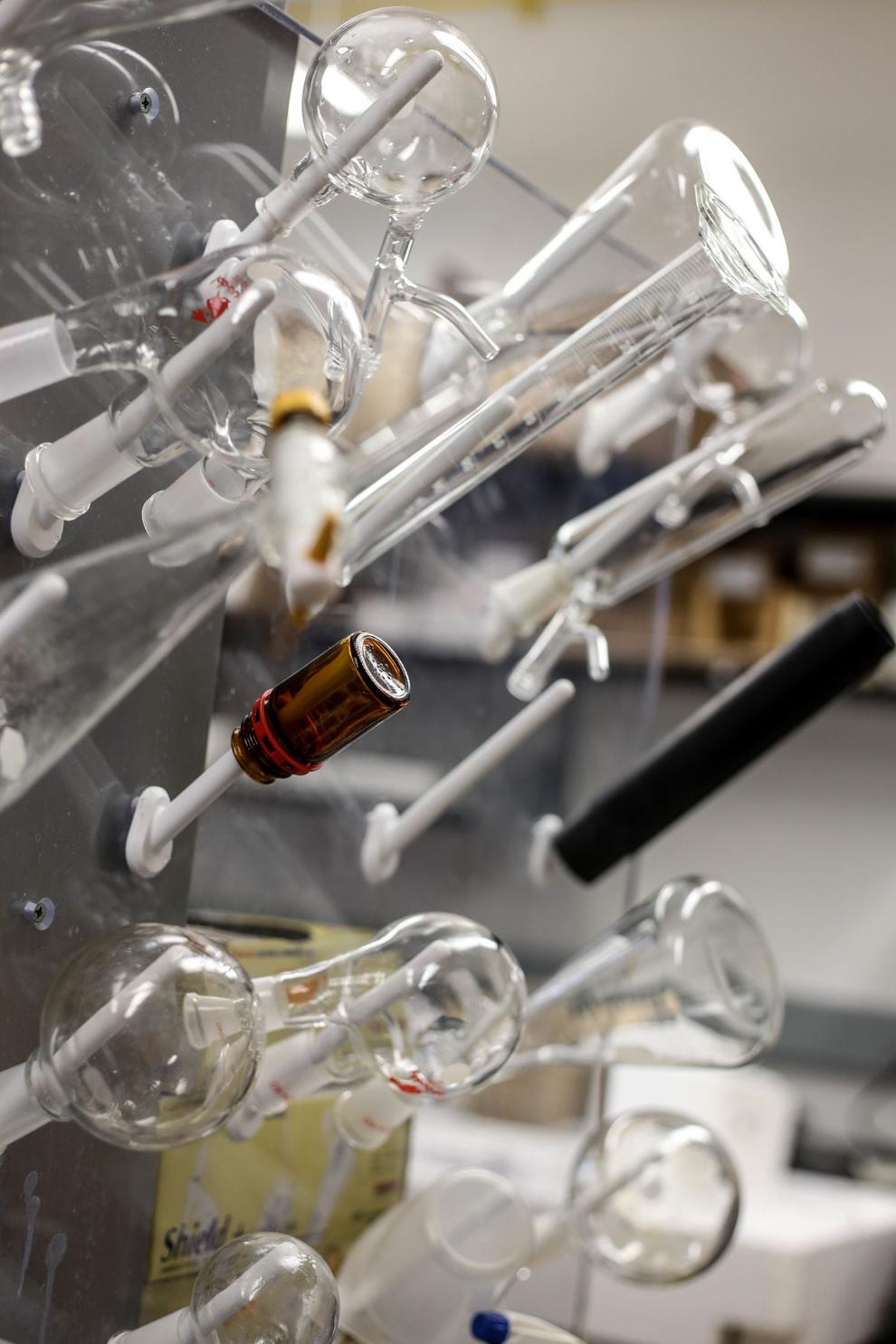 Xu and Hong said the existing commercial hydrogel wasn't strong enough, so they began researching to develop a more elastic and versatile product.
"When you eat the fruit Jell-O at home, the feeling is very weak, no elastic," Hong said.
The hydrogel needs to be elastic because when humans move their tissues stretch, Xu said, extending her arm and flexing it back to show how her skin stretched over the muscle.
Xu said the first prototype the pair developed wasn't as strong as they wanted it to be, but after further development they reached a level of elasticity they were happy with.
As the College of Nursing and Health Innovation continues to build its reputation, the university is building a new research facility, the Science and Engineering Innovation and Research Building.
The SEIR Building will be a center for integrated research, Dimos said, bringing staff and students from different areas of the university into close proximity where they'll have more opportunities to collaborate. The SEIR Building construction is scheduled to be complete in August.
The university is also trying to gain recognition and additional funding while also showcasing some of the groundbreaking work being conducted at UTA.
Two years ago, the Carnegie Classification of Institutions of Higher Education recognized UTA as an R1 university for the first time, Dimos said. This ranking puts UTA among the top 115 research universities in the country.
Dimos said this distinction is important when it comes to student interest in the university, recruiting faculty and receiving research funding.
"When we're working on, if you will, continuing to build our reputation as a great research university, being R1 is a really big deal," he said.
Another designation UTA is striving to achieve is Tier 1 research status, meaning it will be ranked as one of the top research-focused universities in the state. Along with prestige, UTA would receive additional research funding from the state of Texas if they meet specific criteria.
Dimos said the criteria includes having $45 million in external research and graduating 200 Ph.D. students each year. UTA received well over $40 million dollars in external funding for the 2017-2018 school year and has graduated over 200 Ph.D. students over the last four years.
If the numbers continue to grow as they have been, he said UTA will be in a position to apply for Tier 1 status in the next two years.
Xu will be among the large number of Ph.D. students graduating fall 2018 and hopes to continue her work in biomaterials development in the U.S.