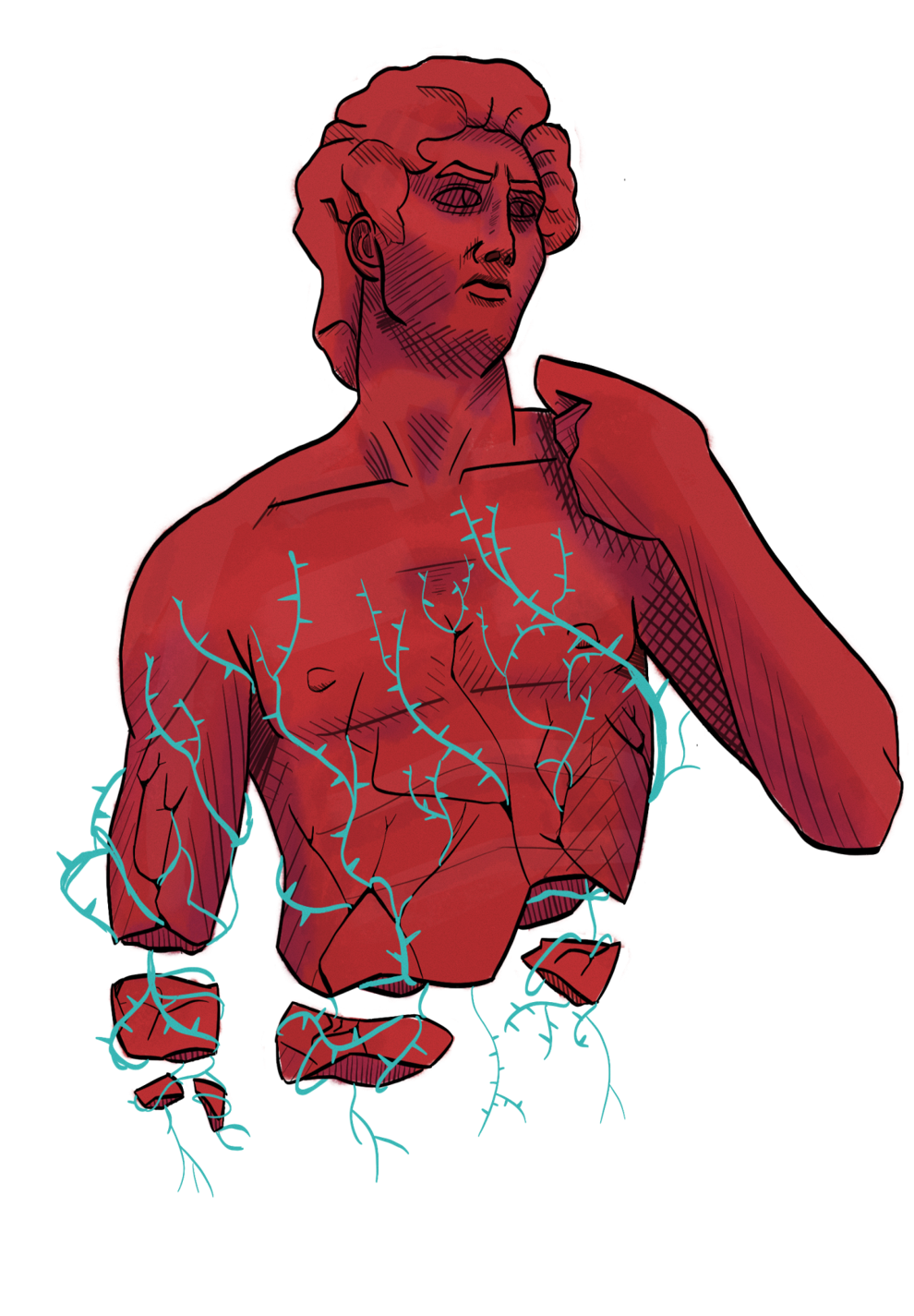 With the Supreme Court's decision to overturn Roe v. Wade and prominent micro-influencer Andrew Tate telling men to return to traditional gender roles and women to submissive roles, it feels like progress toward gender equality is moving backward. Recently, the ideals of toxic masculinity have spread far and wide.
What is "traditional masculinity" or "toxic masculinity?" Maya Salam, The New York Times senior staff editor, wrote in 2019 that it could be defined as suppressing or masking emotions, using violence as an indicator of power and an appearance of hardness. 
Not all men exhibit behavior that falls into the category of toxic masculinity, but it affects all men and boys in some way. Toxic masculinity can promote aggression, domination and homophobia, according to Amy Morin, editor-in-chief of Verywell Mind, an online resource specializing in mental health. 
It may also cause men to not seek medical care. A 2011 study found that men with more masculine beliefs were half as likely as men with more moderate beliefs to seek preventative health care. 
Traditional masculine ideology can also promote riskier behaviors, causing boys and men to disproportionately face school discipline, academic challenges, health disparities, alcohol abuse and an unbalanced diet, according to Choice House Colorado, a Boulder-based rehabilitation center. 
The ideology affects the well-being of individual men and our society's well-being as a whole. These ideas can promote misogyny and homophobia and contribute to domestic violence, gun violence, bullying and sexual assault. 
A strong belief in traditional masculinity can prevent men from intervening in assault, consoling victims or calling for help, according to a 2019 study in the Journal of School Psychology. 
How can we end a mentality that seems so ingrained in society? 
It begins with positive male role models and taking away platforms from men who promote toxic mentalities on masculinity.
In August, Andrew Tate, a social media influencer and former professional kickboxer, was banned from Facebook, Instagram and TikTok. Tate was banned from Twitter in 2017 after tweeting that women who are sexually assaulted bear some responsibility. 
Tate is not the only person creating videos that promote these "traditional" values, but we can continue to take stances that discourage violence.
Individuals can also take a stance against toxic masculinity. The American Psychological Association states, "Boys learn to be men from the men in their lives, from their own experiences navigating our social norms, and from the large social and cultural context." 
Toxic masculinity is still prevalent in our society, but by taking away its power and raising healthy, emotionally intelligent boys and men, a better system can be created for everyone to thrive without fear and hatred.
@StarberryPunch