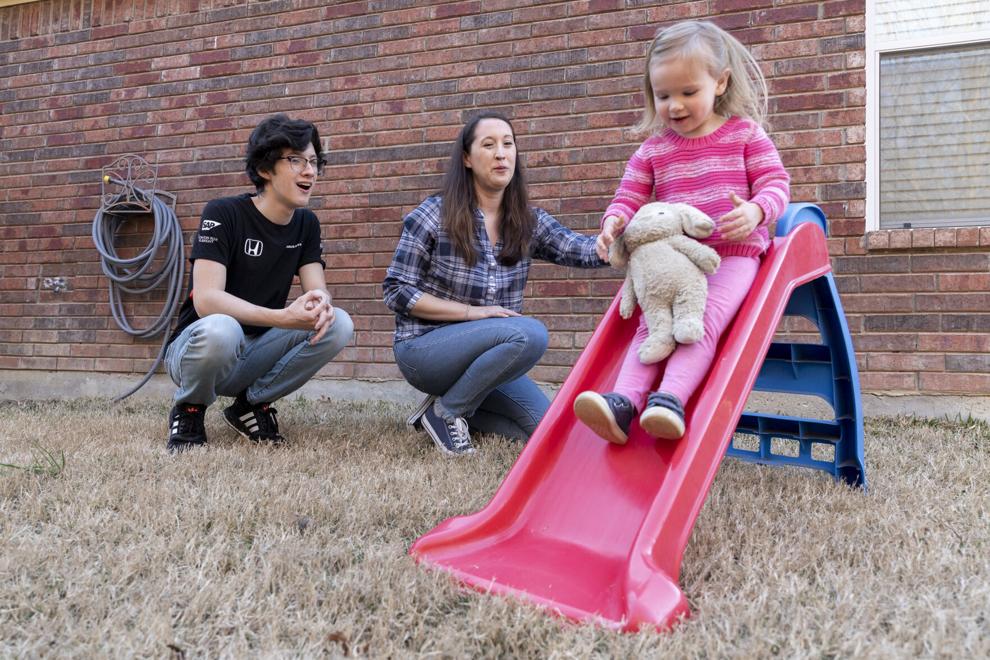 You're reading She, a series of opinions during Women's History Month explaining the various issues that women face.
The university experience is not primed for mothers. In pre-pandemic times, there were already enough obstacles for this group of women. 
Child care, tuition, time and logistics were always a delicate balancing act that even the best of moms struggled to maintain. It is time for universities to take student mothers into consideration and make their educational goals more attainable.
A university child care center could greatly benefit the student moms of UTA.
Student parents comprise 22% of all undergraduates according to the National Postsecondary Student Aid Study. Out of this group, it breaks down to about 70% mothers and 30% fathers. Most student mothers are single, whereas most student fathers are married.
The cost of school can be a lot for a student mother. Parental responsibilities and financial limitations combine to be a stumbling block for us. Tuition and costs can easily bust the household budget. The course schedules and dedicated study time conflict with the schedule of caring for one's family. 
Yes, moms are nontraditional university students. But we make better grades than the traditional students. One-third of student parents have a GPA of 3.5 or higher. We're worth the investment.
Some of these factors affect all types of university students, whether they are a parent or not. However, some unique obstacles appeared with the onset of a global pandemic, and the overall cost of education for mothers grew.
As the pandemic settled in and millions of people lost their jobs, so many had nothing but time on their hands. Well, those of us who managed to keep our jobs in a stay-at-home format didn't have more time; we had less. Gov. Greg Abbott's order to shut down all schools and day cares meant childcare options were quickly and suddenly disappearing. 
With the closing of K-12 schools in March 2020, the child care dilemma became even more complicated.
When you can't pay someone to watch your children, and the free babysitter known as grade school is no longer an option, what next? Enlist the help of older parents, who may be at-risk? The answers to those questions depend on who you are and what is best for your family, and it's never easy to navigate.
This makes it really tough to be a student mother, but as usual, moms adjusted because it was worth it.
My children stayed home with my husband and I while we worked, played and went to school online. Some days felt like a waking nightmare as I was trying to focus on online university content, changing diapers, praying for a good internet connection and trying to remember to do homework and eat.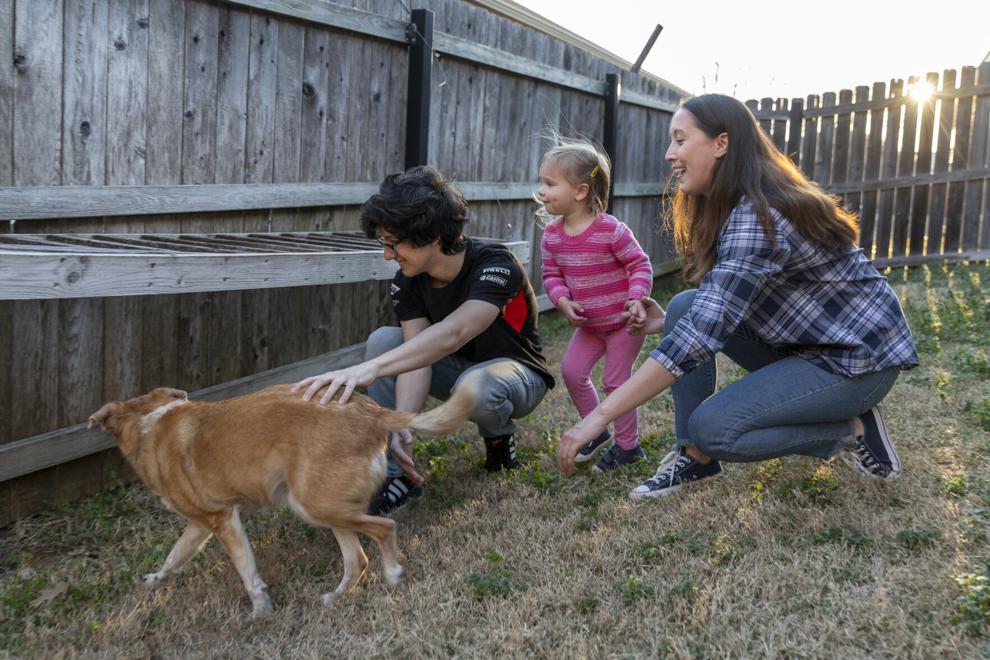 I had to make sure my 17-year-old son was attending his online classes. My two-year-old didn't have classes throughout the day. Instead, she needed constant adult supervision, as toddlers do. 
As an editor-in-chief at the time for the student publication at my community college, I had to figure out how to create a virtual workplace, something I had never done at that point. It's a lot to juggle at once.
Moms are still out there getting educated and leading workplaces, but now we do it while supervising our children at home — or plopping them in front of a screen. While looking and feeling like a hot mess. Sometimes with the help of a partner, sometimes as a solo project. It's never easy, but moms push through diligently and lovingly.
Now in my second semester of this crazy new normal, I'm back on track with child care options. Unfortunately, many of these options come with a steep price tag, and full-time day care can cost over $1,400 monthly on average in Arlington. Yet student moms carry on. 
It's important for mothers to have access to a great university experience. Mothers are an example to their children, and showing them that they should value their education and can obtain it anytime in life is a powerful testimony. 
After the pandemic subsides and students get back into the classroom, there will still be a great need for affordable child care. A university child care center could be the key to helping keep student moms enrolled and completing their education.
The University of California-Berkeley has had a preschool day care for student parents since the 1970s. Many universities and community colleges receive federal funding to pay for a child care center for student parents. These preschools can offer rates as low as $14 per day for child care, which can help student parents who may already be facing financial insecurity.
Student moms are already playing the education game on hard-mode, but the pandemic adds another layer of difficulty. Let's find ways to help moms obtain their education. Let's get more funding and access to affordable child care, especially when emergency situations come along. 
We are mothers, and we deserve education support. 
@therealjillbold