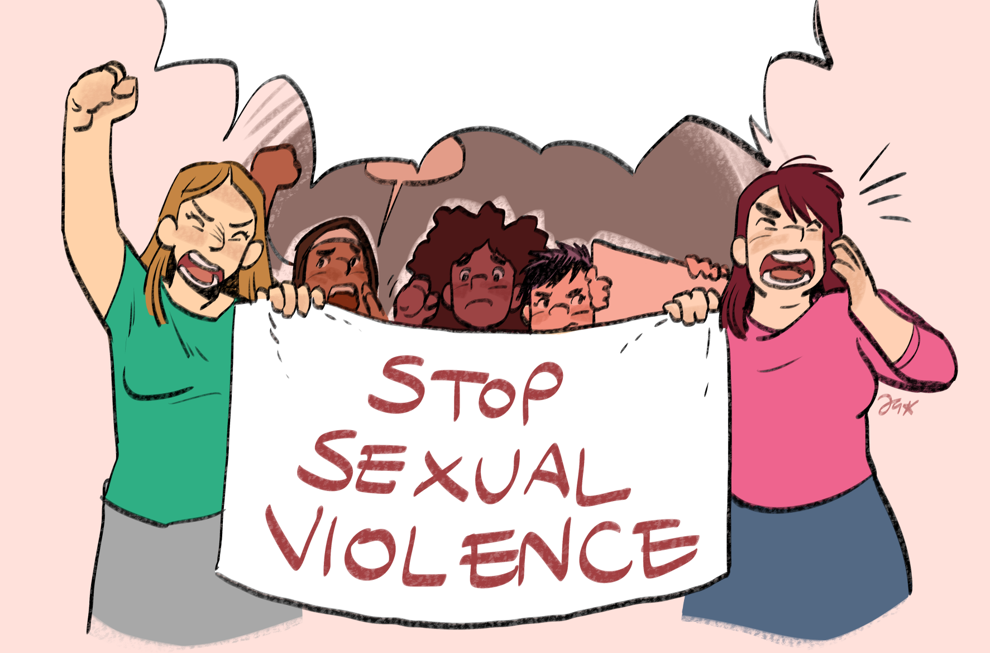 When it comes to how rape is discussed, everyone needs to be invited to the table. But despite Black and Indigenous women being more likely to suffer from rape and sexual violence, white women dominate the media discussions on the issue.
Within their lifetime, 28% of white women are estimated to possibly experience rape compared to 29% of Black women, 20% of Hispanic women, 44% of Indigenous women and 48% of multiracial women, according to The National Intimate Partner and Sexual Violence Survey from 2016-2017. 
Hispanic women, especially undocumented women, are also less likely to report any instances of rape due to the language barrier, fear of repercussions or failure to understand they've been sexually assaulted because of the cultural differences. 
According to Rape, Abuse & Incest National Network, the nation's largest anti-sexual violence organization, 57% of rape perpetrators are estimated to be white. 
There is a long history of violence toward women of color in the U.S. that contributes to their current treatment. Women of color, especially Black women, are seen as more promiscuous, sexually deviant and even immune to emotional and physical pain.  
Women need to work together to educate and empower each other and the men of their communities together. The first step in sharing the spotlight of women's rights between white women and Black women is for the former to recognize their contributions to racism by supporting racist stereotypes, like Black people being more aggressive than their white counterparts.
Being anti-racist is not enough, and everyone needs to do their part and call out racism and misogyny. Women of color should be allowed to speak and advocate for themselves. Speaking on their behalf takes away the autonomy they have.
People should also go into communities of color, not as white saviors but as educators and advocates. These communities are not often given the resources and tools to prevent assault and advocate for their rights. Providing them with space and necessary education can help reduce the dangerously high numbers of rapes and sexual violence perpetrated against them.
People can also advocate for law enforcement and the judicial system to take a more serious approach to rape and sexual violence. Many rape cases against Indigenous women go unsolved or unprosecuted due to a lack of resources, such as rape kits or legal action. 
Feminism and rape prevention are not just about being a woman and self-protection, it also needs to be about race and anti-racism. It needs to intersect all the parts of being a woman.
Because a woman is not just that, she is her culture, ethnicity, race and so much more, and to ignore that allows for discrimination toward her. 
@StarberryPunch