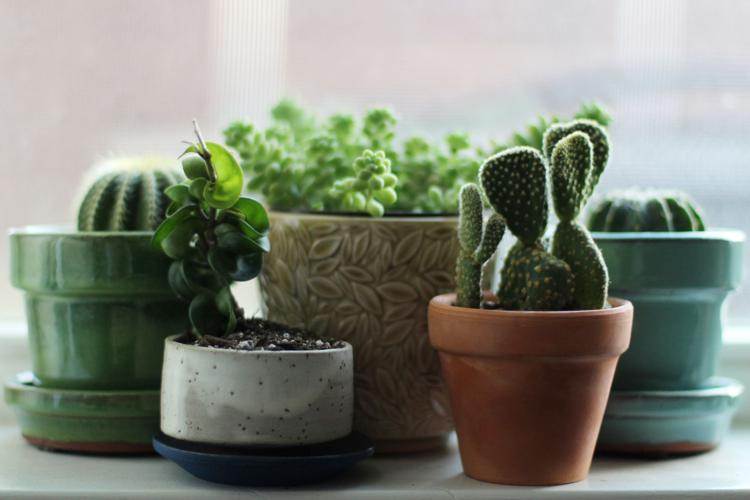 When I left campus the Friday before spring break, I, like most of us, never thought it would be for the last time this semester.
With the rising number of COVID-19 cases in Texas, the pandemic that seemed so distant months ago has become our reality.
So much has changed in less than a month. There are fewer cars on the road, classes are now all online and restaurants and bars are no longer hangout hotspots. All nonessential stores have closed and grocery store shoppers are wary of coming close to people they would have gladly rammed their carts into two months ago.
Life as we know it is quite different on this side of spring break.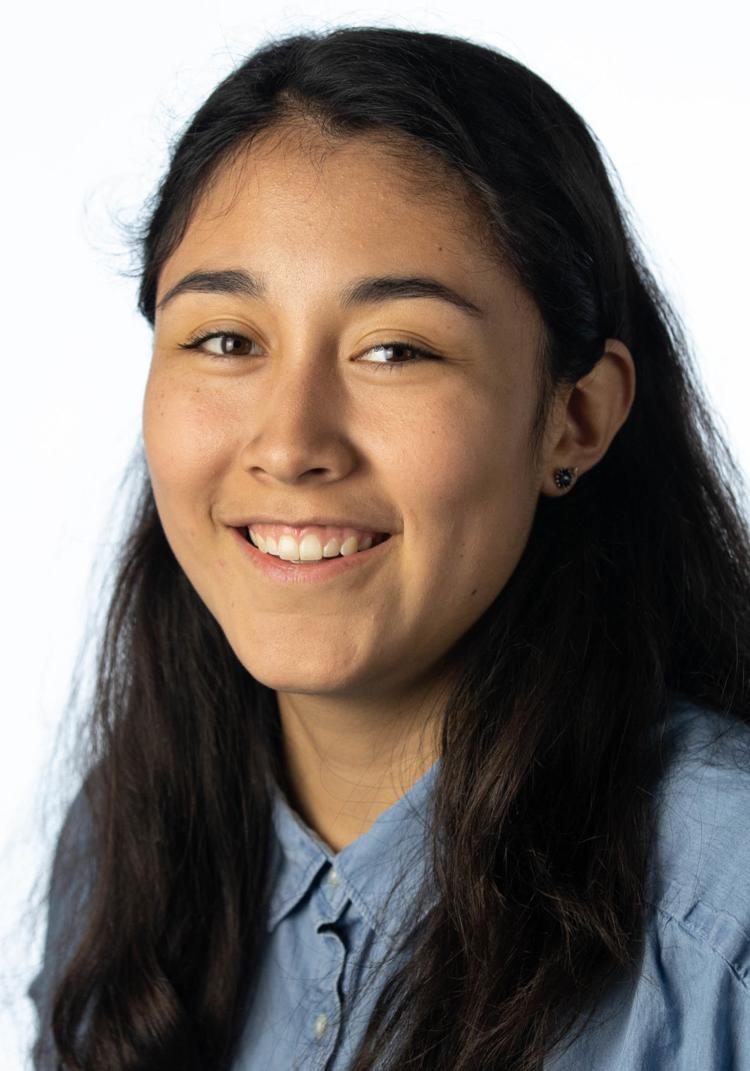 It can be easy to feel anxious and down in these uncertain times. Now more than ever it's important to find an outlet to help calm our nerves and pass the time in a meaningful way.
For me, that outlet has become my houseplants.
I own 20 plants ranging from prickly cacti to finicky fiddle leaf figs.
Now that it's springtime, my plants have come out of their winter dormancy. Some are in need of pot upgrades, fresh soil and fertilization.
Before, with work and school, I was hardly ever at home. Now, being inside with my plants all day gives me a unique opportunity to learn more about each species and give them the proper care.
My plant obsession started in the fall of 2017. One of my first plants was a round green cactus I named Benedict who's still alive today, sitting on my windowsill. After trial and error with a few more succulents, I started learning about different types of houseplants and how each has different soil, water and light needs.
Last April I brought home a beautiful golden pothos I named Cleopatra. A popular office plant, pothos are known to be relatively easy plants to care for. Their leaves start drooping when they're thirsty and they're fast growers, with new leaves popping up often.
My success with Cleopatra encouraged me to buy more plants. A few of the plants I have obtained between then and now are a satin pothos, a snake plant, a hoya carnosa and a zz plant.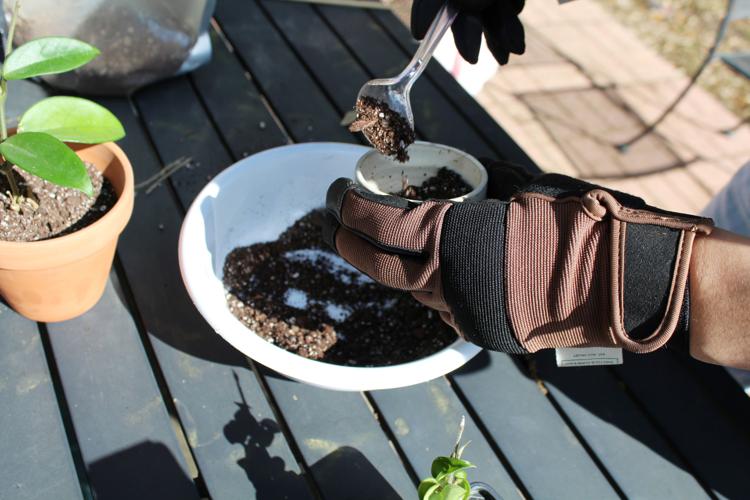 I quickly learned that not all plants are as simple as my pothos. When my snake plant's leaves started getting wrinkly and yellow, I stayed up late doing an emergency repotting to save the healthy leaves. Because I was able to change out the soil and give it the proper drainage, my snake plant is alive and well with new leaf growth today.
Staying at home has encouraged me to relearn those plant basics I had forgotten from a few months ago.
I find myself checking on my plants a lot lately. I'll walk around my house to the south-facing window to check in on how my satin pothos stem cuttings are coming along. I'll check the new leaf growth on my figs. I'll adjust my burro's tail plant closer to the light.
Time spent fussing over my plants is never time wasted. Being around and caring for them has been a great stress reliever for me. It's given me a sense of responsibility for something that can only express itself with a curl of the leaf or a droop of the stem.
Even though I have no control over what the rest of this year will look like, I can live in the present with my plants and help them to grow and thrive. As simple as that might be, I've found it's enough for me.
@megancardona_