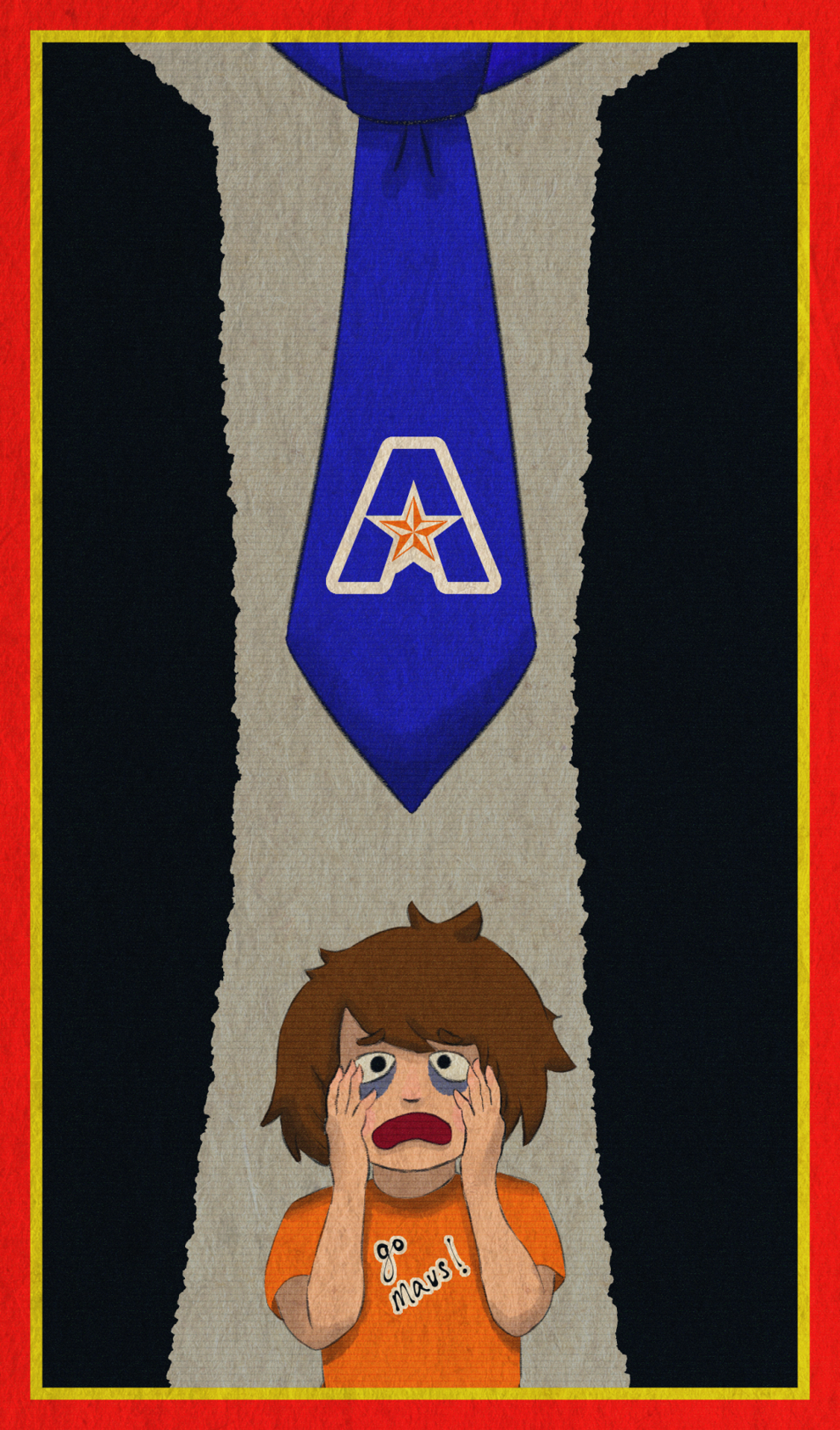 When planning for fall a few months ago, UTA, like a lot of other universities, planned to operate at full capacity and bring students and faculty back to in-person classes. It's been over a year since the pandemic began, and most people want to return to campus.
But as cases surge due to new COVID-19 variants, it is becoming clear that the initial plan was not ideal. However, the university's efforts to combat the challenges arising for the fall fell short, leaving many students, faculty and staff under insurmountable pressure as the new semester begins. 
Amid reports warning about the severity of the coronavirus Delta variant since July, the university announced that classes would operate back in person at full capacity.
The university should have better prepared for class modalities and COVID-19 safety protocols in response to Gov. Greg Abbott's executive order prohibiting government entities from enforcing mask mandates. 
Instead, the university chose to operate at full capacity for the semester, and now it is changing class modalities, adding distance learning fees to classes transitioning online and implementing COVID-19 testing requirements.
Since the university planned to return to full capacity this semester, it has allowed professors to prepare to operate most classes in-person. The Shorthorn editorial board understands the mental toll of online schooling for both students and professors. Professors had to come up with a completely new way to teach. And students had to get used to not meeting classmates or having active back-and-forth discussions in class. 
But now that COVID-19 cases are surging, the university is switching some classes back to completely virtual again. Some students who signed up expecting to have classes in person will once again be taking some or all of their classes virtually, just days before classes start. 
UT-Austin, the flagship institution of the UT System, announced its plans Aug. 9. The university will offer online courses along with holding hybrid and in-person classes for the fall, and it allows professors to assign seats in the classroom and asks them to keep a seating chart for classes with more than 30 individuals in case of COVID-19 contact tracing. 
According to the UTA website, students whose classes move online are also charged an extra $20 to $500 per course depending on their college as a distance learning fee.UTA is not the only university to do so as many other universities such as the University of North Texas and Texas A&M University require students to pay extra for distance learning fees. 
Yet it is still not right for UTA to switch class modalities and ask students to pay extra for a distance learning fee so close to the first day of school. Students who have planned for their financial aid to match their tuition now may have to scramble for more money if their classes move online due to the unexpected increase in expenses.
To support students with all the changes, the university introduced a tuition protection purchase for $159, which allows students to get reimbursed up to $15,000 for non-refundable tuition in case of mental and physical illness. Students were only able to purchase this up until the day before classes began. 
While it is great to see UTA come up with a plan to help students, asking them to pay extra money to cover something they have no control over does not seem helpful. Students trust the university to be upfront about class modalities to avoid situations like these, but this option means they have to spend more money just to get their tuition back.
UTA could refund the distance learning fees to students who signed up for classes that were meant to be in-person. The university could also guarantee tuition refunds without protection plans. Neither the university nor the students foresaw these circumstances, so the students should not have to be responsible for the extra cost.
On Aug. 16, the university announced it would reduce classroom density and asked professors to rotate their classes to maintain 50% capacity until Sept. 8. The date coincides with the last day for students, faculty and staff to submit their COVID-19 test results. 
Allowing students, faculty and staff to return to campus without knowing if they are infected with COVID-19 proves once again UTA is not handling the COVID-19 pandemic adequately. Two weeks is enough time for an individual to spread COVID-19 to everybody in their classroom, as the university cannot enforce a mask or vaccine mandate. 
When the university first announced registration for fall 2021, it should have let students choose their class section to be virtual, in-person or hybrid. Being transparent about class modality offerings would have allowed students and professors to plan for classes and establish a classroom density of 50% capacity from the beginning.
Some professors have also expressed that while they have their syllabus ready, they will not release them until the first day of class since they are still uncertain how things will operate. They also expressed concerns about UTA not imposing a mask mandate and the lack of social distancing in classrooms. Some have asked students to consider wearing mask coverings when indoors and visiting them during office hours. 
Unlike UTA, UT-Austin requires students to do a mandatory test before classes begin. At UNT, students who fail to comply with COVID-19 testing requirements will go through their student conduct process and may be considered "not in good standing," which can lead to suspension or expulsion. 
UTA only asks students, faculty and staff to submit their test results before Sept. 8, two weeks after classes have started. But, it does not enforce punitive actions, which may not motivate those who never plan to test, vaccinate or practice social distancing.
Instead, the university introduced the Maverick Motivator Program, which gives vaccinated students a chance to win free tuition, free on-campus housing, free parking passes or a 16" MacBook Pro if they submit proof of full vaccination before Oct. 4.   
While the other universities did not have perfect execution in terms of planning, they at least went above and beyond to ensure that all of their students, faculty and staff feel safe upon returning to campus, something UTA failed to do.
The Shorthorn editorial board understands that UTA's hands are practically tied when it comes to preventing the spread of COVID-19 on campus because of Abbott's executive order. It cannot enforce a mask mandate nor require students to be vaccinated. 
But there are things it either has done before or can implement now. The campus can ask its students, faculty and staff to submit their COVID-19 testing results bi-weekly. In Texas A&M University's case, it will select random students to be tested throughout the semester. UTA can also adopt this plan as it may help identify more asymptomatic cases. 
UTA can also open more testing sites and order more kits. For example, Texas A&M University has 12 different locations offering shallow nasal PCR swab tests and saliva PCR collection.   
The campus can also implement social distancing guidelines for students, something UTA has done before and should do again for the safety of its community. 
The university can also listen to students' suggestions by giving them a panel to express their feelings. Students are paying a lot of money for their education at UTA. They deserve to be heard.
People worldwide are experiencing one of the weirdest, most unpredictable times in history with the COVID-19 pandemic.
Students, faculty and staff can't be proactive with their decisions without better direction and communication from the university. The Shorthorn editorial board understands this is a tough situation for UTA to be in and the university is trying, but its community deserves more transparency.
The Shorthorn Editorial Board is made up of opinion editor Dang Le; Editor-in-Chief Angelica Perez; associate news editor Cole Kembel; Katecey Harrell, life and entertainment editor; design editor Vivian Santillan; news reporter Taylor Coit; and copy editor Jill Bold.