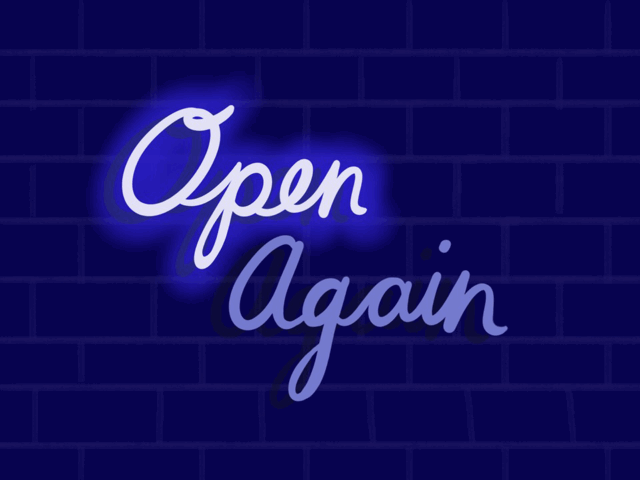 Shelter-in-place policies have seemingly begun to make progress in reducing infection rates.
But we're still under shelter-in-place orders, and some of us are getting cabin fever.
We can't say it's uncalled for. Beyond the possible mental health issues and general unease there are also millions of workers without jobs and small business owners who can't afford to stay open.
At least 1.3 million Texans have filed for unemployment since mid-March, according to the Texas Tribune.
While we advocate for the advice given by health experts and take social distancing seriously, there must be some way to minimize the economic damage that the coronavirus has brought to people across the country.
We do not advocate for a complete and unprepared reopening of our businesses or organizing mass groups at a close distance to protest the measures that are saving lives; nor do we approve of Lt. Gov. Dan Patrick's sentiment that there are "more important things than living."
COVID-19 is still a serious deal, and the number of deaths is still staggering.
As of Friday, coronavirus cases have reached over 900,000, and deaths have topped 50,000 in the U.S.
But there are some valid concerns regarding the economy.
People are struggling. There has to be some way to help them beyond depositing a thousand bucks in their bank account.
Gov. Greg Abbott has taken some steps to reopen businesses in Texas, saying he plans to dial back stay-at-home orders by opening some restaurants, theatres, hair salons and possibly more.
If there is a need to minimize the coronavirus's economic impact by reopening certain businesses, there are a number of calculated measures that must be taken.
We must reconsider which businesses are most suitable for reopening under social distancing rules and ensure that those rules are followed.
We must consider which cities and counties are hot spots and which ones are not to determine which places should have stricter restrictions than others.
This will allow for the best-suited businesses in the safest locations to open while allowing recovery and health care resources to be focused in the most infected locations.
But in order to do this effectively, we must have widespread testing.
The lack of testing has been a problem since the moment COVID-19 arrived on U.S. soil.
At this point, it's an almost cliche, a broken record of a claim. That makes it even worse that we still don't have adequate amounts of it.
There is no way for us to effectively move forward without truly knowing where the coronavirus is or isn't, and for that we need accessible, wide-ranging tests.
Without more testing, we're moving blind.
It's also important to remember that although we may get some relief in regards to shelter-in-place policies, it doesn't mean that the threat of coronavirus is gone.
We still need to enact and follow rules of sanitation and distancing in every place that reopens, and our leaders must lead and enforce these rules.
Let's not forget, a broad and absolute shelter in place is a severe measure, but we had to resort to it because before we were doing nothing to flatten the curve. If we try to go "back to normal" like nothing's wrong, we'll likely end up resorting to that severe measure once again.
The Shorthorn Editorial Board is made up of opinion editor David Silva Ramirez; Editor-in-Chief Brian Lopez; associate news editor Angelica Perez; multimedia editor Anna Geyer; Jacob Reyes, life and entertainment editor; news reporter Daisy Garcia; and copy editor Andrew Walter.