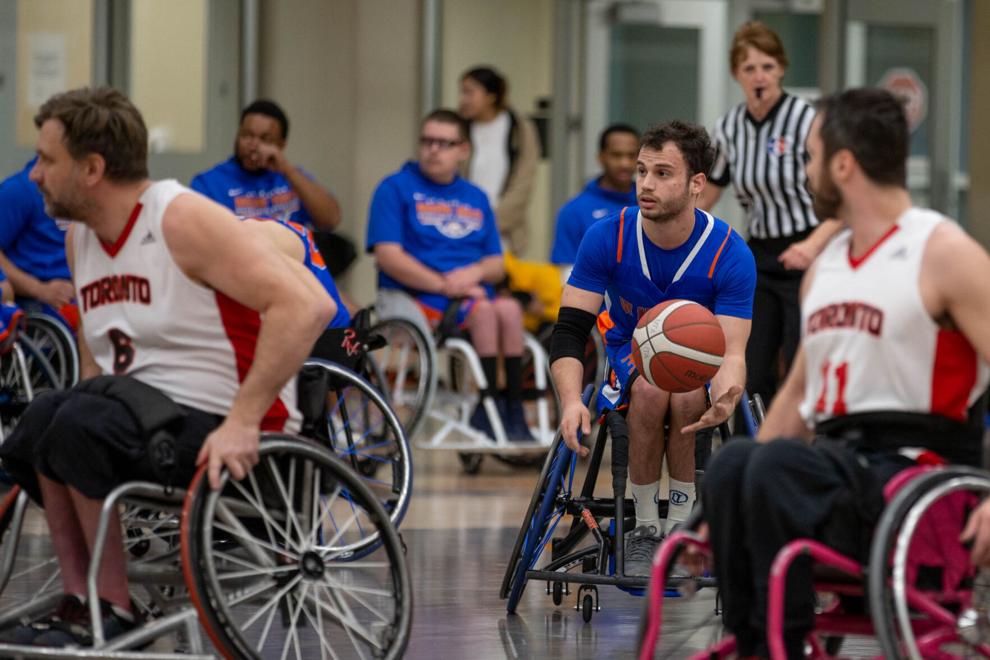 Since 1976, UTA's wheelchair basketball program has collectively won 12 national championship titles, with several current players and alumni competing in the Paralympics. But despite being arguably the best collegiate athletic teams on campus, it's rare that students find their games or see their faces proudly displayed around campus. 
The Shorthorn Editorial Board believes the Movin' Mavs and Lady Movin' Mavs are a key part of UTA history and culture, both from an achievement and inclusivity standpoint. They deserve a bigger campus presence, and promoting is vital for their success. 
Their lack of publicity on campus is one of the major issues facing the teams. Many students won't see their banners around campus and downtown Arlington or see many of their events promoted by the university and know the schedule for their games, even if the teams play at home.
While most sports programs on campus are under UTA Athletics, the wheelchair basketball program is under Campus Recreation of the Division of Student Affairs. 
Movin' Mavs players also said they feel students are unaware of UTA's wheelchair basketball teams or the Adaptive Sports Program. 
"I believe that students don't know much about us at all," senior Carrington Marendes said in an email. "I know in some freshman PAL classes that there may be a time that we may be talked about briefly, but after that, we don't get mentioned that often." 
Aaron Gouge, Movin' Mavs head coach, said in an email he has noticed a decrease in the team's exposure and would like more publicity for the team next season. "I think that exposure has decreased since I was a student-athlete here at UTA, and I would like to get back to the level that program had in the past and then continue to grow." 
The Adaptive Sports Program recently had a change in leadership, with new staff filling in the program director and both men's and women's head coaches for wheelchair basketball. 
With all these changes, there has been a learning period for many within the department, but there are plans to make greater efforts to promote the teams in the future, Campus Recreation director Dax Kuykendall said in an email. 
However, while the changes in the department require adjustment, Campus Recreation can do better with promoting the teams. This semester, the Athletics department partnered with multiple other departments to increase engagement on campus and drive more interest in their able-bodied basketball games. Campus Recreation should consider such partnerships for wheelchair basketball programs. 
Improving the teams' publicity to ensure students know about the players and their schedules should be the biggest priority for next season. 
Another issue for the teams is the facilities they use for practice and games, as they don't have a consistent place to play and have to switch between the Physical Education Building and the Maverick Activities Center. 
Players said the Physical Education Building is one of the oldest buildings on campus and does not provide the best environment for practice or games. The inconsistent venue makes it difficult to know where games are going to be, making it harder for students to attend them. 
While Movin' Mavs and Lady Movin' Mavs would benefit from having a consistent place to hold their games, the teams would benefit even more from being able to use College Park Center for their games more often. This would allow the teams to play on the best court on campus and host more attendees. It also provides valuable experiences for these players, letting them show off their skills and talent with their community. 
"As a basketball player, playing in a big gymnasium such as the College Park Center is every athlete's dream," Marendes said. "And to be able to share your athletic performance to the community you love, it's definitely something that we as wheelchair basketball athletes will cherish forever."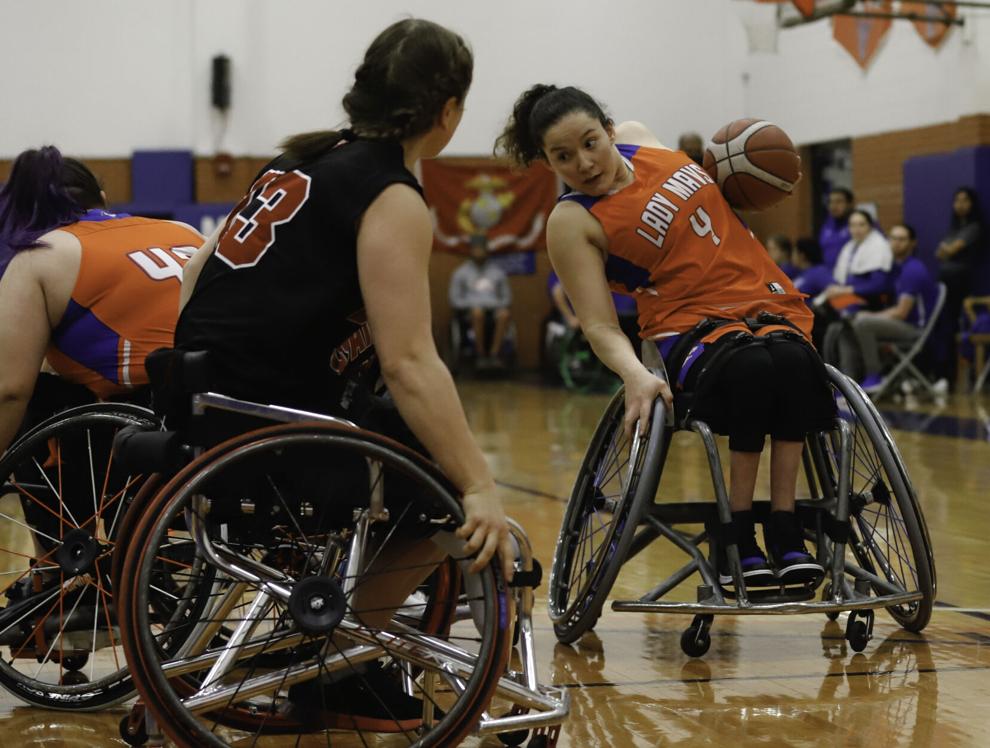 With games from different programs being played at College Park Center throughout the year, there are difficulties with being able to access College Park Center. However, the busy schedule should not be a reason for the wheelchair basketball teams to not be able to use the facility.  
Multiple conversations should be held between Campus Recreation and UTA Athletics to launch this effort, considering Gouge and several other players have voiced support to play in the College Park Center.  
When teams get the occasional chance to play at College Park Center, it is often only when school is on a break, the NCAA events are over and students aren't on campus. Being able to play during the school year gives the teams more publicity and more people who might attend their games. 
Allowing the teams to play at College Park Center isn't just about getting more people to come to games, it also plays an important role in how the sport is viewed on campus.
"When I was a student here at UTA, we played most of our home games at Texas Hall. Playing on the same court as athletics helped to create a feeling of equality between wheelchair basketball and able-body basketball," Gouge said. 
The Shorthorn Editorial Board reached out to the Lady Movin' Mavs head coach and a player but received no response. 
The Shorthorn Editorial Board believes that the Movin' Mavs and the Lady Movin' Mavs are the most successful collegiate athletic programs at UTA. Yet, they haven't gotten the same respect and promotion as their able-bodied counterparts. 
If UTA wants to pride itself on diversity and accessibility, it can't relegate disabled students to the sidelines. 
The Shorthorn Editorial Board is made up of editor-in-chief Dang Le; news editor Steven Shaw; Jonathan Perriello, life and entertainment editor; sports editor Isaac Appelt; design editor Claudia Humphrey; copy editor Chris Huddleston and engagement producer Roulette Hendricks.