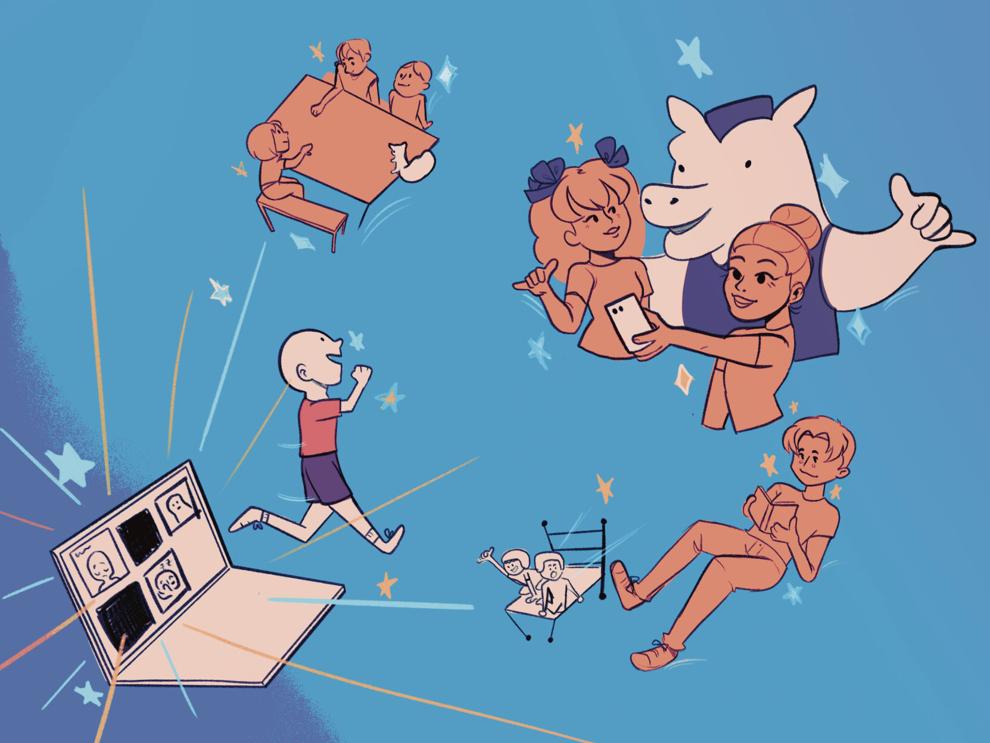 While transitioning to a mix of in-person, online and hybrid courses has been a good move by the university, students have mixed reviews about the online learning experience, and many are still struggling to adapt to a virtual environment.
As the pandemic continues to spread and we become more accustomed to online learning, the administration needs to put forth maximum effort to amplify students' experiences, including more training for professors to utilize the available resources and programs.
The energy of a physical classroom cannot be recreated over a Zoom or Microsoft Teams call, but efforts can be made to create a new energy unique to virtual learning. With a screen and potentially hundreds of miles between the professor and the student, teaching online requires more liveliness, varying types of instruction and above all, flexibility.
According to previous reporting by The Shorthorn, students don't feel like their courses are translating to an online format. Students need professors to demonstrate certain concepts and materials, rather than simply encouraging taking notes and talking in class.
In order to teach well online, professors need to have adequate microphones and cameras and must learn how to use different platforms.
Professors cannot be allowed to use the same PowerPoint presentations and materials that we're used to in person. Students are expected to bring their A-game for every course every semester, but some professors aren't creating new material to fit a virtual format.
For some classes, it is convenient to be online, but harder classes will require a more hands-on approach to make the material comprehensible.
Some students are more likely to ask questions and start conversations when in person, according to previous reporting by The Shorthorn. Talking to a screen is not the same.
Professors need to realize that turning on our cameras isn't going to increase engagement, but building connections with students can. In the future, we hope professors won't rely on in-person screen time as a defining factor to success.
Students in asynchronous classes, where attendance is not required, should not be pushed to attend or interact during class time.
The Shorthorn previously reported that UTA expects to receive about $38 million from the U.S. Congress, some of which will be used to enhance the classroom experience.
The university needs to reevaluate the quality of its online learning experience for students. By listening to students' concerns, UTA can work toward improving the experience for the future. We also encourage students to voice their concerns to university administration.
The Shorthorn Editorial Board is made up of opinion editor Katecey Harrell; editor in chief Cecilia Lenzen; associate news editor Spencer Brewer; Samantha Knowles, life and entertainment editor; sports editor Adrian Rodriguez; news reporter Thevnin Rumende; and copy editor Jill Bold. Knowles was not present for this editorial decision, and managing editor Angelica Perez filled in.