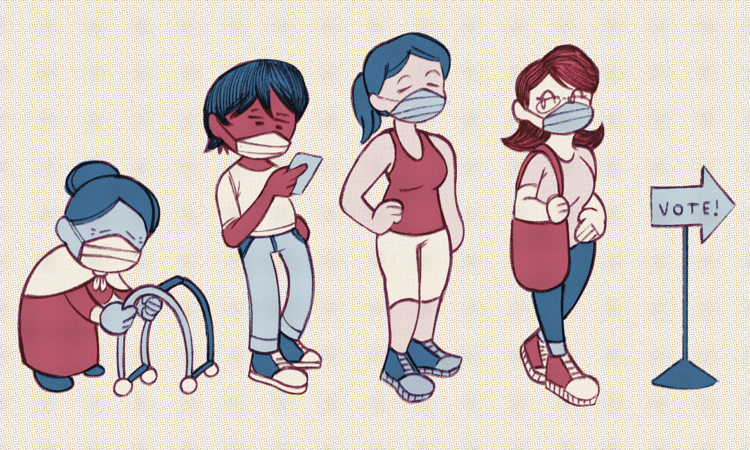 More Tarrant County voters cast their ballot during early voting than in the entire 2016 general election. This year is expected to shatter voter participation records in the state.
While this level of voter turnout is commendable, it underlines the lack of voter participation during normal election years. If Texas wishes to adequately represent its diverse electorate in the years to come, we need voters to be this active in every election cycle.
In 2016, only 59.4% of eligible voters cast a ballot in Texas, and it's no secret that Texas has a dismal level of voter participation. According to The Texas Tribune, the state has ranked among the lowest in national electoral participation for several election years.
There are many possible reasons for this, including voter suppression and the demographic makeup of the state. However, a part of the problem lies in apathy; men and women aged 18 to 24 are considered the least likely to vote in any given election.
Additionally, white voters are more likely than any other racial or ethnic group to vote in Texas. This means vast portions of the population have little voice in politics. In 2016, the white electorate voted at the highest rate at 65.3%. Other racial and ethnic groups voted at under 60%, from 59.6% of the Black electorate to less than 50% of the Hispanic electorate.
Some could say it's unfair to blame young people and minority populations for being idle. We don't deny that there is massive voter suppression in Texas. But the answer to Texas' dismal record comes down to individuals choosing whether or not to vote.
This election has broken voter turnout records. In order for us to have a government that truly represents the people, voters must show this much engagement in elections to come.
The Shorthorn editorial board is made up of opinion editor Spencer Brewer; Editor-in-Chief Shay Cohen; news editor Angelica Perez; Cecilia Lenzen, life and entertainment editor; sports editor Chris Amaya; David Silva Ramirez, life and entertainment reporter; and copy editor Andrew Walter. Cohen was not present for this editorial decision.