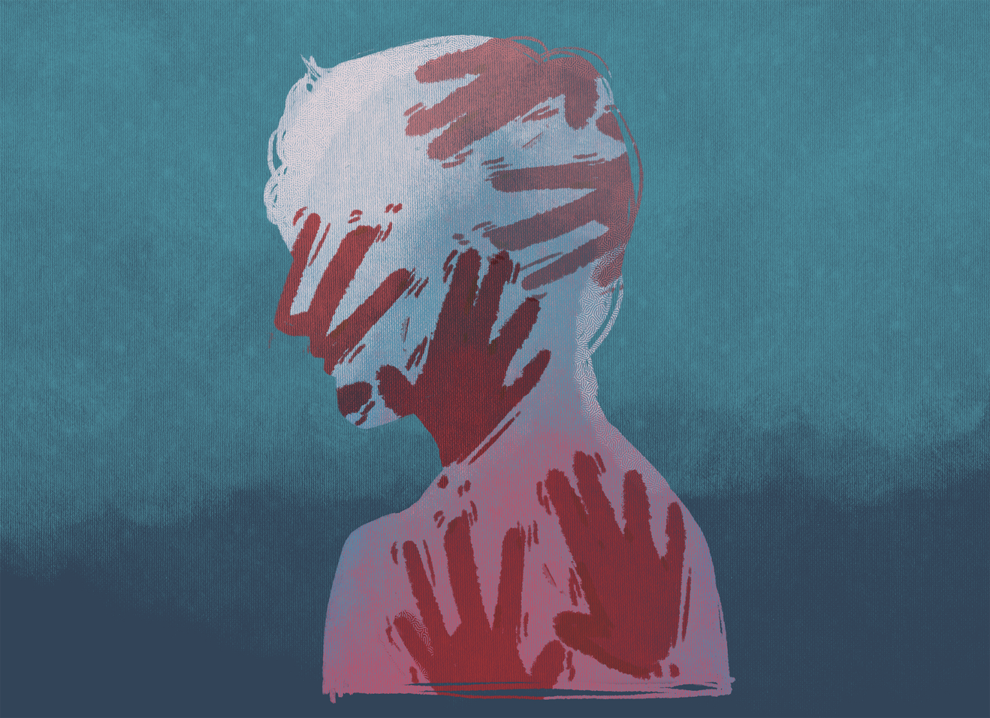 It could be anyone: a family member, friend, teacher, stranger or even the person reading this. A victim of sexual violence could be anyone, and even those who aren't victims still feel its sting in the air. 
The Shorthorn Editorial Board believes sexual violence is a public health issue that impacts everyone, not just cisgender women. For many victims, these violence acts can have lifelong mental and physical damage, such as post-traumatic stress disorder and reproductive problems, according to the Centers for Disease Control and Prevention. 
While most sexual violence cases are unpredictable, in the few that are preventable, everyone should be responsible for helping victims and challenging the societal norms that enable perpetrators. 
Many of the beliefs people have about sexual violence are not rooted in fact but in rape myths, which, according to Psychology Today, can often lead to victim blaming that stop victims of sexual violence from seeking justice or even realizing they were assaulted. 
There are also beliefs that only particular women can be victims of sexual violence, thinking that if people wear revealing clothing or act provocatively, they are asking for sex. 
Put together by Dove Center, a nonprofit that worked to empower those impacted by domestic abuse and sexual violence, the "What Were You Wearing" exhibit displayed the clothes that victims wore when they were attacked. The outfits range from paint-stained work clothes from a house remodel to a knee-length blue dress to a bright red hoodie with sweatpants. 
Clothes don't determine if someone should be a victim of assault. And even if they wore something provocative, no one deserves to be assaulted. 
Victims are also often believed to not know their attackers. For many, they imagine a dark alley with someone hiding in the shadows. 
This doesn't reflect the reality of sexual violence, as 8 out of 10 rapes are committed by someone known to the victim, according to Rape, Abuse & Incest National Network, the nation's largest anti-sexual violence organization. These perpetrators can be acquaintances, close friends, romantic partners or family members. 
When the victim knows their attacker, they are often people they trust or people they care about, which can make reporting these crimes even more difficult. 
Many of these beliefs are rooted in a misunderstanding about why sexual violence happens. At first glance, sexual violence seems to be a product of lust or a high sex drive gone wrong. But in reality, sexual violence is about power over others, according to the National Sexual Violence Resource Center. 
When examining who is most often the victims of sexual violence, minority groups tend to be the primary targets. 
Indigenous women are more likely to be victims of sexual violence than any other race. Roughly 56% of Indigenous women have experienced sexual violence in their lifetime compared to roughly 50% of white women, according to a 2016 report by the National Institute of Justice. 
Approximately 47% of transgender people have been assaulted in their lifetime, and the rates are even higher for transgender people of color, according to the National Center for Transgender Equality. Sexual minorities like gay, lesbian and bisexual people were more likely to be victims of sexual harassment or assault than their heterosexual counterparts, according to 2020 research published in Journal of Interpersonal Violence. 
It's important to remember that anyone can be a victim, just like anyone can be a perpetrator. Many people think that only women can be assaulted and men can't be, but according to the CDC, over half of all women and one in three men will experience sexual violence involving physical contact. 
When people blame the victims instead of the perpetrator, it can make it seem like the assault never happened and could stop people from coming forward. In the U.S., it is estimated that only 310 out of 1000 assaults will be reported to the police, and only 50 of those will lead to an arrest, according to RAINN. 
If people want to fight sexual violence, believing that sexual violence is preventable is an important step. Challenging rape myths, educating children on consent and regulating emotions and creating safe environments in our schools and workplaces are all ways to prevent sexual violence, according to the CDC. 
The Shorthorn Editorial Board believes everyone is responsible for preventing sexual violence. Challenging oppressive social norms when they are encountered, creating safe environments around people and believing and supporting victims when they are assaulted are all ways you can help.
The Shorthorn Editorial Board is made up of editor-in-chief Dang Le; news editor Steven Shaw; Jonathan Perriello, life and entertainment editor; sports editor Isaac Appelt; design editor Claudia Humphrey; copy editor Chris Huddleston and engagement producer Roulette Hendricks. Hendicks was not present for this editorial decision, and copy desk chief Deekota Diaz filled in.