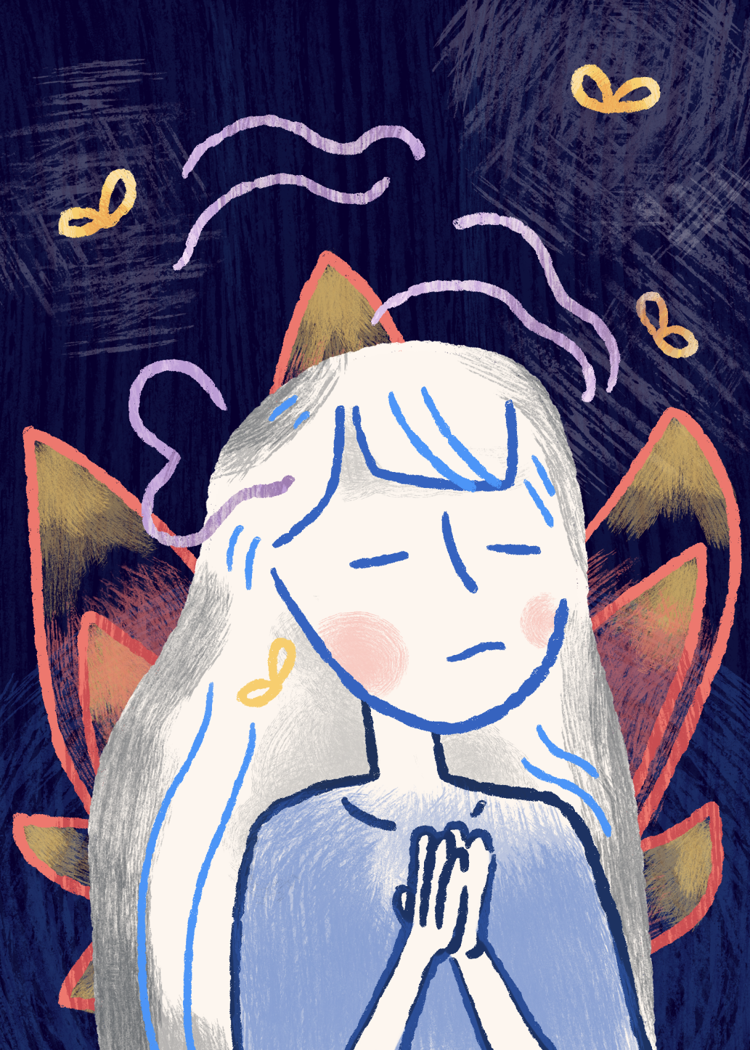 No one has to do much convincing when they say that social distancing is having a negative impact on many people's mental health.
We're all currently witnessing someone in our friend circle or in our family succumb to depression, anxiety or frustration, or we currently find ourselves in that boat.
From financial insecurity to health concerns every time you go to the grocery store, from a dramatically altered environment to the lack of human interaction and much more, our mental states are taking a severe amount of stress during this time.
As students, that stress may be heightened by a learning format that neither students nor professors were ready to undertake or the lack of certainty when the semester ends.
These stresses can begin to show themselves in different ways, from emotionally distancing yourself from others to oversleeping, having difficulty completing daily tasks, overindulging in alcohol and more.
Although we may feel alone, no one is alone in facing this hardship. Many publications, government entities and science journals have made note of the mental hit everyone is taking.
It's been undoubtedly difficult for everyone, but there are real things that we can do to combat this state of mind.
Taking these steps to minimize the negative impacts on your mental state may not provide all the answers or fix our planet's pandemic, but progress can start with small positive actions.
Educate yourself and understand the real risk
This means relying on trusted sources for information and minimizing your news and social media intake.
Acknowledge your fears and advocate for yourself, your needs and your feelings. Discuss your worries with someone, vocalize what you need or where you feel you're falling short, even if you don't intend for them to be able to resolve those issues for you. Do this with a friend or family member or a counselor. Don't allow the guilt of being healthy or having other advantages keep you from advocating for yourself.
Manage your expectations
Not everyone is going to come out of this social distancing with a new novel or even with their best academic semester. Allow yourself to not be perfect, and don't create unreasonable expectations.
Connect with others
Depression and anxiety seem to push individuals away from connecting with loved ones. This is increased by most of us not being physically required to be around people. But take the effort to talk to your friends or family several times a week. Discuss anything. Allow yourself to have that human interaction.
Cope practically
Treat yourself when you can, share funny memes or partake in internet challenges. Do things that aren't required of you but allow you to find alternative activities that pique your interests. Do a small good act for someone or write a letter to someone you're thankful to have in your life.
Mind your physical health
Try breathing exercises, work out at home, or go for a walk at a park or outside your home. Your body and your mind can work together to boost each other up or bring each other down, so do your best to keep active.
Seek out financial help if you need it
Don't be ashamed to ask for help, to file for unemployment or pick up groceries from a food bank. As much as we value economic independence, you're not invincible, and neither is your wallet. Seek out help where you can get it.
Communicate with your professors
They understand the situation and are being as considerate as possible in helping you finish the semester strong. Communicate with them if you're struggling or falling behind on schoolwork.
A lot of uncertainty still remains regarding COVID-19, but you can take even small steps to keep your mental health afloat. Connect with others, find healthy coping mechanisms and above all, stay healthy and safe.
The Shorthorn Editorial Board is made up of opinion editor David Silva Ramirez; Editor-in-Chief Brian Lopez; associate news editor Angelica Perez; multimedia editor Anna Geyer; Jacob Reyes, life and entertainment editor; news reporter Daisy Garcia; and copy editor Andrew Walter.