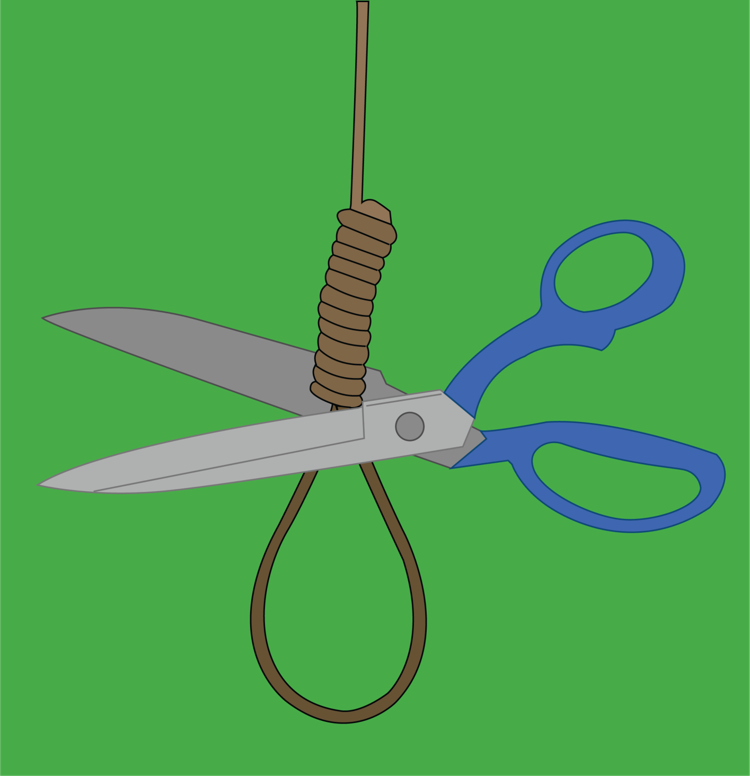 The stigma around depression or suicidal thoughts can prevent those who need help the most from seeking it.
According to a 2016 Centers for Disease Control finding, suicide was the tenth leading cause of death in the United States, resulting in about 45,000 deaths. Suicidal thoughts are not harmless cries for attention and should be addressed, according to the National Institute of Mental Health.
Even as suicide rates increase, there is still a stigma against mental health disorders that can be harmful for people who need understanding and empathy the most. College students are especially susceptible to depression and thoughts of suicide.
But many feel uncomfortable discussing depression — whether it's affecting themselves or a love one. Mental health knows no boundaries. The struggles of work, relationships and school can affect a person's mental health.
When people struggle personally, they may isolate themselves from loved ones and society as a whole, process their problems internally and compress their feelings until it is too late.
If unattended, those who face difficulties with depression and their mental health may endure more pain in the future. According to the Centers for Disease Control, a lack of connectedness has a strong correlation to suicidal thoughts. We need to be mindful of the pain that isn't visible.
When you see a friend who seems emotionally unattached or distant, lend a hand and ask if they're okay. Be the outlet they may feel is unavailable to them. When we are physically sick, we seek the proper professional treatment while our loved ones cater to us at home. The same method should be applied when dealing with mental health or depression.
Jobs and school dominate our lives by telling us to push our feelings aside and get to work. When we push our mental well-being aside, our struggles will eventually show in other aspects of life.
According to the Centers for Disease Control and Prevention, suicide is the second leading cause of death for Americans aged 10 to 34.
These lives could be saved by overcoming the stigma surrounding depression and suicide. There is nothing wrong with being emotionally vulnerable, and there is nothing wrong with being open.
For students, there is help available on campus. Counseling and Psychological Services provides an outlet for students to discuss their struggles through scheduled appointments, or if needed, emergency meetings.
UTA also has MAVS Talk, a 24-hour crisis line that students can call in order to talk to a trained professional.
We can all lend a hand to someone in need. If you find a friend in emotional distress, give them an outlet to open up and talk about the problems they face.
Your concern and willingness to listen may just save a life.
opinion-editor.shorthorn@uta.edu
The Shorthorn Editorial Board is made up of opinion editor Jacob Reyes; Editor-in-Chief Reese Oxner; associate news editor Amanda Padilla; Carmina Tiscareño, life and entertainment editor; social media editor Narda Pérez; Shay Cohen, copy editor and multimedia journalist; Zaria Turner, life and entertainment reporter; and sports reporter R.J. Coyle.