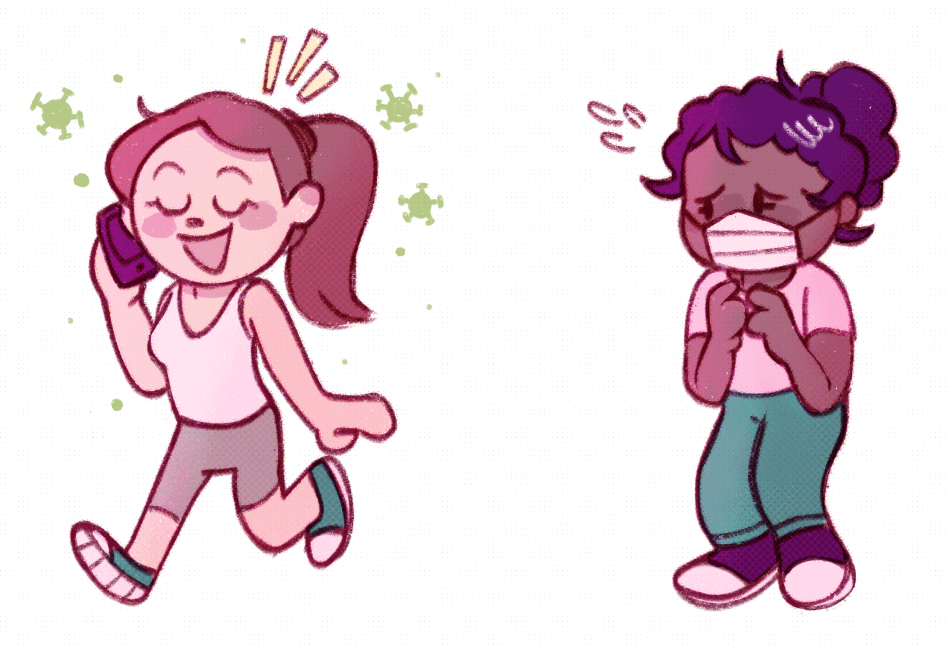 The rate at which people are being vaccinated is nowhere near the rate needed to justify Gov. Greg Abbott's recent decision to reopen businesses to 100% capacity and lift the statewide mask mandate.
According to a March 2 press release from the Office of the Texas Governor, nearly 5.7 million vaccine shots have been administered to Texans, and the state is now administering almost one million shots each week.
Only about 2,394,362 Texas residents have been fully vaccinated, according to the Centers for Disease Control and Prevention COVID-19 Data tracker. For context, the Texas population is 28,995,881, according to the U.S. Census Bureau.
With more confirmed cases recorded every day, lifting the mask mandate is a premature move.
The Tarrant County COVID-19 tracker reported 85 new confirmed cases March 8, bringing the total case count to 245,385. The county tracker also indicates that the community spread level is substantial.
About 7 million vaccine shots are expected to be administered in Texas by Wednesday, according to a March 2 press release from the Office of the Texas Governor, but millions of people are still not vaccinated.
More than 523,000 Americans have died from the virus, according to the CDC's COVID-19 Data tracker, and we can expect more as the mask mandate is lifted.
The Shorthorn editorial board urges everyone to continue wearing a mask as much as possible. If not for yourself, then for your neighbors. We encourage anyone concerned with catching the virus to stay out of public spaces as much as possible.
Texas health care officials such as Mark Escott, Travis County interim Health Authority, and John Carlo, CEO of Prism Health North Texas and a member of the state medical association's COVID-19 task force, agree that it is too soon for Texans to stop practicing COVID-19 safety precautions.
They are concerned about highly contagious variants of the virus and caution Texans not to take Abbott's decision to lift the mask mandate as a signal to relax, according to reporting by The Texas Tribune.
We understand that reopening businesses may help the economy, but lifting the mask mandate shows a serious lack of concern for the health of the people the state government represents.
Some people claim wearing masks results in insufficient oxygen intake and excessive carbon dioxide intake. But according to the CDC, wearing a mask does not raise the carbon dioxide level in the air you breathe. The American Lung Association website states there is no evidence that wearing a mask causes low oxygen levels to occur.
Throughout the year, many people have refused to wear a mask when entering businesses, and now those people might use Abbott's decision to justify their negligence and disregard mask policies.
Abbott could have reopened business to 100% capacity and left the mask mandate in place to show his concern for people's health and safety as well as the economy.
While Texas' coronavirus response has been a travesty from the beginning, it seems like the governor has finally decided to completely forgo any attempts to show firm mitigation efforts.
We are all in this together, regardless of the decision you make. But if you want to prevent the spread of the virus, continuing to wear a mask is one of the easiest actions individuals can take.
The Shorthorn Editorial Board is made up of opinion editor Katecey Harrell; Editor-in-Chief Cecilia Lenzen; associate news editor Spencer Brewer; Samantha Knowles, life and entertainment editor; sports editor Adrian Rodriguez; news reporter Thevnin Rumende; and copy editor Jill Bold.