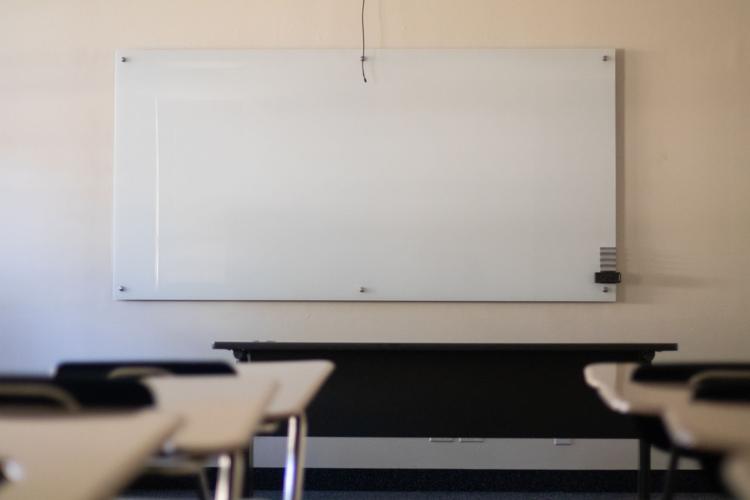 As UTA students collectively prepare for weeks of isolation, improvised online lectures and an unknown new future, our university's decision-making is as crucial as ever in the face of this pandemic.
Just as other institutions have during this time, UTA must take on a proactive leadership role for its community, not only by trying to ensure safety and prevention against the spread of COVID-19, but also in safeguarding students dealing with the fallout of this disease's impact.
UTA has already taken some of the most crucial steps, but much more can and should be done.
The extension of spring break and switching to online courses for the remainder of the semester were the only conceivable options for finishing the academic year, and UTA correctly took steps to provide laptops and on-campus desktops for students who do not have personal devices to access classes.
UTA has also seemingly taken the right steps toward sanitation, employing a third-party company for "enhanced cleaning and sanitation" of the campus.
But there is still more that the university needs to address.
Many UTA students are without employment or have drastically reduced income because of local, state and federal restrictions promoting social distancing.
According to a 2017 study by the National Center for Education Statistics, 43% of full-time undergraduate students nationwide were employed, while 81% of part-time undergraduates were employed. That money can help pay tuition, housing and more.
With restrictions that have resulted in many companies closing their doors indefinitely, these students may be struggling to pay their rent, bills or for food. This could hinder their ability to make tuition payments.
The university can provide aid to students by considering a tuition and on-campus housing price reduction, payment freeze or outright cancellation.
The university has correctly required students living in residence halls that have suitable living alternatives to move out, with plans to reimburse or give credit for unused portions of their previously paid living expenses.
But what about those now unemployed students who don't have anywhere else to go, or the many students living in campus apartments who were not given that option?
The university does provide an emergency assistance fund, but there's no guarantee that there are sufficient funds to allocate to every student or that they would qualify to receive those funds at all.
Even for students who do have the option to go back to their hometown or the students who live off-campus, they may also be facing financial insecurity at this time while trying to juggle school work. A modification to tuition payments could be a huge safety net.
The university would be taking on a big step by freezing, offering discounts or outright cancelling housing and tuition payments for students, whether it's done on a grand scale or on a case-by-case basis.
For however unprecedented of a measure this may seem, we truly are in unprecedented times, so it's time to push the nuclear button for the benefit of students.
If there is even a small chance that a student could miss a housing or tuition payment because of the ripple effects of the coronavirus or is now dealing with heightened levels of stress due to their uncertain financial situation, UTA must take a stand in defending their ability to learn and earn their degree.
The Shorthorn Editorial Board is made up of opinion editor David Silva Ramirez; Editor-in-Chief Brian Lopez; associate news editor Angelica Perez; multimedia editor Anna Geyer; Jacob Reyes, life and entertainment editor; Katecey Harrell, news reporter; and copy editor Andrew Walter.