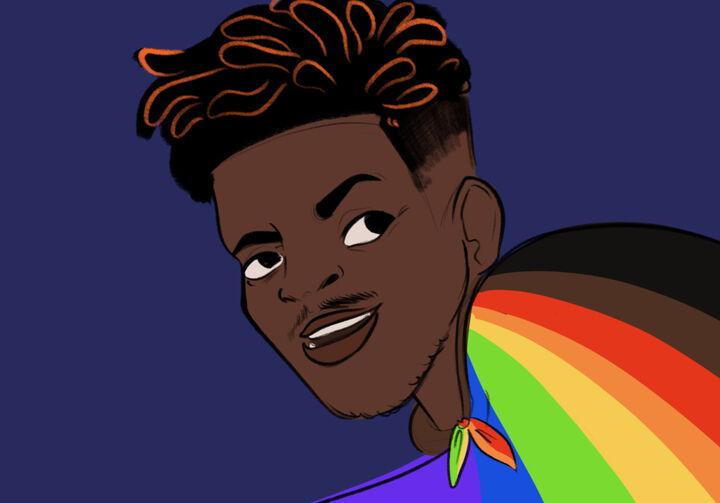 Rapper Lil Nas X, born Montero Hill, released the song "MONTERO (Call Me By Your Name)," a powerful music video and a "Satan Shoes" collection on March 26. The music video and the shoes have stirred up a considerable amount of online controversy and social media shots from conservatives.
In the music video, the young artist is tempted by a serpent in the Garden of Eden and persecuted by an angry mob before pole dancing straight to hell and twerking in the face of the devil. Many people online have accused him of "devil worship" and corrupting the youth, but this reaction is far-fetched and uncalled for.
The Shorthorn editorial board agrees that society and conservative people in particular are misinterpreting the symbolism and misconstruing the song, music video and "Satan Shoes" into something they aren't. We encourage queer artists to use their platforms for LGBTQ representation, anti-discriminatory attitudes and queer-positive messages in their music.
Lil Nas X is a gay Black man who's chosen to use his platform to inspire others to be their most genuine selves. On March 25, in a message addressed to his 14-year-old self, he tweeted, "I know we promised to die with the secret, but this will open doors for many other queer people to simply exist."
In an interview with YouTuber Anthony Fantano, Lil Nas X said the song is explicitly about a man he is sexually attracted to. He said the visual of hell in the music video references the term "go to hell," often directed at queer people, in an attempt to reclaim it.
Lil Nas X said gay artists are often expected to maintain a "respectable" version of themselves to fit society's desires.
"But like no, I want to be f*cking raunchy sometimes," he said in the interview.
Homosexuality in the music industry isn't often represented in a bold way. Lil Nas X decided it was time to forget what people think and genuinely express who he is, which is something everyone, regardless of their sexual orientation, often strives to do.
In an interview with Time, Lil Nas X said he used this type of iconography and symbolism to explore the connection between ancient and modern-day persecution. Historical scholars like Roland Betancourt, a professor at the University of California, said it is "deeply researched" and focuses on queer narratives in a historical and religous context, where they're often erased.
Some believe the backlash stems from people being upset that marginalized groups are taking control of who they are and reclaiming the things that were used to silence them, according to previous Shorthorn reporting. Many conservatives don't like the cultural influence that a young, gay Black man has on our society.
We encourage people to reach out and lend their support to friends and family who may be experiencing homophobia. The Shorthorn editorial board supports Lil Nas X and anyone else who chooses to express their genuine selves in a world that isn't always accepting.
The Shorthorn Editorial Board is made up of opinion editor Katecey Harrell; Editor-in-Chief Cecilia Lenzen; associate news editor Spencer Brewer; Samantha Knowles, life and entertainment editor; sports editor Adrian Rodriguez; news reporter Thevnin Rumende; and copy editor Jill Bold. Rodriguez and Bold were not present for this editorial decision, and managing editor Angelica Perez and engagement producer Katy Brieger filled in.