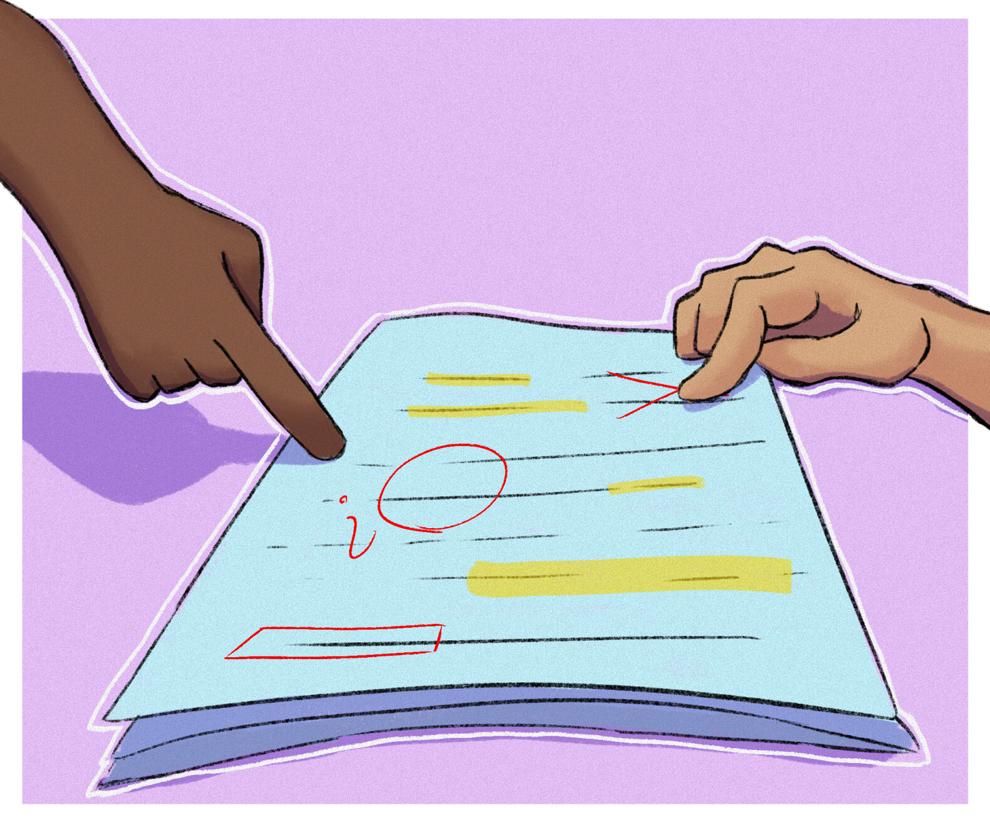 As registration for the new semester is underway, many UTA students again face old and new challenges in the process, from meeting with their advisers for upcoming classes to dealing with the new MavPlanner's confusing design. 
The Shorthorn Editorial Board believes much of the registration process at UTA is unnecessarily difficult and can prevent students from accessing required classes. The university should consider hiring more advisers to relieve those currently overworked and to make it easier for students to make appointments. It should also have an improved design for scheduling classes online. 
Following the MavPlanner update last December, many students expressed confusion and annoyance on social media about the new scheduling format, complaining of being unable to easily see their schedule for the next semester. 
MavPlanner aims to allow students and their advisers to plan a multi-year schedule that will ensure the former stay on track with their degree requirements and graduate on time, according to the Office of Information Technology's website. 
While the software does a decent job of planning out a student's degree in the long term, it struggles to allow easy scheduling for a single semester. It is difficult to see the offered courses' times and locations and which professors are teaching them. 
While the old planning software allowed students to easily look at all offered course sections and choose the most convenient option, the MavPlanner makes the process much more difficult, often requiring students to manually plan their schedules before putting them into the system. 
Another issue with the new MavPlanner is the poor implementation plan of the software this semester. Many students were not involved with or aware of the decision to change the software, as the Division of Student Success simply announced it would be released last semester. 
UTA should also consider providing more resources for MavPlanner and MavScheduler to demonstrate how to best use the software to help students plan their next semester. They should review the software's various features and make it more user-friendly to make registering for classes less stressful. 
The university could also combine the old and new software, which still allows students to plan out their degrees long-term while also being able to map out schedules with a familiar interface. 
Students struggling with the software may also have trouble with advising. While advisers can often support students, booking an appointment can be difficult, especially toward the end of the semester. 
Considering there's a mandatory hold on students' accounts, which forces them to meet with an adviser before enrolling in next semester's courses, this can present an issue for a student if they are unable to schedule an appointment with an adviser before registration begins. Students unable to take the required classes may fall behind on their degrees. 
This could cause them to lose their scholarship or delay their graduation. 
Overworked advisers can give incorrect information about what classes students still need, causing students to take more classes than required, making them pay more than needed and wasting their time. 
The university should prioritize hiring more advisers because they often act as a student's direct contact with the department and are best equipped to help students with any issues surrounding classes or schedules. By adding more advisers, each of them will be able to put more effort into their students and provide them with the best support they need to succeed.
The Shorthorn Editorial Board believes the registration process should be as easy as possible, and students should have easy access to resources and software that will help them plan for the future. 
Having a streamlined process to register for classes and meet with advisers will help reduce stress at the end of the year and make the transitions from one semester to the next smoother.
The Shorthorn Editorial Board is made up of editor-in-chief Dang Le; news editor Steven Shaw; Jonathan Perriello, life and entertainment editor; sports editor Isaac Appelt; design editor Claudia Humphrey; copy editor Chris Huddleston and engagement producer Roulette Hendricks. Hendricks was not present for this editorial decision, and multimedia editor Christine Vo filled in.