As a Sudanese-American and the son of a pediatrician, I've seen firsthand the vast differences between the United States health care system and that of a developing nation like Sudan. The health care system in Sudan is extremely underdeveloped, and many people suffer, especially mothers and children.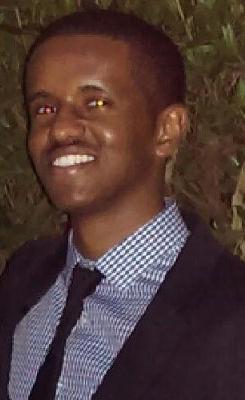 My mother told me a story she heard of a 7-year-old-boy named Ahmed, who came to the hospital in Khartoum. This was the first time Ahmed had ever been to the doctor or had a medical evaluation. Ahmed had been stung by a scorpion, and the closest hospital with the antitoxin was the main hospital eight hours away from his village. The doctors quickly realized Ahmed was born with only one kidney, and that kidney was failing.
He needed to begin immediate treatment three times a week to save his life.
It looked hopeless. Ahmed had five siblings, and his father had to return to their small village to provide for the family. His father would have to return with Ahmed to the village and just wait for him to die. By chance, a woman, whose daughter was also receiving dialysis, heard Ahmed's story and offered to adopt him so he could receive treatment alongside her daughter.
Ahmed's father, realizing that this was the only way his son would survive, allowed the woman to adopt Ahmed.
A year passed and the father received a call from the woman. Her other daughter had developed severe complications from lupus and needed to be admitted to the intensive care unit. The woman could no longer afford to care for Ahmed. Ahmed's father returned to the capital with a heavy heart, knowing that in bringing Ahmed home, it was only a matter of time until he died.
There are millions of children just like Ahmed across the world who are born into similar situations, who never receive the basic health care we take for granted here in the United States.
We have the power to help these children, and as college students, we have an underutilized political voice we need to take advantage of.
The Reach Every Mother and Child Act of 2015, or Senate Bill 1911, has just been introduced in the United States Senate. This bill will make the United States Agency for International Development more effective at saving the lives of mothers and children across the world.
As global citizens, it is our duty to try to help those who are less fortunate. I urge you to contact Sens. John Cornyn and Ted Cruz to encourage them to support this bill.