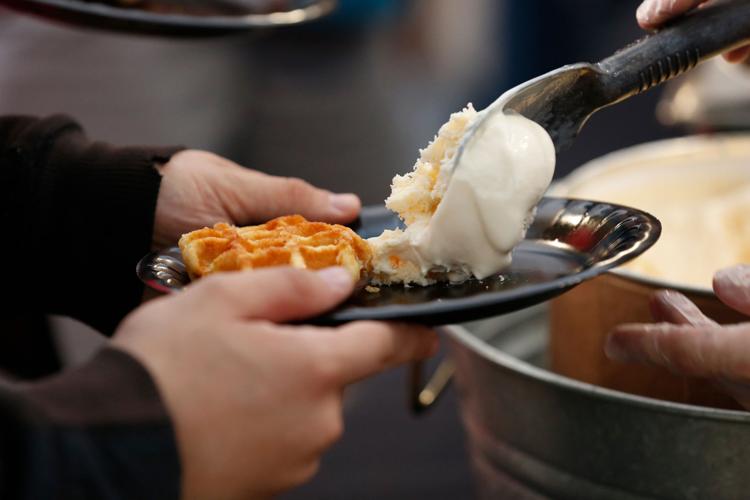 This year Waffleopolis coincided with the grand opening of Brazos Park on Wednesday.
Tables covered in orange and blue tablecloths and balloons extended the length of the park in celebration. White tents with about 3,500 pre-cooked waffles and various toppings stood outside the University Center.
Mari Duncan, Apartment and Residence Life director, said it was like coming full circle because the Waffleopolis tradition started at Brazos House, which was torn down last year and replaced by the park.
"The [resident assistants] used to cook the waffles for the attendees," Duncan said. "Each hall hosted an event and Brazos picked Waffleopolis."
Duncan served as the event planner and said the university started setting up the day before.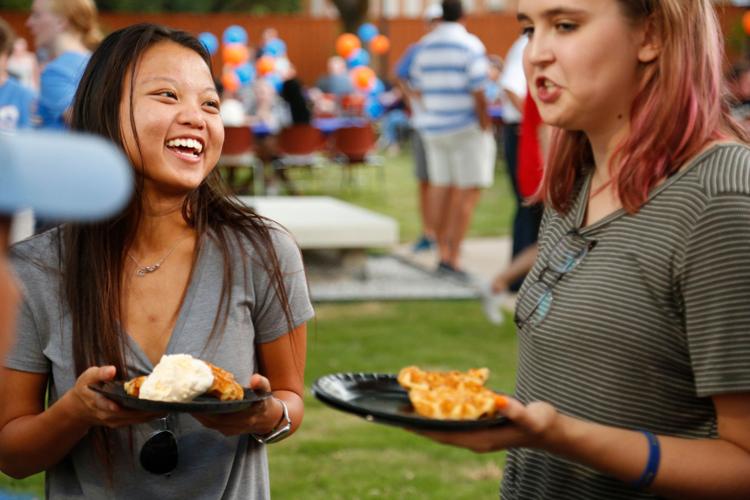 Film sophomore Daniel Flores said it was nice to end a long day with waffles.
Although Flores had to walk across campus to get to the event, he understood how the Brazos Park location served the majority of people.
"It's nice to have a dedicated space for events like this," he said.
For information systems junior Luis Camacho, this was his third Waffleopolis event. This time, he topped his waffle with strawberry, syrup, whipped cream and chocolate sprinkles.  
"It's bigger now because of the Brazos Park," Camacho said. "Now it's more open, everyone can come in together and network."
Photos: Students get their fill of waffles, dog petting at Brazos Park grand opening
The annual Waffleopolis event dished out Belgian waffles, ice cream and various sugary toppings Aug. 21 at Brazos Park. The event also commemorated the grand opening of Brazos Park. Waffleopolis originated at Brazos House where the new park stands today. 
@megancardona_