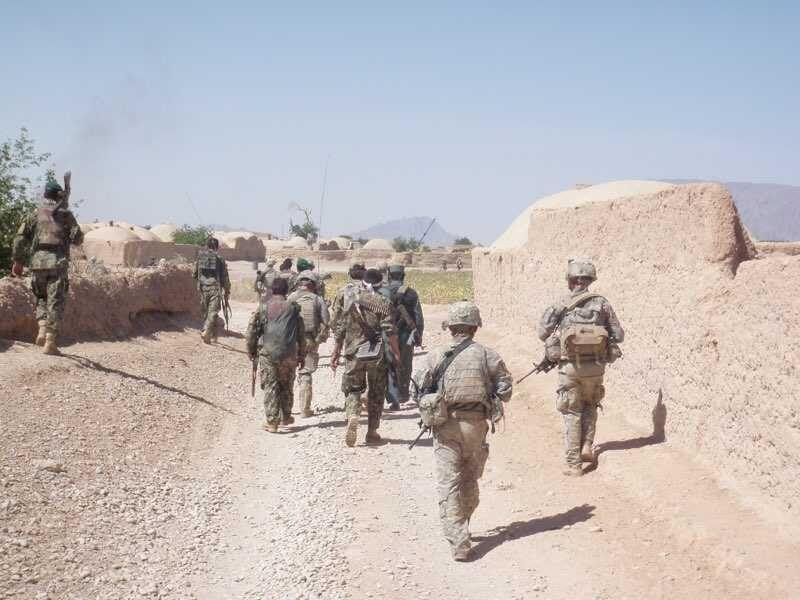 When the U.S. withdrew its forces from Afghanistan in August, it ended 20 years of combat operations in the country. A conflict the same age as at least five of the 13 U.S. service members killed in a suicide bombing at Kabul airport during the final days.
Following the 9/11 attacks in 2001, the U.S. launched Operation Enduring Freedom with the goal of dismantling the Taliban and eliminating terrorist networks in Afghanistan. During former President Donald Trump's administration, the U.S. signed a deal in February 2020 to leave the country if the Taliban renounced violence against the U.S. and prevented other groups from committing the same. President Joe Biden made the decision to leave in April, and on Aug. 30, the U.S. withdrew the last of its troops.
Veterans around the country continue to voice their opinions following the U.S. departure from the country. After two decades of sacrificing time, health and youth, many wonder what their time in Afghanistan meant in the larger context of history. 
Army veteran Mathew Rodriguez deployed to Afghanistan twice. He arrived in the country in 2008 at age 21 and is now 33. Rodriguez said the U.S. withdrawal was inevitable, but he has issues with its execution.
"We all knew this was gonna end," he said. "We didn't know it was gonna end like this."
Rodriguez said a problem with the withdrawal is a lack of support for the Afghan people who aided U.S. forces, like interpreters.
Nearly 124,000 people were evacuated from the country by Sept. 3, said Antony J. Blinken, U.S. Secretary of State at a press briefing. Because the U.S. focused on evacuating people quickly, detailed information on who has been evacuated is still being compiled, Blinken said.
He said there are complicated logistical issues to address when helping at-risk Afghans leave the country. Afghan people who worked with American forces in Iraq and Afghanistan are eligible to apply for a Special Immigrant Visa, or SIV. The application must go through a 14-step process before approval, including an interview. Blinken said the new administration inherited a backlog of over 17,000 SIV applications, and no interviews had been conducted in the nine months prior to March 2020.
Rodriguez said he understands why the U.S. went to Afghanistan after the 9/11 attacks, but the reasons for staying 20 years are less clear to him.
Since 2001, over 1.9 million U.S. military personnel have been deployed to Iraq or Afghanistan. America suffered the highest amount of foreign fatalities in Afghanistan, with more than 2,400 military personnel killed and 20,700 wounded. Over 38,000 civilians have been killed in the flict since 2009, and nearly 70,000 have been wounded in the same time period. 
America should have left sooner and focused on domestic issues instead, Rodriguez said. His experience with Afghan people, both for and against American forces, gave him a new perspective. 
He found the Afghan culture to be respectful and hospitable, but that overt hospitality made it difficult to know who to trust, he said. 
"We could be walking up to somebody who just put an [improvised explosive device] in, and they were as nice as could be to us," Rodriguez said.
The uncertainty would wear on him to his core when he was in Afghanistan, he said. Rodriguez said he frequently interacted with the children who would follow his unit when they left their base, often giving them gifts like homemade paracord bracelets. But it negatively affected him when those same children would sometimes help communicate the location of U.S. troops to enemy forces, sometimes to lethal effect. 
Rodriguez said the goal of the American efforts, as communicated to him, were to win the hearts and minds of the Afghan people. He doesn't know if that goal was ever achieved.
"There was many a times where I looked at my buddy and said, 'What the heck are we doing here? This is pointless,'" he said.
He and his platoon would tell stories, talk about home and crack jokes to keep their minds off the question of how attainable the goal was, Rodriguez said. In spite of the complicated situation he faced in Afghanistan, Rodriguez said the actions of a few can influence the way people think about the entire country.
"It's like every other social dynamic in the world," he said. "You run into people that you just don't like and that give other people bad names. But, you know, there's always that one person that makes it bad for the rest of the group."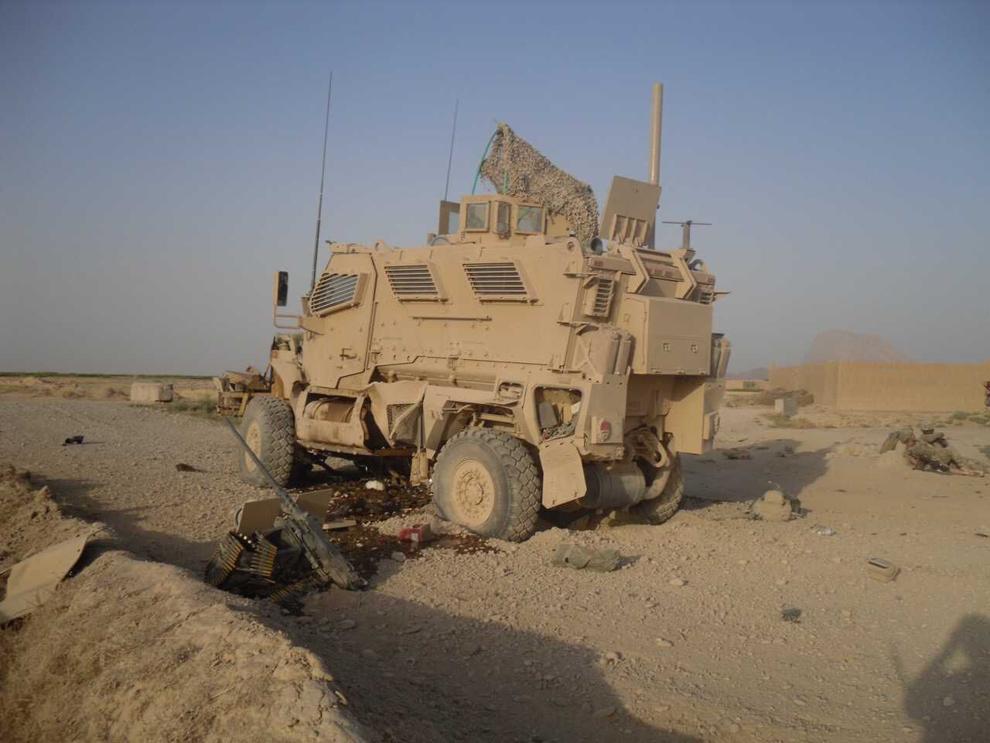 Army Sgt. Ahmad Mahmoodi was Rodriguez's translator in Afghanistan. A native of the country, he began helping U.S. forces when he was just 17 years old. Mahmoodi said he helped the Americans in order to help feed his family. He said he joined the Army because he feels he owes the U.S. for helping Afghan people. 
Mahmoodi said the U.S. evacuation efforts in Afghanistan show America has not forgotten the people who aided them. "What people said they're not helping, that's not true," he said. "I'm completely against it, and [the Department of Defense] is working super hard to get them out."
Mahmoodi said he doesn't know why America withdrew so quickly, but he trusts the decision made by his leaders. 
The mass evacuations of Afghan people from the country are evidence that they do not want to live under Taliban rule, he said. In his experience, most Afghan people were glad to have U.S. troops in their country to combat the Taliban. He was 11 years old when the U.S. entered Afghanistan, and he said he felt excited to see them. 
Mahmoodi and his family moved to Pakistan when he was six years old to escape Taliban rule, he said. They returned after the U.S. aided in unseating the Taliban from power. He said most people were happy to see the end of the Taliban government.
The Taliban has reclaimed most of the provinces in Afghanistan now that the U.S. has withdrawn, taking the capital of Kabul by Aug. 15, before the last U.S. forces left the country.
He is concerned for the safety of his family still living there, he said. Mahmoodi still talks with them daily, and he said they are currently safe in a Department of Defense safehouse. 
"I'm very scared," he said. "I'm very concerned about their lives. I don't want a single member of my family to live under their regime."
Mahmoodi said that people who haven't been exposed to Afghan culture can misunderstand the distinction between Afghan people and the Taliban. People should study the history of the country before they judge what happens there, he said.   
"If you really try to know a country, you have to know their history," Mahmoodi said. "Then you can judge them."
Mahmoodi said he will never return to Afghanistan, unless his duties in the Army necessitate it. He said the instability in the country makes it impossible to plan a future for him and his family, but he hopes the Afghan people can unite to create a better future for themselves. 
"If all your five fingers are together, you will have a lot of power," Mahmoodi said. "If you lose two fingers, you won't have that much power. So that's what it is right now in Afghanistan, all five fingers are not together." 
James Kumm, UTA Military and Veteran Services executive director, is an Army veteran who served in Iraq. Kumm said some student veterans may feel like their service is discounted because the withdrawal happened so quickly and without a formal declaration of victory.
No matter how they feel about the outcome, student veterans should feel proud of the fact they were the ones to step up and take action at a time when action needed taking, he said.
Kumm said Military and Veteran Services is designed to be a one-stop shop for military students transitioning back to civilian and academic life. He said there is a multitude of resources available for student veterans and military-connected students. 
To take advantage of the resources, military connected students can email Kumm or Rafael Arreguin, Military and Veteran Services coordinator, directly. More information can be found on the Military and Veteran Services website. 
Rodriguez said he's had a tumultuous relationship with the U.S. Department of Veterans Affairs after he got out of the Army in 2011. For him, the Texas Veterans Commission has been more effective at communicating what he needs to do to receive support. Additional information can be found at the Texas Veterans Commission website. 
Now a firefighter paramedic in Midland, Rodriguez said there is a new set of responsibilities to adjust to in civilian life. Bills are a particular nuisance, he said.
Twenty years after the 9/11 attacks and subsequent invasion of Afghanistan, American troops are coming home. Some will remain in the military, some will transition back into the civilian world.
Rodriguez said he's proud of his service, and there is no doubt he would go back if a situation arose. He said he still keeps in touch with the people he served with.  
"You miss the times putting on your night vision goggles and playing horseshoes," he said.
Rodriguez said the feeling of leaving Afghanistan was liberating, and he can't imagine what the soldiers coming home for the last time must feel.
"It's sad to think about," he said. "But I remember when I was in their shoes and it was, it just felt so good to be out of there."
@COLEKEMBEL