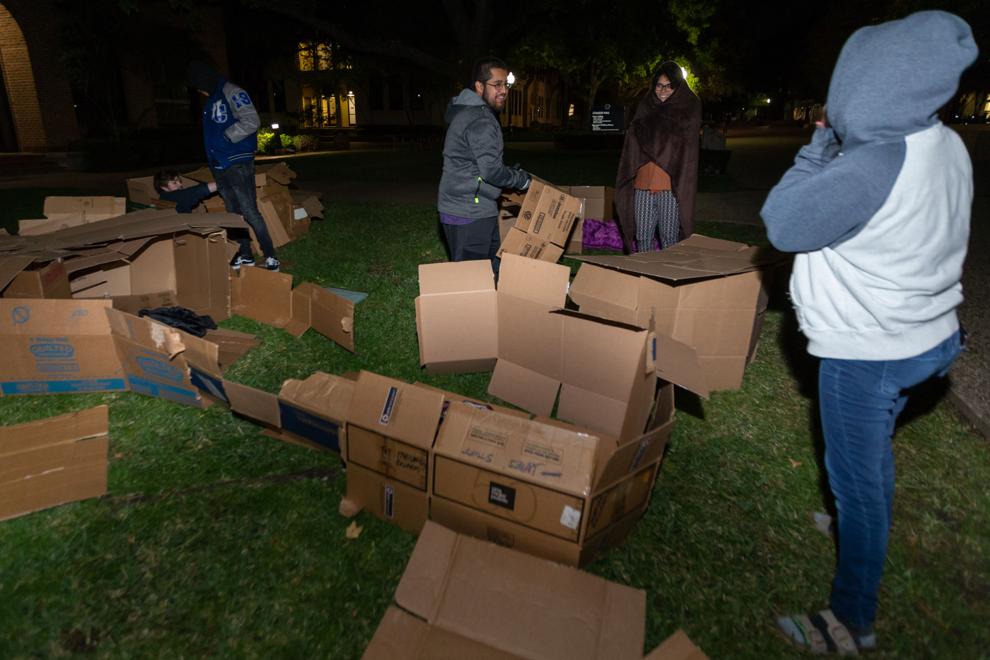 UTA Volunteers will host One Night Without a Home from 6:30 to 11 p.m. Thursday in the University Center Concho Room.
The indoor portion of the event will feature a speaker talking about her experiences followed by a panel discussion with the Tarrant County Homeless Coalition, according to the event page on MavOrgs. Attendees can also participate in several activities that aim to raise awareness on the stigmatization of homelessness and decision-making while homeless.
After the indoor portion, participants can sleep in Brazos Park to simulate homelessness, according to the page. Those who stay at the park for the night can talk to each other and make shelters.
"Advocacy is unsuccessful without public awareness," said McKenna Phillips, UTA Volunteers health and homelessness director. "We are advocating for the homeless by sharing knowledge with participants to allow them to understand the reality of it."
@LucasCain5