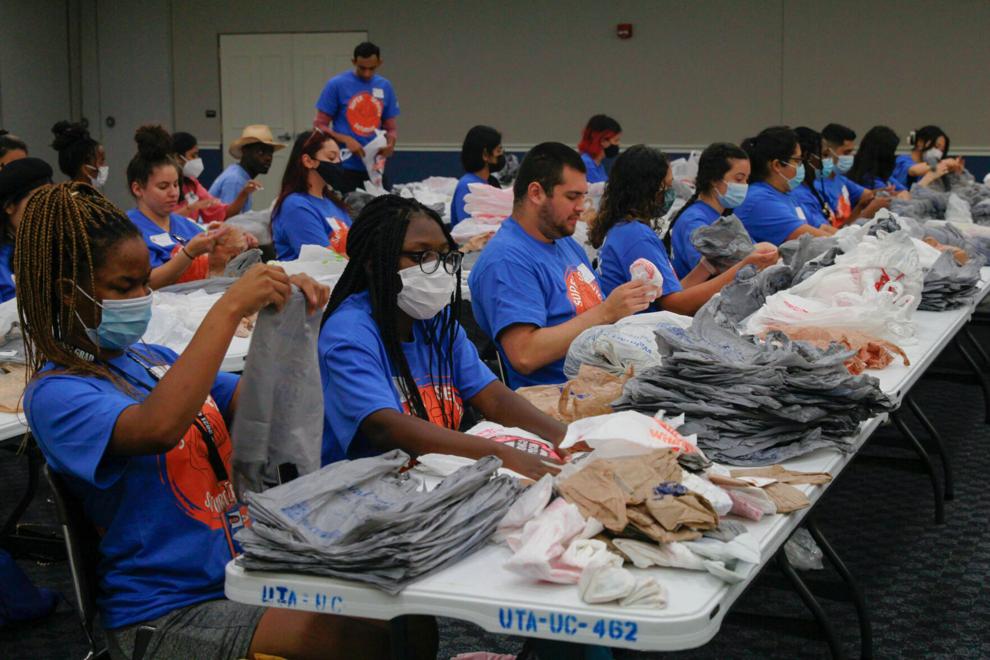 Amber Waldron, nursing pre-med junior and UTA Volunteers president, said she found her place on campus through UTA Volunteers. Being surrounded by like-minded, motivated individuals has pushed her to do better academically, Waldron said.
The program is working to develop leaders who understand systemic issues and create sustainable change at UTA and in surrounding communities.
Ani Waggoner, UTA Volunteers staff adviser, said people can choose to be either a member or a volunteer when they join. Members must submit an application that can be accessed through MavOrgs, while students can sign up with their email any time to get on the service events list.
Members are subject to more requirements, and they are in charge of creating projects surrounding issues they're interested in and creating volunteer opportunities, Waggoner said.
She said the volunteer positions are open to anyone.
She said students are advocates, activists and servant leaders that reach beyond the campus community.
"We're ready to help out in different ways to create a sustainable change," Waggoner said.
Waldron said the program is different from other volunteer programs because it's about more than acts of service. The environment is intended for students to learn social issues and better understand the reason they are volunteering.
Students gain new perspectives on the world when they volunteer because they see a life that is different from theirs, she said.
Isabel Davalos, public health senior and UTA Volunteer coordinator, said she has been involved since her freshman year and has loved the experience. She encourages people to join the UTA Volunteers community to give back and excel as individuals.
It's important for young adults to volunteer and be advocates for their community to transform the future, Davalos said.
"We are going to determine how our world is going to be," she said.
The best way for students to get started with the program is to sign up and volunteer, Davalos said.
More information on joining UTA Volunteers can be found here.
@lillianjuarez_