This story was reported as part of our UTA Unfolded initiative, which we launched last spring. Our reader-led initiative focuses on answering and unfolding any questions you may have about campus.
Forensic psychology senior LaDandria Taylor submitted this question: Why can't UTA have more than four courses of American Sign Language? UTA Unfolded investigated.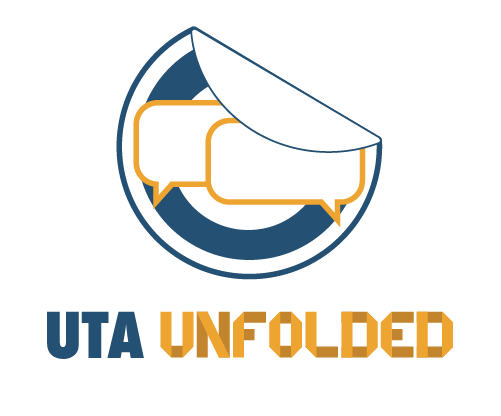 Modern Languages chair Sonia Kania said UTA began offering American Sign Language in summer 2016. Since it's such a new program, it's still in the development process.
"Actually, we're pretty proud of the fact that we're able to offer all four courses," she said.
While the department is interested in expanding its ASL offerings, like anything else, it will depend on funding. In order to expand the program, Modern Languages will need to demonstrate to the university that there is enough student interest in ASL.
This story was reported as part of our UTA Unfolded initiative, which we launched earlier th…
However, it's hard to generate student interest in language courses when most students who aren't majoring in a language see the language requirements as an impediment to their degree, Kania said.
Recently, the College of Liberal Arts updated its curriculum so that many of its departments only require two language classes, instead of the usual four. Kania said changes like these make it even harder to increase interest in languages.
Once the lower-level language courses are settled with a strong foundation, the next step is to create a minor in the course. It's just a matter of time and money before that can happen, Kania said.
Shawn McAnalley, mathematics and physics freshman, said he wasn't very interested in sign language until he began to interact with the deaf community and realized deaf people are literally the same as everyone else. The only difference is they can't hear.
Two summers ago, McAnalley traveled to Kenya and volunteered at a deaf orphanage called Sam's Place for the summer. There, he picked up Kenyan Sign Language, which is different from American Sign Language but bears the same principles.
One of the biggest differences to him is how deaf people are treated in Kenya vs. America. In Kenya, deaf people are seen as cursed or evil, McAnalley said.
In America, deaf people are often still associated with an inaccurate stigma of being "less than" or incapable of everything a hearing person is capable of, McAnalley said. But at least in America, deaf people are finally on the way to getting more respect.
Part of the stigma associated with deaf people stems from the fact that most people can't easily converse with them, he said. Lack of communication leads to misunderstanding.
"People are people," he said. "Everyone deserves representation."
Kenya doesn't have all the resources yet to make sign language readily available, he said. However, America has the ability to embrace the deaf community and teach sign language in its schools, especially its universities. The next step is implementation, McAnalley said.
"Offer something that can really improve people's lives," he said.
According to the National Institute on Deafness and Other Communication Disorders, about 15% of American adults are either hard of hearing or deaf. McAnalley said it makes sense that such a large community receives equal representation.
ASL coordinator Timothy Foxsmith said UTA is headed in the right direction by offering as much ASL as it does.
It might be hard for students to integrate themselves into the deaf community and become fluent in ASL, he said, because it's hard to find others who can sign.
This story was reported as part of our UTA Unfolded initiative, which we launched earlier th…
Although it's still a somewhat hidden community on campus, there are plenty of opportunities in the Metroplex to integrate oneself. For example, the Deaf Action Center and Dallas Association of the Deaf are accessible resources to meet deaf and hard-of-hearing people and ASL signers.
Travis Belmontes-Merrell, American Sign Language adjunct professor, said ASL is a necessary tool for inclusion because it allows a level of accessibility to engage with all communities.
Anyone can benefit from learning the language, Belmontes-Merrell said. Not just deaf or hard-of-hearing people.
As a hard-of-hearing person, he said the deaf community values communication and interaction and doesn't want, need or appreciate hearing people "coming in" and telling them what they need.
In the past, people have been fixated on "fixing" deafness, rather than finding ways to make deaf people feel included. By using sign language, deaf and hearing people can break away language barriers and include everyone in a larger form of community.
"People need to know that because they are deaf, they are not broken," he said.
@CecilLenzen
features-editor.shorthorn@uta.edu