This story was reported as part of our UTA Unfolded initiative, which we launched spring 2019. Our reader-led initiative focuses on answering and unfolding any questions you may have about campus.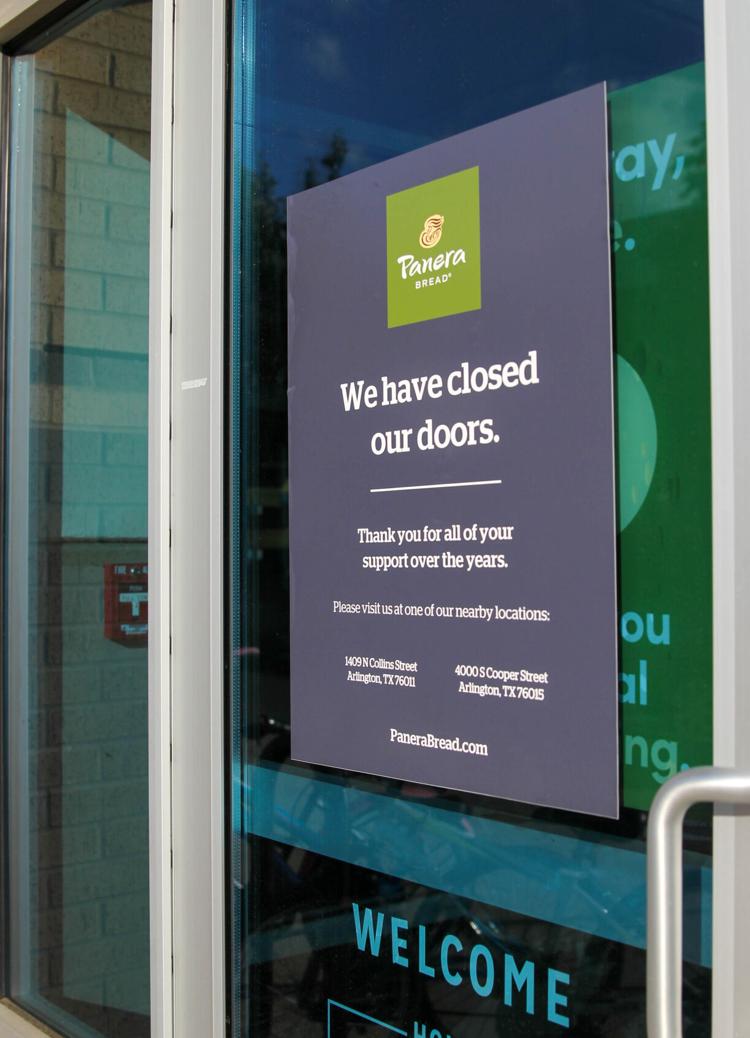 International business sophomore Christopher Barber submitted this question to UTA Unfolded: "When can we expect to see more food options on campus?" UTA Unfolded investigated.
Barber noticed Moe's Southwest Grill closed one day and wanted to see if the university had any plans to bring in more cuisine options. He said he would like to see more of an emphasis on their locations and longer hours of operations, referencing Kalachandji's Express' placement in the University Center Market.
Barber said he doesn't have any specific restaurants in mind but thinks the campus should offer more restaurants that represent different cultures in an authentic way since UTA is a diverse campus.
"Maybe if we had an East Asian restaurant that had things like ramen, dumplings, Korean food, etc., as well as a Desi restaurant that had more options for people, I think that would be important," he said.
UC director David Albart said there are currently no plans to make any changes or bring any new restaurants to campus until everyone can see an end to the pandemic.
However, the Maverick Dining team regularly reviews feedback from students and conducts focus group sessions with the campus community to better understand the preferences of their guests and make dining changes as needed, said Megan Hein, Maverick Dining marketing manager, in an email.
"We will be holding focus groups this coming spring semester and will be asking students for input on the dining concepts they would like to see," Hein said.
These sessions will help them make informed decisions regarding on-campus dining for 2021 and beyond. Maverick Dining plans to release more information on the sessions in early spring, Hein said.
Due to the ongoing pandemic, many adjustments to dining on campus have been made, including reducing hours of operations and restaurants closing in response to low sales and foot traffic.
Albart said around 1,500 meal plans were sold this fall semester, a reduction of about 25% to 30% from previous semesters.
As of Oct. 12, Maverick Dining has made adjustments to dining venues located in The Commons.
Maverick Café is now open with reduced hours from 5 to 9 p.m. Sunday through Thursday and is Grubhub pickup only, Hein said.
The main reason for the changes is the amount of foot traffic on campus being significantly lower than previous semesters and a majority of meals served at Maverick Café occurring at dinner time, Hein said.
Connection Café and Maverick Café serve altogether about 1,200 students a day. Of those, about 900 students go to Connection Café, and before the adjusted hours, about 300 students went to Maverick Café daily, said Sean Armstrong, resident district manager for Maverick Dining.
A majority of the 300 swipes for meals at Maverick Café were typically at night, so students heading back to West Hall will still have a variety of entrees, sides and desserts through Grubhub, Armstrong said.
"During the day, though, we do have [the Maverick Café] area open," Hein said. "If students want to come and study, they're able to, but they just can't come and get food."
Industrial engineering freshman Sean Cunningham said he was disappointed at the university for changes to the Maverick Café's hours of operation.
Cunningham said there was not much warning given to students before the changes, so in response, he made a petition calling for the Maverick Café to remain open prior to finding out it would only be reducing its hours of operations.
Even with the changes, the online photos of meals through Grubhub do not give students a good enough idea what their meal will actually look like, he said.
While walking through The Plaza, students may have noticed a missing dining location. Due to a decrease in foot traffic on campus, Moe's Southwest Grill temporarily closed Sept. 4.
Panera Bread in College Park District and Einstein Bros. Bagels in the Central Library also temporarily closed in response to low sales and foot traffic resulting from the pandemic. Both are expected to return in fall 2021 if foot traffic returns to a mostly normal flow.
Restaurants currently open on campus include Pie Five Pizza Co., Connection Café, Chick-fil-A, Panda Express, Tea Co., Subway, Kalachandji's Express, Starbucks, Sushic, Maverick Café through Grubhub order only and numerous markets on campus. Students can find a full list of available dining locations and hours at the Dine On Campus website.
Hein said that based on student preferences, the Freshii location in the UC was closed and replaced with Kalachandji's Express, which offers vegan and vegetarian dining options. The location's hours of operation for the fall semester run from 11 a.m. to 2 p.m. Monday through Friday, and pre-packaged to-go meals are available in the UC Market after hours on weekdays.
Another campus classic is Sushic, open from 10:30 a.m. to 3 p.m. Monday through Friday in The Plaza. Students can also find Sushic food in the UC Market.
Another change made at The Commons for students with meal plans is a meal exchange option at Starbucks West Campus, available Monday through Friday from 7 a.m. to 5 p.m.
Students have meal swipe purchase options for breakfast, lunch and dinner. The meal exchange program will offer breakfast and lunch options such as sandwiches, vegetarian choices, hot or iced coffee and/or tea, Hein said.
Starting this week, a new pop-up market has opened in the Burger 817 space, where students can buy snacks, beverages, to-go meals and household essentials, Hein said. The location also accepts dining dollars.
Water fountains on campus will continue to be off after a unanimous agreement through several university health and safety departments, university spokesperson Joe Carpenter said in an email.
He recommends individuals bring their own water or purchase water available at multiple locations on campus.
Cunninngham's petition to keep the Maverick Café open also called for these water fountains to be turned back on, saying he worries how these changes will affect certain student groups on campus, such as the Movin' Mavs and others who often cross campus for their meals.
Water fountains help students save money and avoid using more wasteful plastic bottles, Cunningham said.
The changes were difficult decisions made by both the university and Maverick Dining, Hein said.
Students are encouraged to visit the Dine On Campus website to see all hours of operation and leave feedback. Hein recommends students visit Maverick Dining's social media pages on Instagram, Facebook and Twitter for any questions they may have.
@anybybritt @david___a23