This story is part of our UTA Unfolded initiative, which we launched earlier this semester. Our reader-led initiative focuses on answering and unfolding any questions you may have about campus.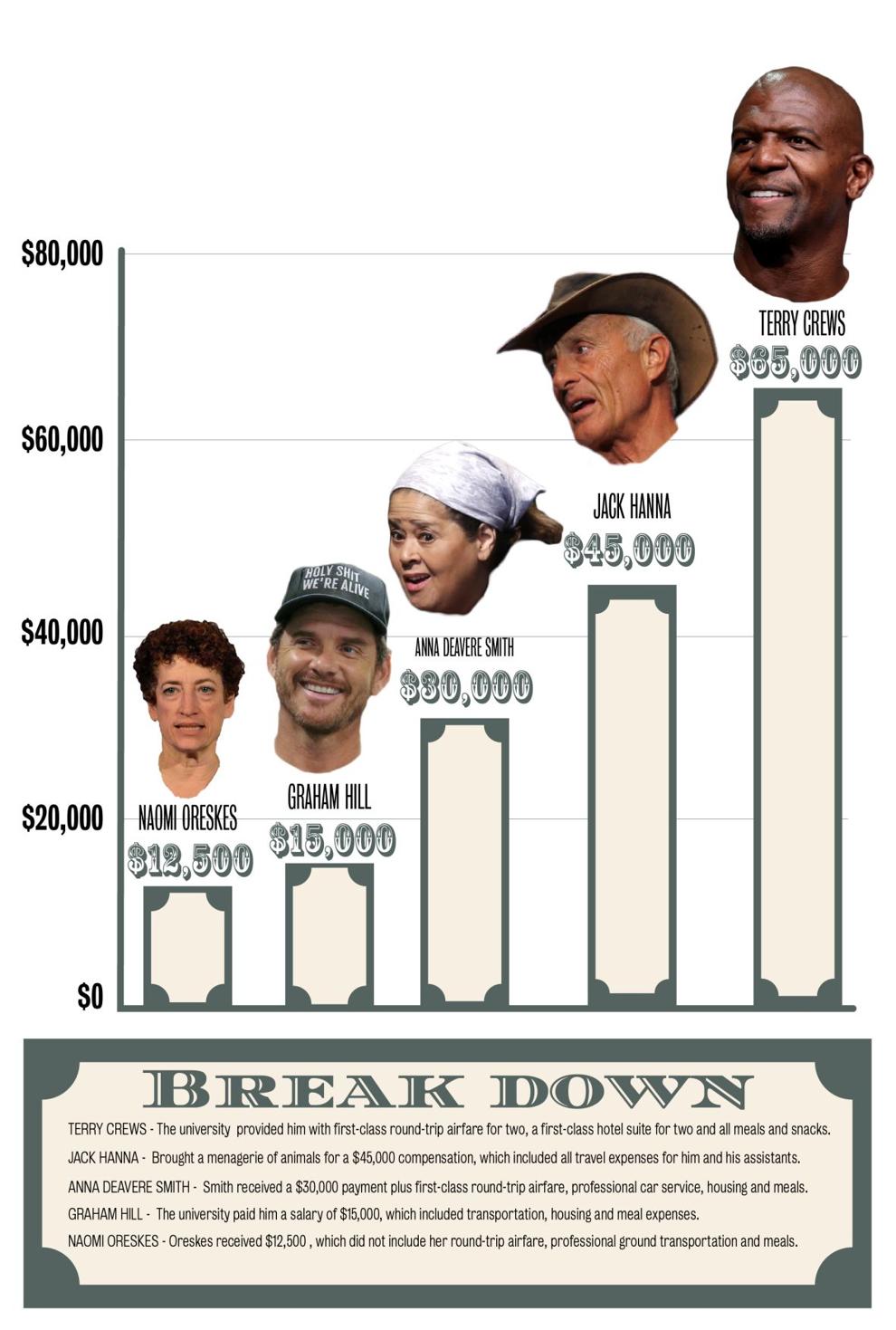 Mechanical engineering sophomore Wenceslao Del Cid submitted this question: How are guest speaker events organized? UTA Unfolded investigated.
For the past 11 years, UTA has hosted the Maverick Speakers Series. The 2018-19 series included five speakers: Graham Hill, Terry Crews, Naomi Oreskes, Jack Hanna and Anna Deavere Smith.
The most recent season ended late March, and the next is scheduled to begin in September with Bob Woodward, Pulitzer Prize-winning investigative journalist.
The university selected each speaker because they offered a unique talk, discussion or performance, External Affairs director James Hollis said in an email.
"The intent from the beginning has been to draw a diverse audience to the university, position the university as a forum for engaging and intellectual discussion from highly recognized figures, and to expose students to a unique experience that is thought provoking and memorable," Hollis said.
Hollis said each performance's significance came from the topic's timeliness and connection to UTA's strategic plan themes: health and the human condition, sustainable urban communities, global environmental impact and data-driven discovery.
Hollis said about 62,000 people have attended the Maverick Speaker Series since it began in 2008.
In total, the university paid $167,500 on the speakers' salaries, according to documents obtained by The Shorthorn. In addition, the university paid for transportation, rooming and meals.
Each speaker received half of their payment on a set date before their appearance and the rest on or before the day of their speech.
Hollis said the process for selecting speakers involves months of discussion with the agencies representing each speaker. Factors such as time, date, availability and current events affect the season's lineup.
"We try to identify engaging and diverse perspectives when considering Maverick Speakers," he said.
Graham Hill, LifeEdited CEO and TreeHugger founder, kicked off the Maverick Speakers Series in September when he spoke about embracing minimalism and reducing technological distractions. The university paid him a salary of $15,000, which included transportation, housing and meal expenses, according to the documents obtained by The Shorthorn.
Actor and comedian Terry Crews graced the campus with his presence in October and spoke about the #MeToo movement and the importance of accountability. The university provided him with first-class round-trip airfare for two, a first-class hotel suite for two and all meals and snacks for the duration of his stay, in addition to a $65,000 fee.
In November, Harvard professor Naomi Oreskes discussed climate change for a $12,500 fee, which did not include her round-trip coach airfare, professional ground transportation and all meals.
Zookeeper and conservationist Jack Hanna brought a menagerie of animals to the stage in February for a $45,000 compensation, which included all travel expenses for him and his assistants.
In late March, actress and playwright Anna Deavere Smith wrapped up the Maverick Speakers Series as she spoke about artistry and racism. Smith received a $30,000 payment plus first-class round-trip airfare, professional car service in both home and host cities, housing and meals.
@CecilLenzen